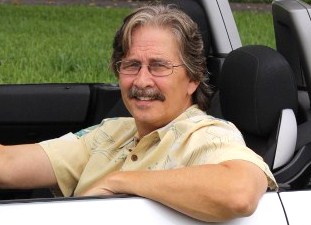 Josh Rosenberg
We don't just talk cars ... we teach how to buy them.

Older Pre-2015 Chevy Tahoe Feature Guide
And How To Buy At The Best Price

Potential older used Chevrolet Tahoe buyers can use this information to help identify which models may be the best fit as well as how to then purchase the vehicle at the best possible price ... and yes, even at wholesale.

The Chevrolet Tahoe has been one of the most popular SUVs since the mid-1990s ... for a number of reasons. With seating for as many as nine passengers, V8 power and lots of niceties, large American families have found the Tahoe to be a great fit.

In fact, it was the Tahoe that pretty much put the modern full-size SUV on the map. And in this case, Chevy has lived up to its promise of delivering a sturdy, multipurpose family vehicle that performs well both around town and off-road.

Here's some background information for SUV shoppers considering an older second-hand Chevy Tahoe.

Third generation Tahoe: As the full-size SUV market grew in recent years, the Tahoe underwent a full redesign in 2007 (and was produced through the 2014 model year) to keep it competitive. Most notable is the interior which was upgraded both in design and quality. There are three main trim levels in this generation: the LS, LT and LTZ.

The base model LS should meet the needs of most buyers as it is already pretty well equipped with features, such as tri-zone climate control, keyless entry, a driver information center, heated outside mirrors, side-mounted assist steps and a programmable Homelink transmitter that opens garage doors or automatic gates.

Used Chevy Tahoe models from this generation can be found with available options including the towing package, third-row seat, power sunroof, a rear entertainment system, navigation, XM Satellite Radio and OnStar.

The LT and LTZ have more luxury-based features, such as heated leather seating with eight-way power adjustments, power-heated side mirrors with turn signal indicators, puddle lamps and adjustable pedals.

Used buyers also can select from two different V8 engines and two or four-wheel-drive, while the Z71 model was designed for better off-road driving and offers a specially tuned suspension. The engine choices during this production run include a 4.8-liter V8 that produces 295 horsepower and a 320 horsepower 5.3-liter, both paired with a 4-speed automatic transmission.

A 6.2-liter V8 good for a robust 395 horsepower was made available for the 2009 model year, as was a 6-speed automatic paired to the 5.3 and 6.0 V8s.

It should be noted that engine choices were simplified for 2010 when they were reduced to just one, the 5.3-liter V8, which also came standard with E85 capability. Also new for 2010 were standard front seat-mounted side airbags as well as a USB audio connection.

Other significant changes during this production run generally involved safety features. Before the 2008 model year, side curtain airbags were optional and front side airbags weren't made available until 2010.

The previous generation, the Tahoe's second, was produced for the 2000 through 2006 model years. This version is a little smaller but still accommodates up to nine passengers. These used Tahoes can also be found in two V8 engine choices. There's a 4.8-liter that delivers 285 horspower as well as a 295 horsepower 5.3-liter. Again, both 2WD and 4WD versions are available.

During most of this run, models came in LS, Z71 or LT trims. More safety-conscious used Tahoe shoppers should note that Chevrolet began offering the optional stability control system in the 2003 model year for those outfitted with the larger V8.

While standard features vary to some degree and increase with time, newer base LS models from this generation came with tri-zone manual climate control, keyless entry, heated mirrors, cruise control, a CD player, side-mounted assist steps, OnStar and a driver information center. It also came with two seating rows that could accommodate up to six passengers due to a front bench seat. Passenger capacity can be boosted to nine by finding one with the optional third-row bench seat.

The off-road-oriented Z71 model is outfitted with a specially tuned suspension, leather upholstery, 10-way power front captain's chairs with heaters and unique trim accents, while the top-of-the-line LT model comes standard with the third-row seat, automatic climate control, XM Satellite Radio, adjustable pedals and power heated side mirrors with turn signal indicators and puddle lamps.

Models from this generation can also be found with options such as navigation, a sunroof, a DVD-based entertainment system, a towing package and second-row bucket seats.

The first-generation Tahoe was produced from 1995 - 1999. This was a six passenger vehicle but could still handle large amounts of cargo. It was also the only group of Tahoes that included two-door models. In addition, these two-door models can also be found with a 180-horsepower turbodiesel V8 rather than the 255 horsepower 5.7-liter V8.

Overall, we happen to think the Tahoe makes a more than solid choice as a used full-size SUV thanks to its powerful engines, smooth ride, ample interior space and attractive and comfortable cabin.


How To Buy A Used Chevy Tahoe:

There are actually several different ways to buy an older Tahoe at the lowest price, and even at wholesale. You can click on the links to each of the following methods to get the specific instructions.

First of all, here's a Lowest Price Used Car Buying Guide that details a super effective method, one that often beats down prices even to wholesale levels. And somewhat related to this, here's another excellent method that identifies Price-Distressed Cars Right On Dealer Lots. These are vehicles they are so desperate to unload they would welcome your wholesale offer.

In addition, you can also try the Public Car Auctions in your own geographic area. While there can be a lot of junk vehicles at these auctions, there are often absolute gems sprinkled in as well. This article reviews what to expect at open-to-the-public car auctions and how to locate them in your own area.

Also ... for those of you who might be interested in a brand new Chevrolet Tahoe, if the price was crazy good, here's info on exactly How To Get The Best Price On A New Tahoe. This works just phenomenally well.



Other Pages Of Possible Interest:

Additional Models Of Possible Interest:



Auto Broker Magic
West Palm Beach, Florida
Site Map | Disclosure
© copyright 2010 - 2021, Josh Rosenberg. All Rights Reserved.