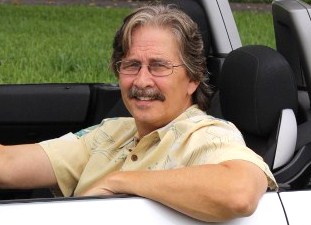 Josh Rosenberg
We don't just talk cars ... we teach how to buy them.

Older Chevy Trailblazer Model Guide
And Best Price Strategies

Potential older used Chevrolet Trailblazer buyers can use this information to help identify which models may be the best fit as well as how to then purchase the vehicle at the best possible price ... and yes, even at wholesale.

We happen to like the Trailblazer. The power generated by the inline-six-cylinder engine, rather than a V-8, is impressive. From the feel and performance, few people would realize that they're not actually driving a V8. It's just plain smooth. And engine noise and road noise is practically nonexistent. True, acceleration is definitely stronger in the EXT with the V-8, but the difference is surprisingly small.

The Chevrolet TrailBlazer has been among the most popular midsize SUVs in America during its production run of 2002 - 2009. It's been valued for its roomy interior, compliant drive, long list of features and affordable pricing.

Prior to 2002, the Trailblazer was a trim under the Chevy Blazer badge. After becoming it's own model, the Blazer was eventually phased out.

The TrailBlazer is available in four trims: base LS, luxury-themed LT, performance-oriented SS and extended length EXT.

Even the base LS is already fairly well equipped, while the LT offers many higher-level features.

The high-performance Trailblazer SS comes with one of two different packages. The basic SS (the 1SS) is equipped primarily like the LS but adds a powerful V8 engine, a sport-tuned chassis, a monochromatic exterior, a black mesh grille and 20 inch wheels.

The uplevel TrailBlazer SS (the 3SS) then adds all the features of the LT. Both models feature a white-faced tachometer and "SS" seat monograms.

There was an important development in 2003 with the introduction of the popular North Face Edition trim package as well as the 290-horsepower 5.3-liter V8 in the extended TrailBlazer EXT. And in 2006, the Chevy TrailBlazer SS debuted.

Year-to-Year Model Changes:

2003 Chevrolet TrailBlazer: Lost standard front side airbags (became a $350 option). Added more six-cylinder power, a V8 option for its largest model, and an available DVD video. Optional on the EXT was a 290 horsepower V8 engine. A new option for all but the LS model was a rear-seat DVD video entertainment system. A new North Face Edition trim-and-features package was available. And the EXT added LATCH-system rear child-seat anchors, while the five-seaters were given a 22-gallon fuel tank (up from 18.7).

2004 Chevrolet TrailBlazer: Power-adjustable pedals, satellite radio and a navigation system became available. TrailBlazers came in LS and LT trims, with 17inch wheels standard on the LT EXT and optional for regular-length LT models.

2005 Chevrolet TrailBlazer: Received a revised V8 and head-protecting curtain side airbags became available. The V8 is optional for the extended EXTs and now has GM's Displacement on Demand feature. The newly optional curtain side airbags cover the 1st and 2nd seating rows and replace the previous year's available seat-mounted front side airbags.

2006 Chevrolet TrailBlazer: A new, sporty SS trim is introduced for five-passenger models. The SS package included a 395 horsepower V8, sport suspension, and unique trim.

2007 Chevrolet TrailBlazer: GM ended production of the extended-length, seven-passenger Trailblazer.

2008 Chevrolet TrailBlazer: Gained curtain side airbags as standard equipment.

2009 Chevrolet TrailBlazer: In its final year of production, the previously optional 5.3-liter V8 engine was discontinued, while Bluetooth phone connectivity was made available.

Overall, for those who need the additional space and power of a mid-size SUV, we think the Trailblazer makes a solid choice and can still be found out there. And we can make some suggestions to help you save some money when buying one.


How To Buy At The Best Price:

There are actually several different ways to buy an older Trailblazer at the lowest price, and even at wholesale. You can click on the links to each of the following methods to get the specific instructions.

First of all, here's a Lowest Price Used Car Buying Guide that details a super effective method, one that often beats down prices even to wholesale levels. And somewhat related to this, here's another excellent method that identifies Price-Distressed Cars Right On Dealer Lots. These are vehicles they are so desperate to unload they would welcome your wholesale offer.

In addition, you can also try the Public Car Auctions in your own geographic area. While there can be a lot of junk vehicles at these auctions, there are often absolute gems sprinkled in as well. This article reviews what to expect at open-to-the-public car auctions and how to locate them in your own area.

And re-introduced in 2021 ... for those of you who might be interested in a brand new Trailblazer, if the price was crazy good, here's info on exactly How To Get The Best Price On A New Car, Truck Or SUV. This works just phenomenally well.



Other Pages Of Possible Interest:
Additional Models Of Possible Interest:


Auto Broker Magic
West Palm Beach, Florida
Site Map | Disclosure
© copyright 2009 - 2021, Josh Rosenberg. All Rights Reserved.