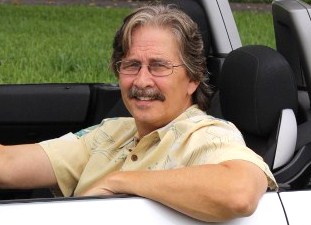 Josh Rosenberg
We don't just talk cars ... we teach how to buy them.

Older Pre-2011 Honda Odyssey Overview
And How To Pay The Lowest Price

The Honda Odyssey was extremely well built, making these older models still very viable used minivans at an economical price. Potential buyers can use the information below to help identify which models may be the best fit as well as how to then purchase one at the best possible price ... and yes, even at wholesale.

The Honda Odyssey has established itself as a favorite among minivan buyers nearly since inception. With its spacious seven passenger cabin and first-of-its-kind hide-away third row seat, it's quite arguably the best minivan available.

This is because it is also an outstanding handling vehicle with a powerful 3.5 liter V6 engine that is also smooth and quiet. Toss in it's proven and hard-to-match reliability record and there's lots to like about this minivan.

You've got roominess and comfort, sporty driving dynamics, innovative family-friendly design and durability. It's just hard to go wrong with an Odyssey.

The most available pre-2011 version of the Odyssey is its third-generation, produced from 2005 through the 2010 model year, and consisting of four trims: LX, EX, EX-L and Touring.

The LX is the base model but still comes well-equipped, featuring full power accessories, cruise control, side curtain airbags, stability control and a CD player.

Additional features of the EX include eight-passenger seating, power-sliding doors, alloy wheels, a power driver seat, a six-disc CD changer, in-floor storage with a "lazy Susan" and sunshades in the second-row.

The Odyssey EX-L version then adds leather upholstery, heated seats and a sunroof.

Lastly, the top-of-the-line Odyssey Touring model adds a a driver memory seat, a power tailgate, triple-zone climate control, an AC power outlet, power-adjustable pedals, parking sensors, a second-row removable center console, fog lights, run-flat tires and a tire-pressure monitoring system. Navigation and a rear entertainment system are options on both the EX-L and Touring trims.

Powering this generation is a smooth and capable 3.5 liter V6 engine that produces 244 horsepower and is coupled with a five-speed automatic transmission. In addition, the EX-L and Touring models come with Variable Cylinder Management (VCM), which shuts down three cylinders when cruising and decelerating for better fuel efficiency.

There were only modest changes during this run, including a minor exterior design update and new convenience features in 2008, as well as the introduction of a standard power liftgate for the EX-L and integrated Bluetooth as part of the optional navigation system in 2009.

The fourth-generation Odyssey was introduced for the 2011 model year and produced through 2017. This version was completely redesigned with a sleeker design, a more spacious interior, better fuel efficiency and additional features. For more on this model, please see this review of the 2011 Honda Odyssey.

The earlier, second-generation Odyssey, was produced for the 1999 through 2004 model years. Under its hood is a 3.5 liter V6 that initially produced 210 horsepower, but was later increased to 204 horsepower for the 2002-2004 models. Used Honda Odyssey shoppers should also note that the transmission was a four-speed automatic through 2001, switching to a five-speed automatic in 2002.

It was this Odyssey that added the dual sliding rear doors, replacing the previous generation's swinging doors, while still having the innovative trick fold-flat third-row seat that was introduced in the first generation. And always safety conscious, antilock brakes (ABS) were a standard feature through this run, while rear disc brakes and side curtain airbags became standard for the 2002 model year.

There were two available trims at this time: LX and EX. Standard features on the LX include full power accessories, cruise control, air conditioning, a tilt steering wheel and an AM/FM/CD stereo replacing the tape deck of the earlier models.

The Odyssey EX added power-sliding rear doors, automatic climate control, alloy wheels, traction control (the LX got this in 2001) and a multifunction steering wheel. Used EX models can also be found with optional items such as navigation (became available in 2000), leather upholstery and a rear-seat entertainment system (on 2002 and newer models).

These minivans were also considered the leader in its class due to its roominess, powerful V6 engine and very competent all-independent suspension.

Overall, we're simply big fans of the Odyssey due to its versatility and high build quality and think even these older models can make a solid and cost efficient choice as a used minivan purchase.

So lastly, there are actually several different ways to buy an older Odyssey at the lowest price, and even at wholesale.

First of all, here's a lowest price used car buying guide that details a very effective method, one that often beats down prices even to wholesale levels. And somewhat related to this, here's another method that identifies price-distressed cars right on dealer lots. These are vehicles they are so desperate to unload they would welcome your wholesale offer.

In addition, you can also try the public car auctions in your own geographic area. While there can be a lot of junk vehicles at these auctions, there are often absolute gems sprinkled in as well. This article reviews what to expect at open-to-the-public car auctions and how to locate them in your own area.

And for those of you who might be interested in a brand new Odyssey if the price was really good, here's info on exactly how to get the best price on any new car. This works just phenomenally well.



Other Pages Of Possible Interest:
Additional Models Of Possible Interest:


Auto Broker Magic
West Palm Beach, Florida
Site Map | Disclosure
Copyright 2009 - 2021, Josh Rosenberg. All Rights Reserved.