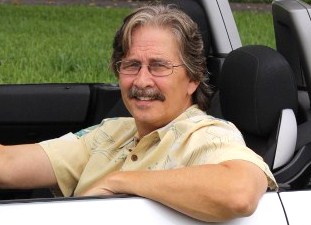 Josh Rosenberg
We don't just talk cars ... we teach how to buy them.

Used Chrysler Sebring Overview And
How To Buy At The Best Price

The Chrysler Sebring offers good looks, low pricing and lots of features. In fact, it's a relatively inexpensive way of getting a sporty looking convertible and one that's also roomier than most of its competitors. And they can still be found out there.

That said, the Sebring's negatives are significant. It's overall build quality was subpar and they've had a history of reliability and repair problems, the drive isn't nearly as sporty as it looks, the interior uses many lower-grade materials and the backseat in the sedan has comfort issues. Still, the Sebring might fill a role for someone just looking for a low cost convertible for occasional use and not so much as a daily driver.

The last generation of the Sebring was redesigned for the 2007 model year and this third generation was produced through 2010 (for 2011, it was totally redesigned once again and renamed the Chrysler 200, a vastly improved vehicle worthy of serious consideration).

In addition to getting a refreshed styling in 2007, the Sebring became 4 inches taller than the 2001 - 2006 generation, although approximately the same size in length and width. While the Sebring had traditionally been available as a sedan and a convertible, the '07 was sedan only. The convertible then reappeared for the 2008 model year.

Available trims included base, Touring, and Limited. Standard on all models was a 2.4-liter four-cylinder engine that produced 172 horsepower. Two V6 engines also were available: Touring models could be equipped with a 190-horsepower 2.7-liter, while the Limited also came with a 235-horsepower 3.5 liter. Both the 2.4- and 2.7-liter engines were mated with a four-speed automatic transmission, while the 3.5-liter was matched with a six-speed automatic.

Gas mileage for the Sebring was EPA-rated at 21 mpg city and 30 mpg on the highway with the four-cylinder, while the 2.7-liter V6 was rated at 19 and 27, respectively. Fuel economy for the 3.5-liter V6 was a rather unimpressive 16 mpg city and 25 highway.

While there were some small variations over these years, the well-equipped base LX model typically came with standard features such as full power accessories, cruise control, air-conditioning, a tilt-and-telescoping steering wheel, 16-inch steel wheels, a 60/40-split rear seat and a 4-speaker stereo with a 6-disc CD changer, while the LX convertible also came with a power soft top, 6-way power front seats and a 6-speaker audio system (this can sometimes be found as an option on the sedan).

Both Touring coupe and sedan models went on to add 17-inch wheels and access to more options, while the sedan added the 6-speaker stereo and upgraded cloth upholstery. Opting for the top-of-the-line Limited added a leather interior and leather-wrapped steering wheel, a Boston Acoustics audio system, an auto-dimming rearview mirror and automatic climate control, all of which can be found on the Touring as options.

Used Sebring shoppers should also note that it had a large number of options. Some Touring and Limited models, for example, can be found with remote start, heated front seats, Bluetooth (called UConnect), heated-and-cooled front cupholders, a retractable hardtop roof on the convertible and a rear entertainment system and sunroof on the sedan. Some can also be found with a Harman Kardon-designed navigation/sound system (called MyGIG).

Standard safety features included front side airbags, curtain side airbags, and antilock brakes (with drums rather than discs on the base model). Traction and antiskid control were optional.

In the 2001 to 2006 Sebring generation, Chrysler had redesigned the coupe and convertible and introduced a new Sebring sedan. New V6 engines became available, although power was less than the most recent generation (less horsepower on the four-cylinder as well) and sedans were given side-curtain airbags.

While somewhat less powerful than their new counterparts, used 2001 to 2006 Sebring models were again generally very well-equipped. Chrysler had also made a number of structural changes to improve crashworthiness and reduce noise and driving vibrations.

The coupe shared a platform with the Mitsubishi Eclipse. Under the hood of the LX was a 150-horsepower, 2.4-liter four-cylinder engine. Powering other models was a 2.7-liter V6 that produced 200 horsepower. Both engines were paired with a four-speed-automatic transmission, while a five-speed-manual can be found on some V6 convertibles as an option.

With slight variations from year to year, and some trim name changes, generally the base and Touring models can be expected to come with full power accessories, cruise control, air-conditioning and a CD audio system, while the Touring also had leather upholstery, a leather-wrapped shift knob and faux wood trim accents.The Limited went on to add an 8-way power driver seat, electroluminescent gauges, a trip computer, foglights, auto-dimming mirrors and an upgraded Infinity sound system.

Other models included the TSi which came with two-tone leather upholstery, 17-inch alloy wheels, a sport-tuned exhaust, real walnut wood trim, a rear spoiler and ground effects. The GTC came with cruise control, a firmer suspension tuning and a CD player.

Overall, the Chrysler Sebring offers an attractive design, interior roominess for a convertible, a large trunk, adequate handling and low pricing. On the downside, its build and materials quality is below average, its had some reliability and repair issues, its drivetrain is unrefined and the rear seat in the sedan is not particularly accommodating.


How To Get The Best Price

There are actually several different ways to buy a used Sebring at the lowest price, and even at wholesale. You can click on the links to each of the following methods to get the specific instructions.

First of all, you may want to try the Public Auto Auctions in your own geographic area. While there can be a lot of junk vehicles at these auctions, there are often absolute gems sprinkled in as well.

Another excellent method is learning how to identify Cars Right On Dealer Lots they are so desperate to unload that they would welcome your wholesale offer. And somewhat related to this, here's a Used Car Buying Guide that includes info on getting a number of dealers to compete for your business. It's just amazing what happens to prices when you force dealers to fight each other for your sale.

Also ... for those of you who might be interested in a brand new car, if the price was crazy good, here's info on exactly How To Get The Best Price On A New Car. This works just phenomenally well.



Other Pages Of Possible Interest:
Additional Models Of Possible Interest:


Auto Broker Magic
West Palm Beach, Florida
Site Map | Disclosure
© copyright 2009 - 2021, Josh Rosenberg. All Rights Reserved.