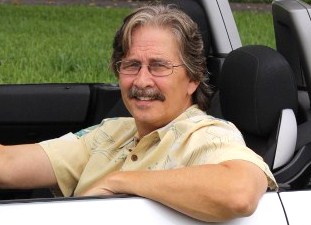 Josh Rosenberg
We don't just talk cars ... we teach how to buy them.

Older Used Chrysler 300 Overview And
How To Buy At The Best Price

Vintage is back. The most impressive thing anyone can do is take something old and forgotten and successfully make it modern and cool again. And beginning with the 2005 model year, the Chrysler 300 series captured this with it's unique styling, athletic performance and comfortable surroundings.

The 300 is a roomy and powerful sedan. It easily seats 5 passengers and is intended to appeal to those drivers looking for a little more edge in a vehicle than normally associated with family sedans. It is important to note that much of the technology behind the rejuvenated 300 initially came from Mercedes-Benz.

The cabin of the 300 is spacious with plenty of legroom both front and rear. Edmunds.com, for example, describes the interior styling as, "simple but elegant," and the "dash area effectively combines sporty, semi-retro and luxury motifs."

For those considering a used Chrysler 300, here's some background information:

The 300 is available in LX, Touring, Limited, 300C and SRT8 trims. While some buyers are attracted to the relatively low price of the LX, it's usually the Touring or Limited models that satisfy the most shoppers due to their more refined standard features, particularly for this class of vehicle.

The 300C and SRT8 models are more attractive to driving enthusiasts as they are more performance-oriented. While the SRT8 is the top-of-the-line in this regard, some 2009 300C's can be found with the Heritage Package that narrowed the gap by including a sport-tuned suspension and steering.

There's also a W.P. Chrysler Executive Series for rear-drive Touring and 300C models that drives on a six-inch longer wheelbase, allowing for extra rear-seat legroom.

This new-generation Chrysler 300 was re-introduced after a long absence for the 2005 model year (and produced through 2010) and was pretty much an immediate hit with car buyers. Most 300 models are rear-wheel drive, but there are also all-wheel-drive versions of the Touring, Limited and 300C.

Powering the base 300 is a 178 horsepower 2.7-liter V6 engine coupled with a four-speed automatic transmission. The 300 Touring and Limited models come with a 3.5-liter V6, good for 250 horsepower, that's mated with a five-speed automatic.

The performance-oriented 300C and 300C SRT8 models are equipped with V8 engines and five-speed automatic transmissions. The V8 in the Chrysler 300C V8 generates 340 horsepower (359 hp in the 2009 model), while the SRT8's V8 produces a massive 425 horsepower.

In 2007, several new features were added as well as the W.P. Chrysler Executive Series. The 2008 model saw a refreshed exterior and also added some new features. The 2009 Chrysler 300, however, received a more significant update, including variable valve timing for additional power in the 300C, as well as a new active transfer case for all-wheel drive models that boosted both fuel efficiency and performance.

Several other important changes took place for the 2009 model year. A comfort-tuned suspension on Limited and 300C models was added for those looking for a softer ride, the optional Chrysler 300C Heritage Package was made available (the same sport-tuned suspension and tuning as the Dodge Charger R/T Daytona), and the SRT8 got a grille redesign, revised suspension tuning and some additional standard features.

2005 - 2010 models:

Overall Positives: Powerful V8 engines, smart all-wheel-drive system, roomy cabin, available long-wheelbase model, lots of features and performance for the dollar.

Overall Negatives: Somewhat underpowered V6, poor visibility for shorter drivers, models without optional side airbags have subpar side-impact crash test scores.

The 300 was also the beneficiary of further improvements in a major update for the 2011 model year which has carried over through the current model. Although it may look very much the same, there were actually a host of significant changes.

This newest 300 generation has made impressive upgrades to feature availability and quality, cabin design and ride comfort, as well as power. Its structure has been stiffened and its suspension retuned for better handling and ride quality, while electronically-assisted steering has also been added. Inside, the cabin is now equivalent to those of most luxury sedans thanks to a big commitment to improved materials quality as well as additional sound insulation.

And under the hood, the ho-hum 2.7-liter and 3.5-liter V6 engines have been discontinued. Replacing them is the new, more powerful, more capable and more fuel efficient 3.6-liter Pentastar V6 with an impressive output of 292 horsepower. The EPA-estimated gas mileage for this engine is quite respectable given its size, coming in at 18 mpg city and 27 mpg highway.

And now powering the 300C is a 5.7-liter Hemi V8 that delivers 363 horsepower and 394 lb-ft of torque (the only model also available with all-wheel-drive). Its fuel economy is estimated at 16 mpg city and 25 on the highway (with AWD: 15 city and 23 highway).

The SRT8 model, which was skipped in 2011 and brought back for 2012, is equipped with a 6.4-liter V8 that pumps out an enormous 470 horsepower and 470 lb-ft of torque. In performance tests, the new SRT8 was timed from a standstill to 60 mph in a blazing 4.7 seconds. Its gas mileage comes in at 14 city and 23 highway.

The new Chrysler 300 is right up there with other full-size sedan segment leaders such as the Ford Taurus, the Hyundai Genesis and the Toyota Avalon.

2011 and newer models:

Overall Positives: Smooth and powerful engines, comfortable ride, upscale and roomy cabin, long list of generous features, available all-wheel-drive.

Overall Negatives: Some rear visibility limitations, firm ride with large wheels.


How To Get The Best Price

There are actually several different ways to buy a used 300 at the lowest price, and even at wholesale. You can click on the links to each of the following methods to get the specific instructions.

First of all, here's a Lowest Price Used Car Buying Guide that details a super effective method, one that often beats down prices even to wholesale levels. And somewhat related to this, here's another excellent method that identifies Price-Distressed Cars Right On Dealer Lots. These are vehicles they are so desperate to unload they would welcome your wholesale offer.

In addition, you can also try the Public Car Auctions in your own geographic area. While there can be a lot of junk vehicles at these auctions, there are often absolute gems sprinkled in as well. This article reviews what to expect at open-to-the-public car auctions and how to locate them in your own area.

Also ... for those of you who might be interested in a brand new Chrysler 300, if the price was crazy good, here's info on exactly How To Get The Best Price On A New 300. This works just phenomenally well.



Other Pages Of Possible Interest:
Additional Models Of Possible Interest:


Auto Broker Magic
West Palm Beach, Florida
Site Map | Disclosure
© copyright 2009 - 2021, Josh Rosenberg. All Rights Reserved.