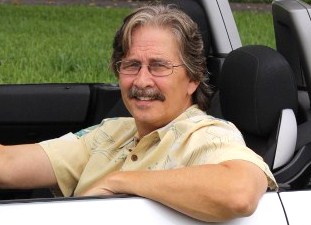 Josh Rosenberg
We don't just talk cars ... we teach how to buy them.

Pre-2013 Ford Escape Overview And How
To Buy One At The Best Price

Potential older used Ford Escape buyers can use this information to help identify which models may be the best fit as well as how to then purchase one at the best possible price ... and yes, even at wholesale.

The first-generation Escape (2001-2007) was Ford's first SUV built on a car platform, resulting in an SUV with good maneuverability, easy car-like driving and quite respectable gas mileage (18 - 23 mpg city and 23 - 28 mpg highway depending on the engine).

It says a lot that since first introduced, the Escape has been one of top selling small SUVs in the country. And this is no small feat given the intense competition in this segment of the SUV market, many of which were already well established. The Escape simply offers qualities with wide appeal and is definitely worth consideration as a used car purchase.

This vehicle offers a nice combination of attractive styling and available four-wheel-drive versatility with the practicality and pleasant driving experience of a midsize sedan. For people needing space and/or at least some light off-roading or cargo hauling, yet who also value a vehicle that's fun-to-drive, versatile and comfortable, the Escape may very well be the right choice. It's affordable pricing also broadens its appeal.

It should be noted, however, that as a compact four-door SUV with a fully independent suspension, unibody construction and a light-duty all-wheel-drive system, the Escape is best used for on-road driving as opposed to off-road.

The Escape's basic exterior and interior design remained the same through the 2007 model year and was available in XLS, XLT, XLT Sport and Limited trims. The leather-appointed Limited model was introduced in 2003. From 2001 to 2004, the base engine for the Ford Escape was a 2.0-liter four-cylinder that produced 130 horsepower. It was later replaced with a more robust 2.3-liter inline four-cylinder that delivered 153 horsepower and was offered until 2008. From 2001 to 2007, the optional V6 engine produced 200 horsepower and was mated with a four-speed automatic transmission.

The second-generaton Escape, introduced in 2008 and produced through 2012, consisted of three models: XLS, XLT and Limited (all available with either front-wheel or all-wheel drive). Each model is equipped with progressively more standard features. It's likely that a majority of drivers would be satisfied with the XLT which has standard features such as full power accessories, 16-inch alloy wheels, air-conditioning, cruise control, a power driver seat, automatic headlights, foglights, keyless entry, upgraded upholstery, privacy glass, a CD player and an auxiliary input jack.

Used Escape shoppers should be aware that there were some significant upgrades beginning with the 2009 model. The Escape got more powerful engines, a new six-speed automatic transmission and a more athletic suspension tuning for improved handling. The four-cylinder was increased in size to to 2.5 liters (from 2.3) and now produces 170 horsepower, while adjustments to the 3.0-liter V6 have boosted output to 240 horsepower. In addition, a new six-speed automatic transmission also enhanced performance while increasing its fuel economy by 1 -2 mpg as well.

The new four-cylinder, six-speed automatic with front-wheel drive is rated at 20 mpg city and 28 mpg on the highway. With all-wheel-drive, gas mileage comes in at 19 city and 25 highway. The front-wheel-drive V6 model gets an estimated 18 city and 26 highway, while the AWD V6 comes in at 17 and 24, respectively.

2009 also saw the addition of a capless fuel filler and Ford's Sync system (voice activation of audio, phone and navigation systems). Antilock brakes and cruise control also became standard on all models, as opposed to only the higher trims, while being optional on the others.

The 2010 model got a new driver-side mirror that improved blind spot visibility. Heated seats became standard on the Limited, while some of these models can now be found with new options such as a rearview camera, an automatic parallel-parking system and MyKey (allows parents to limit speed and sound system volume for teen drivers).

There were only some minor feature revisions for 2011, but MyKey became standard on all trims. In 2012, the Escape was essentially unchanged.

Also introduced was a Ford Escape Hybrid, although harder to find, that comes in base and Limited models that's equipped with a gasoline/electric powertrain that ranked among the top fuel efficient SUVs available (up to 34 mpg city and 31 highway).

Overall, and no surprise here, we think Escapes make an excellent choice as a used SUV purchase and there's plenty of these still in the market to choose from.


How To Buy At The Best Possible Price

There are actually several different ways to buy an older Escape at the lowest price, and even at wholesale. You can click on the links to each of the following methods to get the specific instructions.

First of all, here's a Lowest Price Used Car Buying Guide that details a super effective method, one that often beats down prices even to wholesale levels. And somewhat related to this, here's another excellent method that identifies Price-Distressed Cars Right On Dealer Lots. These are vehicles they are so desperate to unload they would welcome your wholesale offer.

In addition, you can also try the Public Car Auctions in your own geographic area. While there can be a lot of junk vehicles at these auctions, there are often absolute gems sprinkled in as well. This article reviews what to expect at open-to-the-public car auctions and how to locate them in your own area.

Also ... for those of you who might be interested in a brand new Ford Escape, if the price was crazy good, here's info on exactly How To Get The Best Price On A New Escape. This works just phenomenally well.



Other Pages Of Possible Interest:
Additional Models Of Possible Interest:


Auto Broker Magic
West Palm Beach, Florida
Site Map | Disclosure
© copyright 2009 - 2021, Josh Rosenberg. All Rights Reserved.