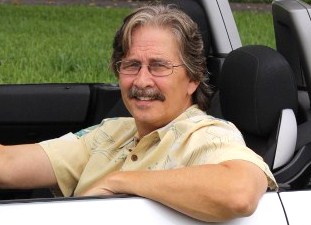 Josh Rosenberg
We don't just talk cars ... we teach how to buy them.

Pre-2013 Ford Ranger Overview And
Wholesale Price Strategies

Potential third-generation (1998-2012) Ford Ranger buyers can use this information to help identify which older models may be the best fit as well as how to then purchase the truck at the lowest possible price ... and yes, even at wholesale.

In our opinion, the Ranger's reputation as a solid, durable and versatile performer at an affordable price is well deserved. They're a very nice driving truck with multiple model choices and features that make them extremely capable for just about any need. We find each model attractive and solidly built, while decent gas mileage is another plus. So, they can make a solid choice for those looking for an older compact pickup.

That said, they're not for everyone, with downsides that include a cramped interior, an aged design both inside and out, and a lack of many convenience and safety features taken for granted today.

Cars.com praises these older models for driving ease, maneuverability and build quality. J.D. Power has given them it's top rating score of 5 for body and interior quality as well as overall quality.

For those shopping for a used Ford Ranger, here's some background information that may help you narrow down your choices. We only recommend third-generation Rangers, produced through 2012 (when the Ranger was retired before being brought back in 2019), due to more significant mileage and condition concerns with even older models.

During this time, the Ranger was typically offered in four trims: XL, XLT, Sport and the off-road-leaning FX4. Also mixed in, depending on the year, was the monochromatic Edge, the sportier STX and audio system-oriented Tremor. In terms of body styles, there was no crew cab model. There were only standard and extended cab versions.

Regular cab trucks have either a 6- or 7-foot cargo bed, while the Super Cab has the 6-foot only. The flareside bulged-fender bodies was an option with either cab type with the short bed.

A 4-cylinder engine was standard in 2-wheel-drive Rangers, with an option for a 3.0-liter V6. The V6 engine was standard in 4x4 models. There was also a 4.0-liter V6 that could be installed in any Ranger.

The standard transmission was a five-speed manual, however both the 4-cylinder and 3.0-liter V6 could have an optional four-speed automatic. The 4.0 liter V6 was equipped with a five-speed automatic transmission only.

The Ranger's fuel economy was 'decent' for a pickup truck, but not remarkable. Gas mileage ratings generally ranged from 15 mpg city and 21 mpg on the highway for a rear-drive manual to 14 and 18, respectively, with a 4X4 automatic.

And while the 4WD system was equipped with a shift-on-the-fly capability, it was not intended for use on dry pavement other than with the FX4.

In terms of standard features, the base XL model was sparsely equipped with features such as 15-inch steel wheels, a 60/40 front bench seat (vinyl in the regular cab, cloth in the SuperCab) and an AM/FM stereo. The XLT model added air-conditioning, a CD player (MP3 as well in later years), an auxiliary audio jack (in later years) and chrome exterior trim, all of which can be found on some XLs as options. The Sport model then went on to add some unique styling elements, a Class III trailer hitch, different wheels and satellite radio in later years.

Some of these models can be found with the optional Power Equipment Group which added full power accessories and keyless entry, while the FX4 Off-Road came standard with these features plus 16-inch alloy wheels, a limited-slip rear axle, heavy-duty shocks, skid plates, cruise control, a leather-wrapped steering wheel, bucket seats and a center console.

All in all, while its compact size led to a degree of nimbleness on the road as well as capable off-roading with the FX4, the Ranger remained dated when it came to features and body styles, even in its last years. From America's top-selling compact pickup from 1987 to 2005, sales decreased significantly as Japanese rivals surpassed it with the availability of more powerful and fuel-efficient engines as well as a more comprehensive list of modern amenities. Ford decided to pull the plug following the 2011 model year.

Year-To-Year Changes:

2000: A new 2WD model took on the look of a 4WD. The XL Trailhead option gave 2WD regular-cab short-bed models a raised suspension, 16-inch wheels, and exterior trim used by 4WD Rangers. In addition, the 4-door cab style became available in base trim levels, not just as an XLT.

2001: The Ranger Edge model, both 2WD and 4WD, was added. The Edge was equipped with body-colored bumpers, available fender flares, and 4WD height. In addition, 2WD models went from rear-wheel antilock brakes to 4-wheel ABS, as offered on 4x4s. A new ohc 4.0 liter engine was also introduced and the 4-cylinder was replaced midyear with a new design. And a new Premium Off-Road Package was offered for the Ranger XLT 4x4.

2002: The off-road XLT FX4 was introduced with 4WD, heavy-duty suspension, 31 inch tires, heftier skid plate, and tow hooks. Also newly available was a MP3/CD audio system. And Tremor SuperCabs with an upgraded cassette/CD system were introduced midyear.

2003: Power was upped by 8 horsepower on the base and 3.0 liter V6. The XLT FX4 off-road gained a Level II version with heavy-duty shock absorbers, Torsen limited-slip axle, and special wheels and tires. In addition, all models received thicker glass and added insulation.

2004: A new grille was added and there was some revised interior styling. Leather upholstery became an option and a CD player that reads MP-3-formatted discs became available.

2005: Little changed.

2006: Some modest design changes to bumpers, grille, fenders, and lights.

2007: Unchanged.

2008: Primarily unchanged, but there was some slight front styling revisions.

2009:The 3.0-liter V6 engine was dropped, leaving the 2.3-liter inline-4, good for 143 horsepower and 154 pound-feet of torque as well as the 4.0-liter V6, rated at 207 horsepower and 238 lb-ft of torque.

2010:Air-conditioning, a Class III trailer hitch, stability control and side airbags became standard for all models, while a 7-foot bed was only available for fleet buyers.

2011:There are no significant changes in its last year of production.

Overall, the Ford Ranger, with little fanfare, has been a consistent performer for years. With a solid reputation for reliability, and lower pricing than comparable Asian rivals, an older Ranger can make a good choice as a second-hand pickup for those not needing a lot of interior space or feature frills.


How To Buy At The Best Possible Price

There are actually several different ways to buy an older used Ranger at the lowest price, and even at wholesale. You can click on the links to each of the following methods to get the specific instructions.

First of all, here's a Lowest Price Used Car Buying Guide that details a super effective method, one that often beats down prices even to wholesale levels. And somewhat related to this, here's another excellent method that identifies Price-Distressed Cars Right On Dealer Lots. These are vehicles they are so desperate to unload they would welcome your wholesale offer.

In addition, you can also try the Public Car Auctions in your own geographic area. While there can be a lot of junk vehicles at these auctions, there are often absolute gems sprinkled in as well. This article reviews what to expect at open-to-the-public car auctions and how to locate them in your own area.

Also ... for those of you who might be interested in a brand new truck, if the price was crazy good, here's info on exactly How To Get The Best Price On A New Truck. This works just phenomenally well.



Other Pages Of Possible Interest:
Additional Models Of Possible Interest:


Auto Broker Magic
West Palm Beach, Florida
Site Map | Disclosure
© copyright 2009 - 2021, Josh Rosenberg. All Rights Reserved.