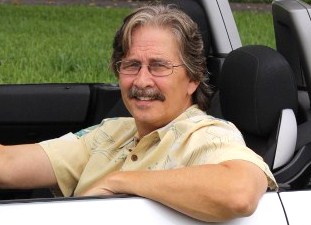 Josh Rosenberg
We don't just talk cars ... we teach how to buy them.

Older Pre-2015 Ford F-150 Overview And
How To Buy At The Best Price

Older used Ford F-150 shoppers can use this information to compare different trims and model years as well as then proceed to get the best possible purchase price by following the recommended tactics. And there's many of them out there ... and yes, even at wholesale.

Yes, there's no doubt that the F-150 is one nice truck. Just look around you at how many are on the road. That should tell you something. People don't buy something year after year unless it delivers ... and F-150's have been delivering for quite some time.

When you think of an F-150, you think of rugged build-quality, surprising quietness, excellent interior space and comfort. And one of the great things about this truck is that it's available in many different body styles and engine sizes. So it is just as comfortable as transportation for a "night on the town" as it is as a rugged work horse.

For those thinking to buy an older Ford F-150, here's some background information to help you narrow down your choices.

We really like the twelfth generation produced for the 2009 through 2014 model years. The exterior, with its tall front end and large grille took over a "rougher and tougher" truck demeanor, while the cabin continued its trend towards more comfort, plushness and additional feature goodies.

No longer your father's no-frills F-150, used models can be found with such creature comforts as Ford's Sync system (voice-controlled cell phone and audio system), navigation and a back-up camera, while stability control and a full range of airbags became standard issue.

Always offering a flexible lineup, there's a total of nine trims. As in the previous generation, there's the base XL, sporty STX, popular XLT, off-road oriented FX4, luxury-themed Lariat, horse saddle-inspired King Ranch and plush Platinum. 2009 also saw the return of the leather-and-chrome-trimmed Harley-Davidson as well as the introduction of the extreme off-road version, the F150 SVT Raptor. There's also three cab sizes and three bed lengths available.

This generation also marks the end of all V6 models. Engine choices include the base 4.6-liter V8 that produces 248 horsepower and is coupled with a 4-speed automatic transmission. Two other V8 choices, a 292 horsepower 4.6-liter and 310 horsepower 5.4-liter, are paired with a 6-speed automatic. The SVT Raptor is outfitted with the 5.4-liter or an optional 400 horsepower 6.2-liter V8, both with the 6-speed automatic.

The previous F-150 generation is still well represented in the used truck market and was produced for the 2004 through 2008 model years. Again, this production run was offered in a variety of trim levels and body styles ... with the popularly-equipped XLT being the overall consumer favorite. The sporty FX2 was introduced in 2007, while the plush Lariat Limited made its debut in 2008.

Engine sizes are equally versatile. The standard was a very capable 202 horsepower 4.2 liter V6. For those needing more oomph, you can find models with the 231 horsepower 4.6 liter V8. And for real heavy hauling, models can be found with a 300 horsepower 5.4 liter V8.

Almost all models were equipped with a 4-speed automatic transmission, however, the V6 came standard with a 5-speed manual. And while all trim levels and body styles can be found in either rear-wheel drive or four-wheel drive, the FX4 came with with four-wheel drive standard.

Earlier still, and still running around out there, the 1997 to 2003 F-150 generation was a capable and well-regarded truck, but not as refined as the next generation. This was the generation that broke away from its traditional angular exterior design to one of smoother styling.

Engines include a 4.2-liter V6, a 4.6-liter V8 and a 5.4-liter V8. The first Harley-Davidson edition made its debut in the 2000 model year, while the King Ranch model and crew cab body style were introduced in 1998. In addition, the performance-oriented Lightning model, which had been discontinued in 1997, appeared once again in 1999.

Overall, the F-150 has been widely praised for its excellent ride and handling, as well as an attractive and well designed interior, we think it makes a more than solid choice as an older used truck purchase.

So lastly, there are actually several different ways to buy a used F-150 at the lowest price, and even at wholesale.

First of all, here's a lowest price used car buying guide that details a very effective method, one that often beats down prices even to wholesale levels. And somewhat related to this, here's another method that identifies price-distressed cars right on dealer lots. These are vehicles they are so desperate to unload they would welcome your wholesale offer.

In addition, you can also try the public car auctions in your own geographic area. While there can be a lot of junk vehicles at these auctions, there are often absolute gems sprinkled in as well. This article reviews what to expect at open-to-the-public car auctions and how to locate them in your own area.

And for those of you who might be interested in a brand new F-150 if the price was crazy good, here's info on exactly how to get the best price on a new F-150. This works just phenomenally well.



Other Vehicles Of Possible Interest:
Additional Models Of Possible Interest:


Auto Broker Magic
West Palm Beach, Florida
Site Map | Disclosure
© copyright 2009 - 2021, Josh Rosenberg. All Rights Reserved.