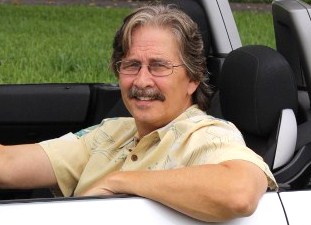 Josh Rosenberg
We don't just talk cars ... we teach how to buy them.

Used Ford Truck Overview And
Best Price Strategies

Potential buyers of used Ford trucks can use this information to help identify which models may be the best fit as well as how to then purchase the vehicle at the best possible price ... and yes, even at wholesale.

Ford has been producing a dependable array of pickup trucks at reasonable prices for over 60 years. You'd have to say the Ford truck is one of the mainstays of American highways and byways, with literally millions on the road over this time.

We happen to be fans ... and we're not alone.

The Ford F150, for example, is not only a reliable workhorse, but is equally appropriate for a night out on the town. It's been the most popular vehicle sold in the U.S. nearly every year in the past 30.

In more recent years, some of the most seen models include the base XL, the STX which comes with additional features, as well as the most popular and top-selling XLT that offers a lot of value for the dollar.

Also available, but a bit harder to find in volume, is the off-road-oriented FX4 model, the more sport-based FX2, the upscale Lariat, the luxurious Lariat Limited and the special theme King Ranch and Harley-Davidson editions.

There are a number of engines to choose from when shopping for F-150s from more recent model years. There's a 202 horsepower 4.2 liter V6, a 231 horsepower 4.6-liter V8, as well as a 300 horsepower 5.4-liter V8. And in 2007, power was boosted to 248 horsepower for the 4.6 liter V8. In addition, the Harley-Davidson edition features a supercharged V8 that's good for 450 hp.

Overall, the versatile F-150 is a vehicle with an excellent ride and handling characteristics while still providing plenty of power when needed, as well as sporting attractive and functional interiors with plenty of features.

The Ford Ranger has also achieved longstanding success due to its compact size and excellent off-road capabilities. With its strong record of reliability, wide choice of body styles and trims, and attractive pricing, the Ranger makes a solid choice as a smaller used truck purchase.

More recent used Ford Rangers can be found in four trims: XL, XLT, Sport, and the off-road-oriented FX4. Engine choices include the base 2.3 liter four-cylinder as well as a 4.0 liter V6. The four-cylinder models can be found with either five-speed manual or five-speed automatic transmissions. The 4.0 liter V6 is available only with an automatic.

And then there's the Ford Explorer Sport Trac, somewhere between a truck and an SUV. This specialized vehicle really offers the best of both worlds ... it has the cargo hauling ability of a pickup coupled with the interior comfort of an SUV.

We're particularly pleased with the redesigned second-generation Sport Trac that was introduced for the 2007 model year. Significant improvements over the previous model were made in a number of areas including power, handling, comfort and cargo and towing capacity.

The Ford Explorer Sport Trac is available only in a five-passenger, crew cab pickup configuration. Although sharing the basic structure of the Ford Explorer SUV, the Sport Trac is almost 17 inches longer due to its longer wheelbase. This extra length provides the room for the 4-foot cargo bed and the ample rear-seat legroom.

Used Sport Tracs can be found with its standard 4.0 liter V6 engine that produces 210 horsepower and 254 pound-feet of torque. This engine is coupled with a five-speed automatic transmission.

For those seeking more power, models can also be found with the optional 4.6 liter V8 that delivers a robust 292 horsepower and 300 lb-ft of torque. The V8 is mated with a six-speed automatic, while all models are available in either rear-wheel drive or four-wheel drive.

There's no question that Ford has produced trucks with versatility, performance and a wide range of creature comforts. In our humble opinion, they are most definitely worth serious consideration as a used truck purchase.



How To Buy A Used Ford Truck
At The Best Possible Price:

There are actually several different ways to buy used Ford trucks at the lowest price, and even at wholesale. You can click on the links to each of the following methods to get the specific instructions.

First of all, here's a Lowest Price Used Car Buying Guide that details a super effective method, one that often beats down prices even to wholesale levels. And somewhat related to this, here's another excellent method that identifies Price-Distressed Cars Right On Dealer Lots. These are vehicles they are so desperate to unload they would welcome your wholesale offer.

In addition, you can also try the Public Car Auctions in your own geographic area. While there can be a lot of junk vehicles at these auctions, there are often absolute gems sprinkled in as well. This article reviews what to expect at open-to-the-public car auctions and how to locate them in your own area.

Also ... for those of you who might be interested in a brand new Ford truck, if the price was crazy good, here's info on exactly How To Get The Best Price On New Ford Trucks. This works just phenomenally well.



Other Pages Of Possible Interest:

Additional Models Of Possible Interest:



Auto Broker Magic
West Palm Beach, Florida
Site Map | Disclosure
© copyright 2009 - 2016, Josh Rosenberg. All Rights Reserved.