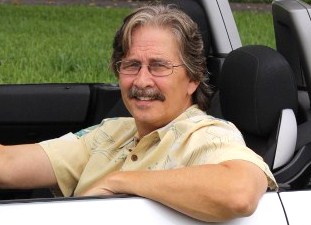 Josh Rosenberg
We don't just talk cars ... we teach how to buy them.

Older Pre-2015 Chevy Silverado Overview
And How To Get The Best Price

With a wide variety of body styles, trim models and powertrains, the Chevrolet Silverado is a very flexible pickup truck that can meet family driving needs, transport cargo around town or tow your boat for fun weekend excursions.

Actually, even if you want something sporty, the SS model ... complete with bucket seats, a powerful V8 engine and upgraded wheels ... may just fit the bill.

The Silverado has long been praised for its strong work ethic as well as its quiet and comfortable drive. While most Silverados were outfitted with a V8 engine (running from 255 horsepower to 345 hp, depending on the engine size ... from 4.8 liter to 6.0 liter), some can be found with the smaller V6.

Competing against the likes of the Ford F150 and Toyota Tundra, the quite available in the used market is the Second Silverado generation was produced starting with the 2007 model year and carrying through 2014. This generation received a refreshed look, more power, and additional features over its predecessor.

It continued to be offered in regular, extended, and crew cab body styles. The extended-cabs have rear-hinged back doors that do not open independently of the front doors, but they do open wider than the previous generation. The extended and crew cab models feature a three-person rear bench seat and a choice of bucket seats or a bench in front. Regular cabs are front bench seat only.

All Silverados outfitted with the V8 engine got a power boost. Some of the 5.3 liter V8s are also flex-fuel (they can run on E85, a blend of ethanol and gasoline). The 5.3 and 6.0 liter engines are also equipped with GM's Active Fuel Management cylinder deactivation. An automatic transmission became a standard feature and an optional manual shift was no longer available.

Rear-wheel drive is also standard, while there are two four-wheel-drive systems. All of these newer Silverados also feature antilock brakes (ABS) and GM's OnStar assistance.

It should also be noted that a 6.2 liter V8 engine as well as a 6-speed automatic transmission were both introduced for the 2009 model year.

These used Silverado models can also be found, depending on the options originally selected, with curtain side airbags, traction and antiskid control, rollover sensors, a power-sliding rear window, navigation, rear-obstacle detection, remote engine start, power-adjustable pedals, and rear power side windows in extended cab models.

And for buyers looking for the more heavy-duty Silverado 2500 or 3500, theres also a 6.6-liter turbodiesel V8 (these are currently a bit more difficult to find and often sell at a premium due to high gas prices) or an 8.1-liter gasoline V8.

The First generation Silverado is also still fairly well represented in the second-hand market and was produced for the 1999 through 2006 model years. In addition to its attractive styling, a whole new group of V8 engines were introduced at that time. Power ranged from 255 horsepower in the smallest 4.8 liter engine up to 345 horsepower in the 6.0 liter V8 found in the Silverado SS.

While some used Chevy Silverado models from this production run can again be found with the base V6 engine, most were outfitted with a V8. In addition, a new four-wheel-steering option, QuadraSteer, made its debut about halfway through this generation and can be found in some used Silverados. It's significant because this system reduced the truck's turning radius to 37.4 feet, approximately 10 feet less than the average full-size pickup.

QuadraSteer was discontinued for 2006, however, as few buyers had opted for it due to is fairly high cost. So this can be a bit hard to find.

And for heavy-duty Silverado shoppers, this generation also offered the Silverado 2500HD and 3500 with a 6.6 liter turbodiesel V8 or an 8.1 liter gasoline V8.

Overall, the Silverado has earned a solid reputation for its power and work ethic, as well as its surprisingly quiet and refined drive. We happen to think it makes a solid choice as a used truck purchase.


How To Get The Best Price

There are actually several different ways to buy an older used Silverado at the lowest price, and even at wholesale. You can click on the links to each of the following methods to get the specific instructions.

First of all, here's a Lowest Price Used Car Buying Guide that details a super effective method, one that often beats down prices even to wholesale levels. And somewhat related to this, here's another excellent method that identifies Price-Distressed Cars Right On Dealer Lots. These are vehicles they are so desperate to unload they would welcome your wholesale offer.

In addition, you can also try the Public Car Auctions in your own geographic area. While there can be a lot of junk vehicles at these auctions, there are often absolute gems sprinkled in as well. This article reviews what to expect at open-to-the-public car auctions and how to locate them in your own area.

Also ... for those of you who might be interested in a brand new Chevy Silverado, if the price was crazy good, here's info on exactly How To Get The Best Price On A New Silverado. This works just phenomenally well.



Other Pages Of Possible Interest:
Additional Models Of Possible Interest:



Auto Broker Magic
West Palm Beach, Florida
Site Map | Disclosure
© copyright 2008-2021, Josh Rosenberg. All Rights Reserved.