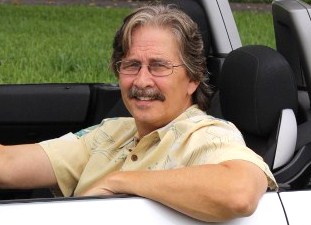 Josh Rosenberg
We don't just talk cars ... we teach how to buy them.

Used Toyota Tundra Overview And How
To Get The Best Price

Potential used Toyota Tundra buyers can use this information to help identify which models may be the best fit as well as how to then purchase the vehicle at the best possible price ... and yes, even at wholesale.

There's just no doubt that the Tundra is one good truck. We've driven a number of them over the years and we've always been more than impressed.

We find they offer a lot more refinement than many domestic counterparts. Ride comfort and ease of driving is really a plus with them. They're extremely smooth and responsive ... you just don't feel like you're driving a truck when you're behind the wheel. Interior space is also at a premium.

In fact, if there was a rap on the Tundra, it was that it was TOO smooth and comfortable, and not up to the "heavy lifting" and hard day-to-day work ethic of the American mainstays such as the Ford F-150 and Dodge Ram.

Well, all that changed beginning with the 2007 Tundra. This second-generation Tundra, produced through the current model, now features a fully boxed frame, three different cab sizes and bed lengths, and your pick of three engines. Across the board, the Toyota Tundra now stands on equal or higher ground than competing half-ton pickups. Actually, in terms of power, it became second only to the 403 horsepower V8 in the Cadillac Escalade EXT as compared to the Tundra's available 381 horsepower V8.

"Three" seems to be the magic number when choosing a used Tundra. There's also three wheelbases and three trim levels. Three-passenger two door regular cabs come as either the basic DX model or more uplevel SR5 trim. Both the Double Cab and longer CrewMax crew cab seat six, have four doors, and can be found in SR5 and top-of-the-line Limited models.

The other engines were retained from pre-2007 Tundra models and include a 236 horsepower V6 (standard in regular and Double cabs) and a 271 horsepower 4.7-liter V8 (standard in CrewMax trucks and optional in regular and Double cabs).

Safety features for all of the newer generation Tundras include antilock all-disc brakes, traction control, antiskid control, front side airbags and curtain side airbags that cover both seating rows and include rollover deployment.

The popular Limited models have leather upholstery and some can be found with the optional 20 inch wheels, as opposed to the standard 18s. CrewMax models have a power rear-cab window and some can be found with the optional DVD entertainment system.

Some used Tundras can also be found from time to time with the off-road package and a navigation system with a rearview camera that shows the trailer hitch.

Used shoppers should note that the 4.6-liter V8 was upgraded to 310 horsepower for 2010. The 2010 model year also introduced two new trim levels, Platinum and Work Truck, as well as some minor cosmetic revisions and the addition of front-seat knee airbags.

The 2011 model year brought in a more powerful V6 engine with 270 horses.

The Tundra's first generation was produced from 2000 - 2006. Although it was offered in several body styles and was available with an optional V8, this version lacks some of the current model's overall robustness when it comes to hard work chores, although its drive is smooth and comfortable.

Initially, these were produced in regular and extended-cab forms, with the reg-cab versions only offered with long beds and the extended-cab models (called the Access Cab) only offered with short beds. While the Access Cab did come with two rearward-opening doors, the backseat was on the tight side for a full-size pickup.

The three available models included a thinly equipped base, a midlevel SR5 and a top-level Limited. The base model was offered only with a regular cab and two-wheel-drive. The standard reg-cab engine was a 190-horsepower 3.4-liter V6 that produced 220 lb-ft of torque. Available transmissions were a 5-speed manual or 4-speed automatic.

Also available was a 245-horsepower 4.7-liter V8 that pumped out 315 lb-ft of torque. This engine was only paired with the 4-speed automatic.

In terms of significant changes during this production run, the Double Cab (crew-cab) made its debut for 2004. This was an important addition to the lineup, particularly for family-oriented buyers, because it rode on an extended wheelbase and offered a more spacious interior and the same cargo bed length as the Access Cab.

Used Tundra buyers who plan on a lot of cargo hauling qnd/or towing would likely be better off sticking to 2005 and newer models because their powertrains were upgraded at that time. The standard engine became a 245-horsepower 4.0-liter V6 that was mated to either a 5-speed automatic transmission or a 6-speed manual. The output of the 4.7-liter V8 was also boosted to 282 horsepower and was paired exclusively to the 5-speed automatic.

Another important overall consideration, whether you're considering a first- or second-generation model, is Toyota's strong reputation for quality and reliability. Then toss in their traditionally strong resale values (brings down the overall true cost of ownership over time), particularly for the double cabs, and we think the Tundra can make a solid choice as a used truck purchase.



How To Buy A Used Toyota Tundra
At The Best Price:

There are actually several different ways to buy a pre-owned Tundra at the lowest price, and even at wholesale. You can click on the links to each of the following methods to get the specific instructions.

First of all, here's a Lowest Price Used Car Buying Guide that details a super effective method, one that often beats down prices even to wholesale levels. And somewhat related to this, here's another excellent method that identifies Price-Distressed Cars Right On Dealer Lots. These are vehicles they are so desperate to unload they would welcome your wholesale offer.

In addition, you can also try the Public Car Auctions in your own geographic area. While there can be a lot of junk vehicles at these auctions, there are often absolute gems sprinkled in as well. This article reviews what to expect at open-to-the-public car auctions and how to locate them in your own area.

Also ... for those of you who might be interested in a brand new Toyota Tundra, if the price was crazy good, here's info on exactly How To Get The Best Price On A New Tundra. This works just phenomenally well.



Other Pages Of Possible Interest:

Additional Models Of Possible Interest:



Auto Broker Magic
West Palm Beach, Florida
Site Map | Disclosure
© copyright 2015, Josh Rosenberg. All Rights Reserved.