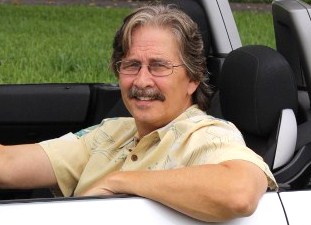 Josh Rosenberg
We don't just talk cars ... we teach how to buy them.

Older Volkswagen Jetta Overview
And Best Price Buying Advice

In today's very high-priced used car market, it may be the right time to look at "older" models that have aged well as a way to save significant dollars. The Jetta is one of those models and can definitely be a viable and more economical option at this time. And relatively lower mileage candidates can still be found out there.

In fact, after reading this, you may want to see if there are indeed some of these older models worthy of consideration in your own area by going here to Edmunds.com. Nearly all dealers list their vehicles there. (It's pretty simple ... click on the "Used Cars For Sale" tab, put in the make and model and usually you may be surprised by some that really stand out. Then you can sort by "Oldest First" to save time.)

Potential older used Volkswagen Jetta buyers can use the information below to help focus in on particular models as well as learn how to then buy the vehicle at the best possible price ... and yes, even at wholesale.

We just happen to especially love pre-2011 Jettas ... particularly the turbo and VR6, although we like them all as long as you can find the lower mileage ones still out there ... and they are still out there. And having driven many, frankly, we think of them as sort of a "cheaper" BMW, meant in a very positive way. Just an outstanding drive with excellent handling and plenty of oomph.

As Edmunds.com said of these older models, "The Jetta offers a near ideal balance between ride and handling, and premium cabin materials make it one of our top recommendations to small-car buyers".

Actually, beginning with the 2005 model, the Jetta had been enlarged from a compact car to a midsize.

This fifth-generation of the Jetta's successful run, carried through the 2010 model, produced a ride that is smooth and quiet, yet still quite performance capable. There's now plenty of room for passengers in the back seat and the fit and finish of the interior features will definitely give you a "premium" feel.

The Value Edition and 2.5 models are powered by a 150-horsepower 2.5-liter 5-cylinder engine. This is a significant improvement from earlier base models, sell new for around $20,000, and are still very well equipped. For better gas mileage, the TDI trim has a 100 horsepower 1.9 liter diesel engine which boosts mpg into the 30's.

Stepping up to the 2.0T or GLI definitely increases the "fun factor". Both are powered by a direct-injected 200 horsepower, turbocharged 2.0 liter 4-cylinder engine with quite amazing torque band, while still getting better fuel economy than the base engine. However, it's the tighter suspension and quicker steering provided in the GLI that really makes better use of the turbo engine.

It should be noted that for the 2008 model year, Jetta models were changed to S, SE, Wolfsburg (with the 2.0T engine) and SEL choices. Power in the base engine was boosted to 170 horses, while the GLI became a seperate model. Also, more standard equipment was added for 2009 (including stability control, heated seats and heated washer nozzles) and also improved the optional navigation system.

The 2009 model year also provided the only opportunity for getting the turbocharged 2.0-liter engine in the Sportwagen (with the SEL trim), while for 2010 Volkswagen upgraded the interior and also offered the sport-tuned TDI Cup "Street" Edition.

We're not as big fans of the sixth-generation Jetta that debuted for 2011 (and produced through 2018). VW took a different strategy here, making this version less expensive and more mainstream in an effort to boost sales. However, while this is a solid competitor, it has sacrificed the upscale interior of previous models and some performance as well. That said, on the plus side this version is again larger than its predecessor and has a roomier backseat.

This production run had few changes and is offered in six trims: base, S, SE, SEL, SEL Premium and TDI. The base model is fairly sparsely equipped and even lacks a radio and air-conditioning, although at least it does have power windows and door locks. The S offers an audio system (with a CD player) and A/C along with power mirrors and keyless entry.

Powering both of these lower trims is a 2.0-liter four-cylinder engine that delivers an uninspiring 115 horsepower. You can get a livelier engine by choosing a SE, SEL or SEL Premium model: a 2.5-liter five-cylinder that produces 170 horsepower. These upper trims also have more standard and optional features.

The TDI is equipped like an SE and is powered by an impressive 2.0-liter turbodiesel four-cylinder engine (all 50-state compliant) that's good for 140 horsepower. These can be found with either a 6-speed manual transmission or Volkswagen's DSG dual-clutch automated manual. In addition to its very respectable performance, the TDI also gets outstanding gas mileage of nearly 40 mpg.

We are, however, much bigger fans of the earlier models produced during Jetta's fourth generation (1999 to 2005), which was slightly smaller and perhaps the best looking of the Jettas (having been produced since 1980) with its more edgy styling.

It should be noted that throughout this production run, front seat-mounted side airbags were standard, while full-length side curtain airbags were added in 2001.

Like its follower, this generation is an extremely entertaining car to drive with top-notch build and feature quality. However, the base 2.0-liter engine during this generation was not particularly lively and offered only average fuel efficiency. Because of this, we feel Jettas equipped with the very capable turbocharged 1.8T four-cylinder make a better choice. This engine was available in the sedan beginning with the 2000 model year and in the wagon beginning with the 2002 model.

Also of note for used Jetta shoppers, power on the 1.8T was increased from 150 hp to 180 hp in 2002. And for those wanting still more, the VR6 engine was available initially with 174 horses and then boosted to 200 for the 2002 model year. For 2004 and later, the sportier Jetta GLI, with its firmer suspension and sport-biased body revisions, also was offered with this engine. GLI models can also be found equipped with the 180-hp 1.8T engine.

The Jetta TDI diesel sedan was also available throughout this run and the diesel wagon was produced for the 2002 - 2005 model years. The power output of the 1.9-liter turbodiesel four-cylinder was increased to 100 hp and 177 pound-feet of torque for 2004 (from 90 hp and 155 pound-feet).

Overall, an older Jetta can make a viable and more economical choice in today's market ... just a lot of features and performance for the money, especially the pre-2011 models. And it's no wonder it's been the best selling VW in the United States.

Lastly, there are actually several different ways to buy a used Jetta at the lowest price, and even at wholesale.

First of all, here's a lowest price used car buying guide that details a very effective method, one that often beats down prices even to wholesale levels. And somewhat related to this, here's another method that identifies price-distressed cars right on dealer lots. These are vehicles they are so desperate to unload they would welcome your wholesale offer.

In addition, you can also try the public car auctions in your own geographic area. While there can be a lot of junk vehicles at these auctions, there are often absolute gems sprinkled in as well. This article reviews what to expect at open-to-the-public car auctions and how to locate them in your own area.

And for those of you who might be interested in a brand new Jetta if the price was really good, here's info on exactly how to get the best price on any new car. This works just phenomenally well.



Related articles of possible interest:
Additional articles of possible interest:


Auto Broker Magic
West Palm Beach, Florida
Site Map | Disclosure
Copyright 2009 - 2022, Josh Rosenberg. All Rights Reserved.