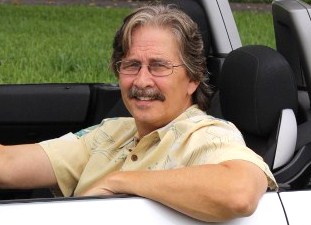 Josh Rosenberg
We don't just talk cars ... we teach how to buy them.

Older Pre-2013 Land Rover Range Rover
Overview And Wholesale Sources

The good news is that older Range Rovers were built with high quality as a priority and have aged well, making them a very viable and more economical option in today's high-priced used car market. In addition, relatively lower mileage models from these years can still be found out there.

Potential older Range Rover buyers can use this information below to help identify which models may be the best fit as well as how to then purchase one at the best possible price ... and yes, even at wholesale.

Land Rover has become known for producing luxury SUVs with outstanding off-road capabilities. In fact, the Range Rover is one of the most capable off-road vehicles at any price.

The third-generation Range Rover was introduced for the 2003 model year and has carried through until the total redesign for 2013. This version was actually engineered during the brief time that BMW owned Land Rover. The result is unibody construction and a fully independent suspension which accounts for its soft, luxurious drive on pavement while still maintaining its rough and ready driving ability.

Up until 2005, the engine was also sourced from BMW: a 4.4-liter V8 with 282 horsepower. In 2006, its new parent, Ford, replaced the engine with one sourced from Jaguar on what is now the HSE model, a 4.4-liter with 305 horsepower ... still not too shabby. The Supercharged model has a 4.2 liter engine good for 400 ponies.

The interior is a mix of the old and the new. Range Rover has a long tradition and they didn't want to sacrifice that total look. But with its leather seats, walnut inlay and navigation system (with off-road mapping as well), there's no mistaking it for anything other than a luxury vehicle.

The 2006 model added a backup camera and adaptive headlights as standard equipment. Additionally, the 2007 model was upgraded further with a customizable 4-wheel drive system, an upgraded rear differential and an electronic parking brake. The interior was also mildly refreshed in 2007 with a more user-friendly control layout, new cupholders and twin gloveboxes.

After the fairly significant update in 2007, the 2008 Range Rover stood mostly pat except for some minor interior detail changes. In 2009, the dashboard received softer leather and new wheel designs, and road noise was reduced thanks to new door seals. Also debuting was a new Autobiography package that includes special leather and wood trim plus some additional standard features.

2010 saw some minor exterior revisions along with the addition of a new navigation system and LCD instrument cluster, a 360-degree parking assist camera and adaptive cruise control. There were also some updating tweaks to the adaptive suspension as well as the stability control and Terrain Response systems.

The 2011 Land Rover Range Rover saw improvements to the ascent and descent control features as well as new optional reclining rear seats and a 19-speaker premium audio system, while the 2012 version received just some minor feature reshuffling as well as black accents around the grille, headlights and taillights.

Another older Range Rover version you can still see out there is its second-generation, produced for the 1995 through 2002 model years, although really nice ones are getting harder and harder to find. These were an upgrade in terms of luxury features and were considered really top-of-the-line when compared to the luxury standards of the time. There's ample passenger room, both front and rear, and these Range Rovers were again among the very best available when it came to off-roading or simply handling snowy and icy road conditions.

However, it should be noted that 1995 was an overlap year. Range Rovers with a "4.0 SE" badge are the new, second generation, while those with "County Classic" or "County LWB" badges are still from the previous generation.

For the 1996 model year, a high-line 4.6 HSE model model was added which significantly boosted acceleration. The Range Rover 4.0 SE was powered by a 4.0 liter V8 engine good for 188 horsepower, while the 4.6 HSE got a 4.6 liter V8 that produced 222 horsepower and significantly more torque. A 4-speed automatic transmission and four-wheel drive were standard, while other standard features included leather upholstery, wood trim and a premium sound system.

This version of Range Rover was still outfitted with solid axles front and rear, but also featured self-leveling air springs for better road manners on pavement. Even so, it should be noted that the Range Rover's ride quality during this generation was on the harsh side as compared to its upscale SUV competitors, but it's still highly sought after for its other qualities.

Overall, we think an older Range Rover, with careful shopping, can still make a solid choice as a used uplevel SUV purchase, particularly for those with off-road needs.

Buy at wholesale?

So lastly, there are actually several different ways to buy an older Range Rover at the lowest price, and even at wholesale.

First of all, here's a lowest price used car buying guide that details a very effective method, one that often beats down prices even to wholesale levels. And somewhat related to this, here's another method that identifies price-distressed cars right on dealer lots. These are vehicles they are so desperate to unload they would welcome your wholesale offer.

In addition, you can also try the public car auctions in your own geographic area. While there can be a lot of junk vehicles at these auctions, there are often absolute gems sprinkled in as well. This article reviews what to expect at open-to-the-public car auctions and how to locate them in your own area.

And for those of you who might be interested in a brand new Range Rover if the price was crazy good, here's info on exactly how to get the best price on any new car. This works just phenomenally well.



Other Pages Of Possible Interest:
Additional Models Of Possible Interest:


Auto Broker Magic
West Palm Beach, Florida
Site Map | Disclosure
© copyright 2008 - 2021, Josh Rosenberg. All Rights Reserved.