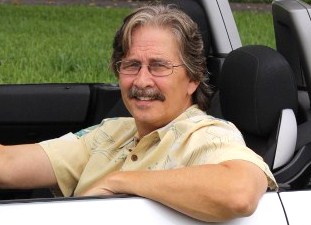 Josh Rosenberg
We don't just talk cars ... we teach how to buy them.

Pre-2013 Nissan Altima Overview And
How To Buy At The Best Price

The Nissan Altima debuted over 30 years ago ... and that says something. Any vehicle with this kind of staying power obviously has been doing something right.

And in today's very high-priced used car market, many shoppers are now looking for "older" models that have aged well as a way to save significant dollars. The Nissan Altima is one of those models and can definitely be a viable and more economical option at this time. And relatively lower mileage candidates can still be found out there with careful shopping.

While going head-to-head against the likes of the Honda Accord And Toyota Camry, the Altima's success is due to its combination of family-sedan-practicality with the handling and performance of a vehicle closer to those usually preferred by a driving enthusiast. What's more, with the introduction of the Nissan Altima Coupe in 2008, performance handling ability was further enhanced through its shorter wheelbase.

They also received solid independent ratings at the time, again often centered around performance (particularly with the V-6 engine) handling and stability, but also for ride comfort, interior space, feature levels, strong styling and above-average resale values.

Ratings by actual Altima owners were also very good. Consumer Reviews over at Edmunds.com, for example, gave the Altima a 9 out of 10. Cars.com also gave it its "Best Bet" designation as a used car choice.

The fourth Altima generation debuted in 2007 and was produced through 2012. It's available in both sedan and coupe body styles with three trims: 2.5, 2.5 S and 3.5 SR. Powering the 2.5 models is a 2.5-liter four-cylinder engine with an output of 175 horsepower. The sedan comes with a continuously variable transmission (CVT), while the coupe can be found with either the CVT or a 6-speed manual transmission. Under the hood of the 3.5 SR is a 3.5-liter V6 that pumps out a robust 270 horsepower, paired with the same transmission choices as the 2.5.

The previous Altima generation (the third) was produced for the 2002 - 2006 model years and is quite similar to the fourth generation version. When compared to its predecessor, however, it added about 6 inches in length, a stronger body and a new suspension. It was also one of the most powerful family sedans at the time, equipped with either a 175-horsepower 2.5-liter four-cylinder engine or a 240-horsepower 3.5-liter V6 and was coupled with either a 5-speed automatic or 5-speed manual transmission.

Also during this production run, and for more serious driving enthusiasts, the Altima SE-R (2005 and 2006) is particularly appealing due to its additional power, firmer suspension and 6-speed manual transmission.

For those of you who may be interested in an older Altima, here's some of the more significant model changes to be aware of.

Recent year-to-year Altima changes:

2003: Following a significant redesign in 2002, the 2003 model received only minor trim and equipment changes. The Altima 2.5 SL sedan became automatic-only, imitation-wood interior trim was introduced, as were heated seats and mirrors.

In addition, titanium-color interior accents were added to other models, the Sport Package for the 3.5 SE added a sunroof and rear spoiler, and a new Sport Plus Package added a premium audio system and xenon headlights.

The SE's Leather Package also added premium sound, a sunroof and heated seats, and a new SE Leather Sport Package added xenon lights and a rear spoiler.

2004: Unchanged.

2005: The sporty Altima SE-R model was introduced. The SE-R was equipped with an athletic 260 horsepower V6 engine and would soon become very popular.

All models received an updated interior trim and navigation was added as an optional feature.

2006: No significant changes.

2007: Got a freshened styling and new standard safety features. The sedan was was made an inch shorter in wheelbase and an overall 2 inches shorter.

Front side airbags and curtain airbags became standard across all trims. Traction control also was made standard on 3.5 models and an antiskid system became an exclusive 3.5 model option. The navigation system was upgraded with a rearview camera and a wireless cell phone link became available as a new option.

Nissan introduced the Altima Hybrid, to be sold only in California and seven specific northeastern states. The Hybrid featured a four-cylinder engine with a CVT (continuously variable transmission) and an electric motor, the combination of which produced a total of 198 horsepower.

2008: Antilock brakes (ABS) became standard across all Altima models. Splash guards and a Diversity Antenna were also added as standard features while XM satellite radio became available as an option.

The Nissan Altima Coupe, smaller in dimensions and still sportier in nature, was introduced. It was offered with the same powertrain choices as the sedan.

2009: Only modest changes occurred in 2009, with base models getting several additional standard features, including power mirrors and a trip computer. And new stand-alone options were also added, including a sunroof and dual-zone climate control with rear vents.

2010: Nissan refreshed the Altima's front fascia as well as added stability control as a standard feature. Also new is an upgraded sound system and a navigation system improved with a larger touchscreen and additional real-time satellite information, Bluetooth connectivity and digital music storage. In addition, the 3.5 SE was renamed to the 3.5 SR and the manual transmission sedan was discontinued.

2011: Unchanged other than for some minor option package changes.

2012: Dropped the Altima Hybrid model, minor feature availability revisions ... essentially unchanged.

Overall Pros: Powerful V6 engine, excellent handling, spacious cabin, high feature level, sporty design.

Overall Cons: Above average road noise in older models, no standard antilock brakes (were optional) until 2008 model, so-so rear seat comfort in the coupe.

All in all, an older, lower mileage Nissan Altima can still make a viable and more economical choice in today's market.

So lastly, there are actually several different ways to buy a used Altima at the lowest price, and even at wholesale.

First of all, here's a lowest price used car buying guide that details a very effective method, one that often beats down prices even to wholesale levels. And somewhat related to this, here's another method that identifies price-distressed cars right on dealer lots. These are vehicles they are so desperate to unload they would welcome your wholesale offer.

In addition, you can also try the public car auctions in your own geographic area. While there can be a lot of junk vehicles at these auctions, there are often absolute gems sprinkled in as well. This article reviews what to expect at open-to-the-public car auctions and how to locate them in your own area.

And for those of you who might be interested in a brand new Altima if the price was right, here's info on exactly how to get the best price on any new car. This works just phenomenally well.



Other Pages Of Possible Interest:

Additional Models Of Possible Interest:


Auto Broker Magic
West Palm Beach, Florida
Site Map | Disclosure
Copyright 2009-2021, Josh Rosenberg. All Rights Reserved.