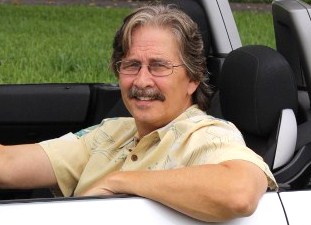 Josh Rosenberg
We don't just talk cars ... we teach how to buy them.

2011 Mercedes-Benz E-Class
Features And Pricing


(See Also: How To Get The Best New Mercedes E-Class Deal)




When it comes to describing luxurious vehicles, it's hard to keep from gushing with enthusiasm when the topic turns to the Mercedes-Benz E-Class. With its excellent balance of ride quality and handling, powerful engines, superior build and materials quality, extensive list of luxury and safety features, roomy cabin and availability in multiple body styles, the 2011 E-Class absolutely must be seriously considered by those fortunate enough to be able to afford the best.

The 2011 Mercedes-Benz E-Class lineup includes a choice for nearly everyone attracted to high standards of excellence thanks to offerings in sedan, coupe, convertible (Cabriolet) and wagon forms. It is likely, however, that most consumers will be focused on the E-Class sedan with its remarkable ride composure yet impressive handling ... and all the accoutrements of luxury. New this year is the 2011 E350 Bluetec diesel sedan that gets 33 mpg on the highway, while the E63 AMG sedan, aimed at more performance-oriented drivers, can run right up there with many sports cars in the speed and athleticism departments.

Trims, Standard Features And Options:

The sedan is offered in four trims: E350, E350 Bluetec (diesel), E550 and E63 AMG. The E-Class coupe and convertible are available in E350 and E550 trims, while the E-Class wagon is available in just E350 trim.

Standard features on the E350 convertible include leather upholstery, full power accessories, 17-inch wheels, power front seats, driver and passenger memory settings, a power tilt/telescoping steering wheel, dual-zone automatic climate control, Bluetooth, the COMAND electronics interface, auto-dimming mirrors and an 8-speaker audio system with a 6-disc CD changer and auxiliary audio jack. The E350 coupe is equipped the same way but also comes with sport seats and a panoramic sunroof.

The E350 sedans and the wagon are also equipped like the convertible, but add MB-Tex premium vinyl instead of leather as well as a standard sunroof.

The E550 sedan then adds a V8 engine, an air suspension and leather upholstery, while the E550 coupe adds a sport suspension, shift paddles, 18-inch wheels and a sport body kit. And compared to the E350 drop top, the E550 convertible adds the V8 engine and 18-inch wheels.

Optionally available on all E350 and E550 models is the Premium 1 package which includes heated front seats, a hard-drive-based navigation system, voice controls, a rearview camera, a power rear sunshade and a Harman Kardon surround-sound audio system with digital music storage, an iPod/MP3 player interface, satellite radio and HD radio. The available Premium 2 package includes all Premium 1 features, plus additional items such as keyless entry/ignition, adaptive bi-xenon headlights and adaptive high-beam assist.

The Driver Assistance package is also offered on the sedan and wagon, adding adaptive cruise control, a blind-spot warning system and a lane-departure warning system.

Available stand-alone options for the sedan include a rear entertainment system and parking sensors. And both sedan and wagon buyers can opt for expanded leather upholstery, an infrared night-vision camera, the panoramic sunroof and a multicontour driver seat with massage functions.

The E63 AMG comes with most of the E550's features, plus a larger V8, an adaptive sport suspension, a sport transmission, adjustable drive settings, high-performance brakes and a sport steering wheel. The AMG Performance package adds even sportier suspension tuning, a limited-slip differential, a leather/faux-suede steering wheel and 19-inch wheels. The Premium 1, Premium 2 and Driver Assistance packages are also available for the E63 AMG.

Engines, Powertrain And Gas Mileage:

Under the hood of the 2011 Mercedes E350 sedan, wagon, convertible and coupe is a 3.5-liter V6 engine that pumps out 268 horsepower and 258 pound-feet of torque. The E350 Bluetec sedan is equipped with a turbodiesel 3.0-liter V6 engine that produces 210 horsepower and 400 lb-ft of torque. All are paired with a 7-speed automatic transmission as standard. In performance tests, the E350 convertible and coupe were timed from a standstill to 60 mph in a quick 6.8 seconds.

The EPA-estimated gas mileage for the 3.5-liter V6 is 18 mpg city and 26 mpg on the highway for the sedan, 17 mpg city and 25 highway for the convertible, and 17 and 26, respectively, for the coupe. The E350 wagon has an EPA rating of 16 mpg city and 23 mpg highway, while Mercedes estimates the E350 Bluetec's gas mileage at 24 city and 33 highway.

Powering the E550 models is a 5.5-liter V8 that produces a robust 382 horsepower and 391 lb-ft of torque, that is also mated with the 7-speed automatic transmission. Both the E550 sedan and coupe have been timed from 0 - 60 mph in just 5.3 seconds. The EPA-estimated gas mileage for the sedan is 15 mpg city and 23 mpg on the highway. For the convertible it's 15 and 22, respectively, while the coupe comes in at 15 city and 23 highway.

All E-Class convertibles and coupes are only offered with rear-wheel drive. The E350 and E550 sedans can be had with either rear-wheel drive or 4Matic all-wheel drive. The E350 wagon is all-wheel drive only.

The E63 AMG is outfitted with a 6.3-liter V8 that's good for a massive 518 horsepower and 465 lb-ft of torque. It's paired with a sport-tuned seven-speed automatic transmission with a paddle-shift manual mode. Mercedes says the E63 blazes from 0 - 60 mph in 4.4 seconds, which is incredibly fast for a large sedan. Gas mileage for the E63 is 13 mpg city and 20 mpg highway, although it really isn't a concern for those attracted to this vehicle.

Safety:

Standard safety features for the 2011 E-Class include traction and stability control, antilock disc brakes (ABS), front side airbags, a driver knee airbag, front pelvic airbags, Attention Assist (a driver drowsiness alert) and PreSafe (detects an imminent crash and automatically initiates additional protective measures). In addition, the Driver Assistance package adds a lane departure warning system, a blind-spot warning system and PreSafe braking. Other optional safety features include rear side airbags on the sedan, convertible and coupe, while infrared night vision is available for the sedan and wagon.

In government crash tests, the E-Class sedan received five out of five stars for side-impact occupant protection and four stars for frontal- impact protection.

Interior:

The 2011 Mercedes-Benz E-Class's cabin is refined and attractive as well as solidly constructed with high-grade materials. The overall look is the same for all styles, however, there is an optional three-spoke sport steering wheel and an electric gear selector (on the column in the sedan and wagon; console-mounted in the convertible, coupe, and AMG) which can create some fairly minor differences.

Standard in all E-Class models is Mercedes' COMAND electronics interface, featuring a large display screen, a control knob and dash-mounted buttons, making the mode of control an occupant preference. The seating in the E-Class sedan, convertible and wagon is firm and supportive yet exceedingly comfortable, making for easy going on long trips. Both the coupe and E63 come with sport seats which are a closer fit as they are designed to hold you in place when engaged in more aggressive driving.

The backseat in the sedan is tied (with the BMW 5-Series) for the most spacious in the midsize luxury segment. And the E350 Wagon offers a rear-facing third-row seat and an ample maximum cargo capacity of 57 cubic feet.

The convertible also offers comfortable seating both front and rear, however, taller passengers might be more challenged in the back. The coupe's rear legroom is about average for luxury two-doors, but the headroom is on the tight side.

Drive:

The drive of the 2011 Mercedes-Benz E-Class demonstrates a remarkable balance of both ride quality and handling dynamics. It's certainly at the top of its class with its versatile ability to master a wide range of different road conditions and driving situations with its confident and engaging capabilities. While it's not engineered to perform like a sports car, in all body styles it still possesses precise steering with plenty of feedback, strong engines and a confident chassis. It's simply a luxury car with superior road manners.

And for those drivers who demand topnotch performance-oriented speed and athleticism, the Mercedes-Benz E63 AMG, with its long list of performance upgrades (including suspension, steering, transmission, wheels, tires and brakes), provides road dynamism that matches many sports cars. It's impressive capabilities are all the more remarkable because it's still a sedan that seats five passengers comfortably.

How To Get The Lowest Price:

Best Negotiating Tactic: Well, there's definitely a 'best way' when it comes to new car buying. If you want to get the best bottomline, out-the-door price you need to know exactly who to talk to at the dealership, how to make the contact and how to make this person eager to quickly drop prices as low as possible to get your sale.

Here's the details on exactly how to get the best price on a new Mercedes E-Class ... or any other car.

Also, For 'Used' Car Buyers ...

Those of you in the market for a used car may want to check out this article about how to buy a used car at the lowest price. It details a super effective buying method, one that often beats down prices to wholesale levels.

And somewhat related to this, here's another excellent method that identifies Price-Distressed Cars Right On Dealer Lots. These are vehicles they are so desperate to unload they would welcome your wholesale offer.

In addition, you can also try a Wholesale Auction in your own geographic area. While there can be a lot of junk vehicles at these auctions, there are often absolute gems sprinkled in as well. This article reviews what to expect at open-to-the-public car auctions and how to locate them in your own area.

Price:

2011 Mercedes-Benz E-Class Sedan:

E350: list price: $49,400, invoice price: $45,942
E350 4Matic: list price: $51,900, invoice price: $48,267
E350 Bluetec: list price: $50,900, invoice price: $47,337
E550: list price: $57,100, invoice price: $53,103
E550 4Matic: list price: $59,600, invoice price: $55,428
E63 AMG: list price: $87,600, invoice price: $81,468


2011 Mercedes-Benz E-Class Coupe:

E350: list price: $48,850, invoice price: $45,430
E550: list price: $55,450, invoice price: $51,568


2011 Mercedes-Benz E-Class Wagon:

E350: list price: $56,200, invoice price: $52,266


2011 Mercedes-Benz E-Class Convertible:

E350: list price: $56,850, invoice price: $52,870
E550: list price: $64,800, invoice price: $60,264

Other Models Of Possible Interest:

Pre-owned Mercedes-Benz E-Class Buying Guide
Pre-owned Mercedes-Benz C-Class Wholesale Sources
Used Mercedes-Benz Overview & Best Price Tips
2011 Mercedes C-Class Price, Features, Review
2011 Acura TL Price And Feature Review
2011 Lexus ES 350 Feature And Price Overview


Additional Models Of Possible Interest:

Pre-owned BMW Model Overview & Wholesale Strategies
Pre-owned Porsche Model Auction Sources
2011 Mini Cooper Pricing And Features Info
2011 Cadillac CTS Pricing And Features Overview
2011 Volkswagen CC Invoice Review And Features
2011 Infiniti G37 Sedan Review And Invoice Price



Auto Broker Magic
West Palm Beach, Florida
Site Map | Disclosure
© copyright 2011 - 2015, Josh Rosenberg. All Rights Reserved.