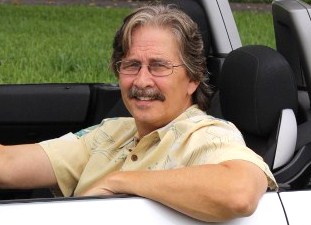 Josh Rosenberg
We don't just talk cars ... we teach how to buy them.

Older BMW 5-Series Overview And How
To Buy At The Best Price

The BMW 5-Series has been the standard-bearer when it comes to premium sport sedans and wagons for a long time. Making its debut in the U.S. in 1972, the 5-Series quickly earned a superlative reputation for its appealing combination of performance, luxurious features and interior roominess. And newer used 5-Series cars have added to that blend with the addition of loads of high-tech goodies.

The BMW 5-Series offers a downright amazing balance of both riding comfort and athletic handling, being equally adept at aggressively handling those back twisty roads as it is being a comfortable daily commuter and/or smoothing out rough highways. They truly got the slogan correct as the 5-Series does seem to be "the ultimate driving machine".

And while newer models may suffer from a somewhat clumsy and confusing electronics interface (fixed in the redesigned 2011 5-Series, this BMW still makes an excellent choice in the pre-owned luxury car segment.

For those considering the purchase of an older BMW 5-Series, here's some background information on the vehicle:

The most recent 5-Series generation prior to its 2011 redesign, was its fifth, produced for the 2004 through 2010 model years. In addition to its sublime driving manners, this 5 Series possessed one of the roomiest and comfortable interiors in its class, especially so for those outfitted with the optional multicontour front seats.

For the 2004 and 2005 model years, the 5-Series was a rear-wheel-drive sedan only. The models consisted of two six-cylinder choices, the 2.5-liter 184-horsepower 525i and the 3.0-liter 225-horsepower 530i, as well as a V8 model, the 4.4-liter 325-horsepower 545i. The standard transmission during the whole generation was a 6-speed manual transmission, however, most used models have the optional 6-speed automatic.

The engine lineup was revised for the 2006 model year with both 6-cylinders getting a more powerful 3.0-liter engine that was good for 215-horsepower in the 525i and 255-horsepower in the 530i. The top-line sedan was given a 360-horsepower 4.8-liter V8 and became the 550i.

Also making an entry in 2006 was the all-wheel-drive 5-Series wagon, the 530xi. All-wheel drive also became an available option for the 530 sedan. For the 2007 model year, additional standard features were added, including BMW Assist and an auxiliary input jack. And used 5 Series models from 2007 can also be found with new optional features that included 20-way adjustable front seats, a night vision system and high-definition radio.

The 6-cylinder engines were again replaced for the 2008 model year. The base model now became the 528i and came with a 3.0-liter inline-6 that was good for 230-horsepower. The midlevel model became the 535i with a twin-turbo 3.0-liter inline-6 that produced 300-horsepower. In addition, the xDrive all-wheel-drive system also became an option on both 528i and 535i sedans, while the wagon was available in 535i xDrive form only. And with the 550i unchanged, the 535i sedan became a very popular choice since it offered similar performance at less cost.

Used BMW 5-Series shoppers should also note that the electronic iDrive interface, which directed audio, climate, communication and navigation functions via a control-dial on the console and a central LCD screen, was confusing and non-intuative even for many fairly simple tasks. The control knob and menu buttons were updated for 2009 but the unuser-friendly menu features stayed the same. And 2010 models got an updated and much improved system, but only on those equipped with the navigation system.

The earlier fourth-generation BMW 5-Series was produced for the 1997 through 2003 model years. Actually, many diehard BMW enthusiasts believe this production run is the 5-Series' finest in terms of its pure and classic combination of outstanding and dynamic on-road performance, high level furnishings and overall unmatched refinement. These vehicles have also demonstrated a strong history of reliability. The end result is that this generation has maintained high resale values and higher prices than its rivals from the same era. The key to purchasing these cars is locating those with lower mileage that have also been well maintained.

Only sedans were available for 1997 and 1998: a 528i with a 2.8-liter inline-6 that produced 190-horsepower and a 540i with a 4.4-liter V8 that delivered 282-horsepower, both of which also gained variable valve timing. In 1999, the wagon was added to the lineup and was offered in a choice of either engine. For 2001, the 528i became the 530i with a new 225-horsepower 3.0-liter 6-cylinder. BMW also added a base 184-horsepower 525i sedan and wagon, while discontinuing the 528 wagon.

Overall, you can clearly see that we believe a used BMW 5-Series makes an excellent choice for those in the secondhand luxury car market.



How To Get The Best Price On
An Older BMW 5-Series:

There are actually several different ways to buy a used 5-Series at the lowest price, and even at wholesale. You can click on the links to each of the following methods to get the specific instructions.

First of all, here's a Lowest Price Used Car Buying Guide that details a super effective method, one that often beats down prices even to wholesale levels. And somewhat related to this, here's another excellent method that identifies Price-Distressed Cars Right On Dealer Lots. These are vehicles they are so desperate to unload they would welcome your wholesale offer.

In addition, you can also try the Public Car Auctions in your own geographic area. While there can be a lot of junk vehicles at these auctions, there are often absolute gems sprinkled in as well. This article reviews what to expect at open-to-the-public car auctions and how to locate them in your own area.

Also ... for those of you who might be interested in a brand new BMW 5-Series, if the price was crazy good, here's info on exactly How To Get The Best Price On A New 5-Series. This works just phenomenally well.



Other Pages Of Possible Interest:

Additional Models Of Possible Interest:


Auto Broker Magic
West Palm Beach, Florida
Site Map | Disclosure
© copyright 2011 - 2021, Josh Rosenberg. All Rights Reserved.