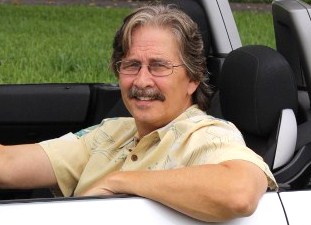 Josh Rosenberg
We don't just talk cars ... we teach how to buy them.

Overview Of Some Of Our Favorite
Older BMW Models

Due to their high build quality, there are still plenty of Pre-2013 BMW models out there for the taking. And potential buyers can use this information to help identify which model may be the best fit as well as how to then make a purchase at the best possible price ... and yes, even at wholesale.

Some years ago, with $59 billion in annual sales, BMW passed Mercedes-Benz to gain the world's #1 spot in luxury car sales. No surprise there.

We've had the opportunity to drive quite a few of them over the years and we all agree: they're really in a class of their own. In our opinion, "the ultimate driving machine" isn't too much of an exageration.

Not that we're trashing Mercedes ... we love them too. But there's just something about the drive and feel of BMWs that makes them stand out. The handling and performance is more consistently closer to a "thrill" than the competition. And while that feeling certainly isn't for everyone, we just can't help but look forward to each spin ... particularly when throwing it into steptronic mode.

The bottom line on BMW is that their goal is to give drivers a special connection to the road, whether driving one of their sedans, coupes, SUVs or sport cars.

Just a few of our favorites (for more information, click the link provided for each):

BMW 3-Series: This is BMW's top seller in the United States and is the standard bearer in the compact luxury sport segment. It's most notable qualities are its combination of abundant power coupled with its fairly amazing driving dynamics. It's also available in a host of configurations.

The firth-generation 3-Series was redesigned for the 2006 model year with still more power and new styling. New models were added as well, including a new premium compact sedan and a new wagon. Also new was BMW's optional iDrive control system. This updated 3-Series was made 1.4 inches longer in wheelbase, 2.2 inches longer in overall length and 3 inches wider than both its sedan and wagon predecessors. This fifth generation 3-Series was produced through the 2013 model year.

The previous fourth generation was manufactured for the 1999 - 2005 model years and it also added additional space and features to its predecessor. Four-door 3-Series sedans made their debut in the 1999 323i and 328i models. Under the hood of the 323i was a 2.5 liter engine while the 328i kept its 2.8 liter. Models from this production run can be found with either the standard 5-speed manual transmission or the optional 5-speed automatic.

BMW 5-Series: The 5-Series sets the standard for premium sport sedans (and in some years, wagons as well) with its precise reflexes and superior road feel. It's also loaded with technology, including (since 2004) an iDrive corrals audio, communication, navigation and climate functions using a central LCD screen and console-mounted control dial.

Prior to a sixth-generation redesign for 2011, the fifth generation was produced for the 2004 through 2010 model years. Of course, this version possessed outstanding driving qualities, but also offered one of the most spacious and accommodating cabins in its segment. And especially so for those with the optional multicontour front seats. For 2006, both 6-cylinder engines were given a power boost via a 3.0-liter that produced 215-horsepower in the 525i and 255 in the 530i. Also in 2006, the top-line sedan, the 550i, received a 360-horsepower 4.8-liter V8, while the all-wheel-drive 5-Series wagon, the 530xi, also made its debut.

The fourth-generation BMW 5-Series was produced during the 1997 - 2003 model years. It's the opinion of many serious BMW enthusiasts that this model run represents the 5-Series' best combination of overall refinement, dynamic road performance capabilities and luxurious furnishings. These vehicles also remain highly sought after due to their strong record for reliability. This has resulted in both good and bad news: while this generation has maintained high resale values, it has also therefore commanded higher purchase prices.

BMW M3: Taking the already athletic 3 Series to another level is the M3. Available as either a coupe or convertible, the M3 has long been a favorite among sports car enthusiasts due to its precision handling and inspiring performance. Just a lot of fun to drive.

The fourth M3 generation was introduced for the 2008 model year and was produced through 3013. Offered in coupe, sedan (discontinued after 2011) and hardtop convertible body styles, there is just a single trim level. Under the hood is a 4.0 liter V8 engine that pumps out an impressive 414 horsepower and 295 pound-feet of torque. This engine is paired with a choice of the standard 6-speed manual transmission or the optional 7-speed auto/manual with paddle shifters.

The earlier M3 generation was manufactured for the 2001 - 2006 model years (there was no 2007 M3) and was available in both convertible and coupe forms, again with only one trim level. Powering these M3s was a 3.2-liter incline six-cylinder engine that produced 333 horsepower and 262 lb-ft of torque. The standard transmission was a 6-speed manual, while some can be found with the optional 6-speed SMG (manual sequential gearbox) that was introduced for 2002.

BMW X5: Following BMW's trademark characteristics, the X5 was built for "on-road" performance and handling ... and that's what you'll get. They knew full well that X5 buyers wouldn't be those looking for off-road rough and tumbling and instead produced an SUV with a classic BMW personality.

The second-generation X5 debuted for 2007 and was produced through 2012. This X5 was 7.4 inches longer than its predecessor in order to accommodate a small (best left for children) third row seat as well as additional cargo space. Also new were run-flat tires and a new double-wishbone front suspension which smoothed out the ride still more. Powering this production run was a choice of either a 260-horsepower incline six-cylinder engine on the X5 3.0si or a 350-horsepower 4.8-liter V8 on the 4.8i for those who wanted the extra gusto.

The BMW X5 made a splashy debut for the 2000 model year. Under the hood was a robust 4.4 liter V8 engine that could take the X5 from a 0 to 60 mph in less than 8 seconds. The 3.0-liter inline six-cylinder was introduced for the 2001 model year and traded off some driving performance in favor of improved fuel efficiency. Used X5 shoppers should also note that 2001 and newer models had some important structural revisions that improved safety for occupants in frontal impacts.

BMW Z4: Whether roadster or coupe, the Z4's distinctive styling and thrilling incline 6-cylinder engine is coupled with the handling, steering and car-to-driver communication you'd expect from a BMW. The result is clearly one of the top used sports car choices available.

The first Z4 generation, produced from 2003 through 2008, was a redesign of the popular BMW Z3 sports car. Equipped with the same robust engines as the Z3, the Z4's design was slightly longer and wider. This resulted in a head-turning design, outstanding performance-biased driving capabilities and loads of available premium features. Like the Z3, it was manufactured in South Carolina and was convertible only, with no hardtop versions available during this run.

Of note, however, was the total redesign for 2009 (and produced through 2016) which combined the coupe and roadster models to offer a retractable hardtop model. The exterior lost some of its angularity in favor of more curves, while the interior was refreshened and gained some space as well. In addition, the previous model's best engine became standard, while the top-of-the-line engine was a new twin-turbo straight-6. Some say this version sacrificed a bit of its ultimate handling for improved comfort, but few are complaining.


Overall, on the downside (if there is one) is that you "get what you pay for". So, this exceptional vehicle quality and outstanding driving experience does indeed come with a higher price tag. But perhaps we can help a bit with this.

Buy at wholesale?

So lastly, there are actually several different ways to buy a used BMW at the lowest price, and even at wholesale.

First of all, here's a lowest price used car buying guide that details a very effective method, one that often beats down prices even to wholesale levels. And somewhat related to this, here's another method that identifies price-distressed cars right on dealer lots. These are vehicles they are so desperate to unload they would welcome your wholesale offer.

In addition, you can also try the public car auctions in your own geographic area. While there can be a lot of junk vehicles at these auctions, there are often absolute gems sprinkled in as well. This article reviews what to expect at open-to-the-public car auctions and how to locate them in your own area.

And for those of you who might be interested in a brand new BMW if the price was crazy good, here's info on exactly how to get the best price on any new car. This works just phenomenally well.



Other Pages Of Possible Interest:

Additional Models Of Possible Interest:


Auto Broker Magic
West Palm Beach, Florida
Site Map | Disclosure
Copyright 2009 - 2021, Josh Rosenberg. All Rights Reserved.