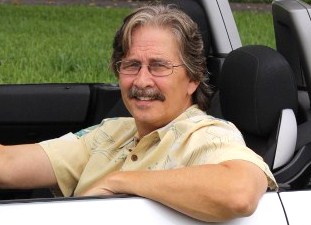 Josh Rosenberg
We don't just talk cars ... we teach how to buy them.

Older Used Mercedes Overview
And Pros And Cons

In today's very high-priced used car market, it may be the right time to look at "older" models that have aged well as a way to save significant dollars. And Mercedes-Benz is clearly one of those brands whose older models can definitely be a viable and more economical option at this time.

And because they are a "luxury" vehicle, many were very well maintained and driven less than average miles. They are out there. And significant savings are there as well for those shoppers open to an older Mercedes.

Potential older Mercedes buyers can use this information to help identify which models may be the best fit as well as how to purchase at the best possible price ... and yes, even at wholesale.

Need it be said that a Mercedes-Benz is a symbol of status, success and achievement? Well, when you think of an automobile known for luxury, comfort, and performance, the Mercedes name is quick to come to mind.

Afterall, a Mercedes-Benz pampers its occupants like few others. They most definitely deserve their premier status. And yet with all their luxury, their sport sedans and coupes are still a lot of fun to drive. In fact, even the older Mercedes lineup of sedans, coupes, SUVs and roadsters is extremely diversified to meet a wide array of needs.

Here's just a few of our favorites you may want to consider:

Mercedes-Benz C-Class: The Mercedes C-Class is an excellent entry-level luxury sport sedan or coupe (coupes were available in 2005 and earlier models). Vehicles such as the Mercedes C230, C280, C300 and C320 offer performance, bells and whistles and high levels of safety features. And AMG versions offer exceptional performance and handling capabilities. These vehicles represent an excellent way to experience the "Mercedes" mystique at affordable prices.

The C-Class's third generation debuted for the 2008 model year and was carried through 2013. This generation is offered in four trim levels: C300 Luxury, C300 Sport, C350 and C63 AMG. Powering both the C300 Luxury and C300 Sport is a 3.0-liter V6 engine that's good for 228 horsepower and 258 pound-feet of torque. The C300 Luxury comes with a 7-speed automatic transmission (optional on the Sport), while the Sport is outfitted with a 6-speed manual.

The earlier C-Class generation was produced for the 2001 through 2007 model years. There were many changes during this production run, however, the most significant took place for 2006. Both the hatchback coupe and wagon were dropped, while the Sport and Luxury models made their debuts with different suspension tunings, transmission choices, wheel sizes, interior features and design elements. The 201-horsepower V6 C230 Sport and 268-horsepower C350 Sport were joined by the C350 Luxury (same engine as the Sport) and 228-horsepower V6 C280 Luxury (Luxury models were also available with 4Matic all-wheel drive).

Overall Pros: Smooth ride, responsive steering, secure handling, excellent build quality, many luxury and safety features.

Overall Cons: Engines not quite as powerful as rivals, cabin is well-made but somewhat bland, not very roomy, no manual C350 version.

Mercedes-Benz CLK-Class: Whether a coupe or cabriolet, the Mercedes CLK offers sportiness, refined road manners and what you'd expect from a Mercedes in terms of luxury. And to differentiate it from their competition, the CLK is offered with the more upscale engines and transmissions from the E-Class.

Its the second-generation CLK, produced for the 2003 to 2009 model years, that can still be found out there (in 2010, Mercedes moved the CLK-Class designation back to the E-Class, as it had been called previously). It debuted initially in three coupe models: the CLK320 with a 215-horsepower 3.2-liter V6, the CLK500 with a 302-horsepower 5.0-liter V8 and the CLK55 AMG with a 362-horsepower 5.4-liter V8. Their convertible equivalents joined the lineup for 2004. Also of note, the CLK500 went to a seven-speed automatic transmission from the previous five-speed in 2005.

In 2006, due to its larger engine, the CLK320 became the CLK350 thanks to a 268-horsepower 3.5-liter V6, while also being upgraded with the seven-speed automatic. In 2007, the CLK500 became the CLK550 with a 382-horsepower 5.4-liter V8, while the CLK55 became the CLK63 AMG with a 475-horsepower 6.2-liter V8 (this model was dropped for 2009).

Overall Pros: Powerful engines, capable yet composed ride, comfortable seating.

Overall Cons: Expensive, some lower-quality interior plastics, some less than intuitive controls.

Mercedes E-Class: The Mercedes E has been providing luxury, elegant style, comfort and performance for decades. It's really a Mercedes "classic" with impecable build quality and leading edge technology and safety features, whether as a sedan or wagon. The Mercedes E320 and E350 are V6 powered and have very respectable performance ... as well as respectable fuel economy. The Mercedes E430, E500 and E550 are V8 powered and are noted for their over-the-top driving dynamics.

The fourth-generation E-Class was introduced for the 2010 model year and produced through 2016. And new with this generation was a coupe available in E350 and E550 trims.

This generation got a fairly significant styling refresh replacing the circular quad headlights with a sharper, more angular look. And very unusually, prices on the 2010 models were actually reduced (likely due to the financial crisis), despite the addition of new features such as a seven-speed automatic transmission, Bluetooth, a standard eight-speaker stereo system, auto-dimming mirrors, and the COMAND electronic interface system.

The E-Class's third-generation was produced for the 2003 to 2009 model years. Initially, models consisted of the 221-horsepower V6 E320 sedan, the 302-horsepower V8 E500 sedan and the E320 wagon (same engine as the sedan) which was carried over from the previous generation. The 469-horsepower supercharged V8 E55 AMG came later in the same year.

The third-generation wagon made its debut for 2004 and can be found in both E320 and E500 forms. These E-Class sedans and wagons can also be found with optional 4Matic all-wheel drive (it was standard on the E500 wagon until it was discontinued following the 2006 model). In 2005, the E55 AMG wagon was added, while in 2007, the AMG model got a larger V8 engine (507-horsepower, 0 - 60 mph in 4.3 seconds) and were renamed the E63 AMG.

This generation of E-Class received high praise for its elegant design, sumptuous cabin and confident road manners.

Overall Pros: Refined interior and exterior designs, excellent combination of ride quality and handling, powerful yet fairly fuel-efficient engines, all-wheel drive availability.

Overall Cons: Pricier than rivals, some confusing controls, not quite as athletic as its main competitor: the BMW 5-Series.

Mercedes-Benz M-Class: The Mercedes ML is exactly what you'd expect in an SUV made by Mercedes-Benz. You can count on style, comfort, luxury, performance and safety.

The second-generation ML was produced from 2006 to 2011. These replaced the original model which had some subpar reliability and build quality issues. So, we really recommend 2006 and newer M-Class models.

These second-generation MLs exude a solid-build feel and provide an outanding ride quality. Inside, the cabin materials are of high grade, while there's also generous passenger room and pampering multicontour seats.

There are two models: while the ML350 is powered by a very competent 268-hp, 3.5-liter V-6, the ML500 comes with a pretty amped up 302-hp, 5.0-liter 24-valve V-8, capable of accelerating from 0 to 60 mph in seven seconds. Both are paired with a seven-speed automatic transmission.

Standard features for the ML350 include four-wheel-drive, 17-inch alloy wheels, automatic climate control, power-adjustable front seats and a four-speaker CD stereo. The ML500 comes with 18-inch wheels, speed-sensitive steering, Multi-Contour seats with heaters, multizone climate control, a leather interior, walnut trim, tinted windows and some additional chrome detailing.

The third-generation ML was produced from 2012 to 2015, when it was replaced by the GLE. In addition to upgraded engines, new features included an updated 7G-Tronic Plus seven-speed automatic transmission for better gas mileage, an active lane departure warning system, adjustable-height air suspension and optional adaptive cruise control.

It's generally felt that this version checked all the boxes: More powerful, more capable and a nicer cabin.

Overall Pros: Lots of engine choices, capable handling, comfortable five-passenger accommodations, high-quality interior, sophisticated safety, communications and entertainment features.

Overall Cons: Expensive for its segment, regular V6 lacks a bit of low-end torque in earlier models, no third-row option.

Mercedes-Benz SLK-Class: With its dramatic design and impressive handling, the SLK is an inexpensive Roadster ... by Mercedes standards, that is. This is really the model that popularized the hardtop retractable roof, as opposed to its competitors softtop convertibles. For style and luxury in a convertible, this is definitely worth a serious look.

Prior to 2012's redesign, the second-generation SLK was produced for the 2005 to 2011 model years. Initially it came in SLK350 and SLK55 AMG models. The SLK350 was equipped with a 268-horsepower V6 and either a standard six-speed manual transmission or a seven-speed automatic. Powering the SLK55 AMG (discontinued after 2010) is a robust 355-horsepower 5.4-liter V8 that's paired only with the seven-speed automatic.

The original, first-generation SLK was introduced for the 1998 model year to counter BMW's Z3 and Porsche's Boxster in the high-end small roadster market. It significantly upped the ante with its retractable hardtop roof which not only provided a quieter ride, but also solved the security issues faced by its softtop rivals. And it all could be done in a matter of seconds with the push of a button as opposed to getting out of the car.

Overall Pros: Strong engines, athletic handling, sleek looks, retractable hardtop.

Overall Cons: Expensive, blind spots when the top is up, steering a little less communicative than some competitors.

There's other Benz models we like as well, but I think you get the point ... there's no doubt that a Mercedes makes an excellent choice as a used vehicle purchase.

But unfortunately, there's a certain "price tag" that comes with one as well, and deservingly so. But perhaps we can be of help with this.

Buy at wholesale?

So lastly, there are actually several different ways to buy an older Mercedes at the lowest price, and even at wholesale.

First of all, here's a lowest price used car buying guide that details a very effective method, one that often beats down prices even to wholesale levels. And somewhat related to this, here's another method that identifies price-distressed cars right on dealer lots. These are vehicles they are so desperate to unload they would welcome your wholesale offer.

In addition, you can also try the public car auctions in your own geographic area. While there can be a lot of junk vehicles at these auctions, there are often absolute gems sprinkled in as well. This article reviews what to expect at open-to-the-public car auctions and how to locate them in your own area.

And for those of you who might be interested in a brand new Mercedes if the price was crazy good, here's info on exactly how to get the best price on any new car. This works just phenomenally well.



Other Older Models Of Possible Interest:

Additional Older Models Of Possible Interest:


Auto Broker Magic
West Palm Beach, Florida
Site Map | Disclosure
Copyright 2010 - 2021, Josh Rosenberg. All Rights Reserved.