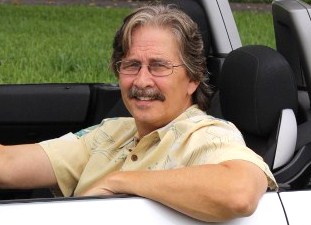 Josh Rosenberg
We don't just talk cars ... we teach how to buy them.

Pros And Cons Of Some Of Our Favorite
Older Honda Models

Hondas have been widely acclaimed for their proven superior build quality. This makes them very viable and economical candidates for used car purchases often for many more years than most competitors.

Potential older used Honda buyers can use the information below to help identify which older models may be the best fit as well as how to then purchase the vehicle at the best possible price ... and yes, even at wholesale.

When selecting a used car, it's likely you're looking for high quality, reliability, performance, comfort, safety, fuel efficiency and resale value. Well, we think Honda tops the list, even over its arch rival Toyota (which we also highly recommend).

And would you like to save some significant cash when buying one? We believe we can show you several ways to pay at, near, and even below wholesale prices for a used Honda ... as well as a fool-proof strategy for getting the best price when buying a new one.

And we just happen to love Hondas as a used car purchase. They just plain make sense because of their quality and durability, and they maintain their resale values during ownership because of this.

Here's just some of our favorites you may want to consider (for more information, click the link provided for each):

Honda Accord: Few vehicles have earned the type of acclaim the Accord can boast over the last three decades. And its secret is simple: it's comfortable, roomy, easy to drive, fuel efficient, durable and emphasizes safety. The truth is, it's what most people are looking for in a car, whether coupe or sedan.

The eighth-generation Accord was produced beginning in 2008 through the 2012 model year. Compared to its predecessor, this generation was slightly larger in size and its engine power was also increased ... but without actually reducing its fuel economy. These Accords have been produced in both midsize coupe and sedan body styles and with a number of model variations to meet different buyer needs.

The base engine on these models is a 2.4-liter four-cylinder that generates 177 horsepower. There's also an enhanced version of this engine available on the EX model that produces 190 horsepower. And for those looking for more power, the 3.5 liter V6 pumps out a still more robust 271 horses.

The seventh-generation, produced for 2003 - 2007, can still readily be found in the used market. They were equipped with either a 2.4 liter 160 horsepower incline-4 engine or a 3.0 liter 240-horsepower V6. They can also be found with either a 5-speed manual transmission or 5-speed automatic, while a 6-speed manual was available on the V6 EX coupe.

Overall Pros: High resale values, spacious passenger room, higher-quality interior, fairly responsive steering, sporty coupe available.

Overall Cons: Above average interior road and wind noise, not everyone finds the seats comfortable, too many center stack buttons.

Honda Civic: The Civic has simply been one of the most popular vehicles ever sold in the U.S. since debuting in 1972. It is a full efficient, solidly built vehicle that has set the standard for reliability in a compact car. It's simply a "can't miss" choice.

Very good choices can be found in both its seventh and eighth generations. The eighth-generation was produced in the 2006 model year through the 2011 model. It includes base DX, LX, EX, EX-L and Si models. There's also additional DX Value Package, LX-S, Hybrid and GX sedan models. All models feature a wide range of safety features, including antilock brakes (ABS), front-seat side airbags and full-length side curtain airbags. The base DX model, however, is fairly sparse when it comes to features, so those looking for more typical features such as air-conditioning and power accessories will need to look at some of the higher trims.

The previous seventh-generation Civic was produced for the 2001-2005 model years. Available body styles consisted of coupe, sedan and 2-door hatchback. The available models were those typically offered by Honda: DX, LX and EX, as well as a number of specialty trims such as the VP, HX, SE and Hybrid.

Overall Pros: Capable yet fuel-efficient engines, attractive and roomy cabin, solid crash test ratings, sedan or coupe availability.

Overall Cons: Some find combination of digital and analog gauges odd, in newer models Bluetooth and stability control are only available on upper trims, slow Hybrid and GX acceleration.

Honda CR-V: One of the early entries into the compact SUV market, the CR-V has been immensely popular due to its 4-cylinder engine, carlike drive and handling, and competitive pricing. An excellent choice for on-road drivability and practicality.

Honda redesigned the CR-V for 2007 and produced it through the 2011 model year, adding a significantly revised new look, while maintaining the four-cylinder engine and 5-passenger seating. This CR-V reduced 3 inches of length from the 2002-06 generation, but still kept the wheelbase and interior size unchanged. To improve driving performance, it was also designed with a lower center of gravity and a wider track width. In addition, the previously externally-mounted spare tire was concealed while the gearshift lever was moved from the steering column to the central panel.

The previous generation debuted for the 2002 model year and was produced through 2006. Additional interior space was added, engine power got a boost and there were some styling updates. Cabin width was expanded by 3.6 inches, rear leg room grew 2.7 inches and an additional 5 cubic feet of cargo room was added. Also new was a 2.4 liter four-cylinder engine that increased production to 160 horsepower from the previous 146 produced in the earlier 2.0-liter. Standard features now included power windows, power door locks, cruise control, a cassette/CD audio system, a tilt steering wheel and a height-adjustable driver's seat.

Overall Pros: Nimble handling, comfortable ride, fuel efficient, nice interior, versatile storage area, high crash test ratings.

Overall Cons: Engine lacks power in uphill situations, above average interior road and wind noise, no manual or auto/manual transmission.

Honda Fit: The introduction of the Honda Fit to the United States with the 2007 model had remarkably good timing. Gas prices were rising and a "Honda" (good quality) at a reasonable price with good gas mileage seemed to be just what the Doctor ordered. In fact, as gas prices have continued to rise, the Fit has shined brighter and brighter.

The first-generation were produced for the 2007 and 2008 model years. Models consisted of Base and Sport versions, both equipped with a 109 horsepower, 1.5 liter four-cylinder engine. Fuel economy for the base Fit is an impressive 28 mpg city and 35 mpg on the highway for the manual, and 27 and 35, respectively, for the automatic. Gas mileage for the Sport model comes in at 27 mpg city and 34 mpg highway.

Entering its second-generation for 2009, and produced through the 2014 model year, this Fit was made 4.2 inches longer and also received a suspension update for improved handling. In addition, body rigidity was enhanced for improved crash safety. The extra length was good news for rear passengers who also benefit with rear seats that can now conveniently fold down without removing the headrests. Also added was a telescoping steering wheel and optional navigation and stability control.

Overall Pros: Fuel efficient, agile handling, versatile cabin, surprising passenger room, relatively affordable price.

Overall Cons: Noisy cabin on the highway, lack of power on the base automatic model.

Honda Odyssey: In our opinion, the Odyssey is simply the #1 minivan in the marketplace. Its combination of performance, family friendly features, driving dynamics and reliability is a standard bearer in the segment.

Particularly attractive in the older used market is its third-generation, produced from 2005 through the 2010 model year, and consisting of four trims: LX, EX, EX-L and Touring. There were only minor changes during this production run, including a slight exterior design update and new convenience features in 2008, including a power liftgate becoming standard for the EX-L. In addition, in 2009 integrated Bluetooth became part of the optional navigation system.

The second-generation Odyssey was produced for the 1999 - 2004 model years. Used Honda Odyssey shoppers should note that these models had a four-speed automatic transmission through 2001 (increasing to a five-speed automatic in 2002). It was this Odyssey that added the dual-sliding rear doors (replacing the previous swinging doors), while still featuring the innovative fold-flat third-row seat which debuted in the original Odyssey.

Overall Pros: Capable handling for a minivan, top crash test scores, versatile flat-folding rear seat, available eight-passenger models.

Overall Cons: Above average interior road and wind noise, not as smooth driving as some rivals.

Honda Ridgeline: Introduced in 2006, the Ridgeline pickup made a great deal of headway among those not needing a lot of off-road "rough and tumble" in a truck (which is most of us). The Ridgeline offers the passenger space of an SUV, the usefulness of a truck, a comfortable car-like ride and all-wheel-drive.

This first-generation Ridgeline was produced through the 2014 model year and featured many unique characteristics not usually found in a pickup. These included a unibody chassis rather than the usual body on frame and rear independent suspension as opposed to the normal solid-axle. In addition, the use of an independent suspension created enough space for adding a trunk, making the Ridgeline the first truck to have one.

Four models were offered: The RT is the basic trim. The RTX adds a different grille, gray alloy wheels, and colored door handles. The RTS is a sportier model with silver alloy wheels, upgraded upholstery, a 6-disc CD changer, a subwoofer and front and rear-zone climate control, while the RTL model comes with leather upholstery, a moonroof, navigation, heated seats and XM radio.

Overall Pros: Fairly nimble handling for a truck, functional interior, versatile cargo storage system, solid safety scores.

Overall Cons: Uncomfortable rear seat, unimpressive gas mileage, limited off-road ability.

Honda S2000: The S2000 is all "sports car" to be sure. Actually, having driven several of them, I find them closer to a "race car". This 6-speed is tremendously capable and is a lot of fun for serious driving enthusiasts. Discontinued after 2009, we'll just have to see if they become highly collectable over the years. I'm betting "yes".

With its debut in 2000, and made through 2009, the Honda S2000's 2.0-liter inline-4 managed to produce more horsepower per liter than any other naturally aspirated engine. Used S2000 shoppers should note that in 2002, the short-throw shifter was smoothed out, the stereo system was upgraded and a glass rear window with a defogger was added. 2002 also saw some minor trim additions, including chrome taillight rings, a new shift knob and some interior silver trim accents. Also introduced in 2002 was the optional aluminum hardtop.

Also of note, for the 2009 model year, the S2000's last, two models were produced: the standard model and the racetrack-performance-oriented CR (Club Racer). Under the hood of both was an athletic 2.2-liter inline-4 with an 8,200-rpm redline paired with a short-throw 6-speed manual transmission.

The standard model came with leather upholstery, lightweight 17-inch wheels, HID headlights, air conditioning, a power-top (with a glass rear window and defroster), keyless entry, stability control and an 8-speaker CD audio system. Some of these can also be found with the optional aluminum hardtop. The S2000 CR lightened its weight by dropping the air conditioning, the stereo and the power top, and added track-oriented suspension settings, aerodynamic body revisions, a more rigid structure and a lightweight removable hardtop.

Overall Pros: Dynamic handling abilities, impressive high-rpm power delivery, lots of performance for the dollar.

Overall Cons: Lacks some modern features, a little short on low-end torque, fairly loud engine at high rpm.

Overall, it is also a fact that no matter which above model you prefer, Honda's strong reputation for dependability and reliability comes with a bit of a premium price as compared with many of its rivals. With this in mind, here's:


How To Buy An Older Honda
At The Best Price:

There are actually several different ways to buy an older used Honda at the lowest price, and even at wholesale. You can click on the links to each of the following methods to get the specific instructions.

First of all, here's a Lowest Price Used Car Buying Guide that details a super effective method, one that often beats down prices even to wholesale levels. And somewhat related to this, here's another excellent method that identifies Price-Distressed Cars Right On Dealer Lots. These are vehicles they are so desperate to unload they would welcome your wholesale offer.

In addition, you can also try the Public Car Auctions in your own geographic area. While there can be a lot of junk vehicles at these auctions, there are often absolute gems sprinkled in as well. This article reviews what to expect at open-to-the-public car auctions and how to locate them in your own area.

Also ... for those of you who might be interested in a brand new Honda, if the price was crazy good, here's info on exactly How To Get The Best Price On A New Honda. This works just phenomenally well.



Other Pages Of Possible Interest:

Additional Models Of Possible Interest:


Auto Broker Magic
West Palm Beach, Florida
Site Map | Disclosure
Copyright 2009 - 2021, Josh Rosenberg. All Rights Reserved.