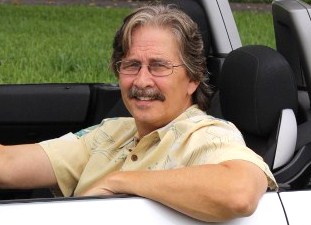 Josh Rosenberg
We don't just talk cars ... we teach how to buy them.

Older Pre-2013 BMW X5 Overview And
Lowest Price Buying Advice

Potential older model BMW X5 buyers can use this information to help identify which one may be the best fit as well as how to then purchase the vehicle at the best possible price ... and yes, even at wholesale.

BMW figured out that the vast majority of SUV owners really don't use their vehicles for off-road driving. So, in developing the X5, they designed it to clearly enhance the on-road driving experience. The result is a luxury compact SUV with superb on-road performance and handling ... and a big hit with American drivers.

Redesigned for the 2007 model year and produced through the 2012 model, the X5 added 7.4 inches to accomodate a third row seat (it's small, however, too small for adults) and extra cargo room. Also added was a new double-wishbone front suspension to further smooth out the ride. And all X5's now come with run-flat tires.

This generation (its second) X5 is powered by either a 260 horsepower incline six-cylinder engine (available on the X5 3.0si) or a 350 horsepower 4.8 liter V8 (available on the X5 4.8i) for those who want the added vroooom.

Typical standard features on the six-cylinder include vinyl "leatherette" upholstery, 10-way power front seats, full power accessories, a panoramic sunroof, a power tilt-and-telescoping steering wheel, cruise control, 18-inch wheels, dual-zone climate control, driver memory settings, adaptive xenon headlights, traction and stability control, a rollover sensor, the iDrive electronics interface and a 12-speaker audio system with two subwoofers, a CD player and an auxiliary audio jack. The V8 version is almost identically equipped but also comes with leather upholstery.

Used models can also be found with all sorts of optional features, including the Premium Package which adds leather upholstery (in the 3.0si), Bluetooth, an auto-dimming rearview mirror and power lumbar support. Those with the Sport Package have 19-inch wheels, a sport steering wheel, adjustable front seat thigh support, electronic dampening control and active roll stabilization, while the Technology Package added navigation, a rearview camera and front and rear parking assist.

Other optional features to be found in used models include a power liftgate, a rear entertainment system, upgraded multi-contouring power front seats with ventilation, HD radio, satellite raio, an iPod adapter, a head-up display, a third-row seat and BMW's active steering system.

For the 2009 model year, the models were renamed the X5 xDrive 30i, the X5 xDrive48i and the turbodiesel xDrive35d (xDrive refers to the standard all-wheel-drive system). The three engine choices consist of a 260 horsepower inline six-cylinder on the X5 xDrive35i, a 350 horsepower 4.8 liter V8 on the X5 xDrive48i and a turbocharged diesel engine that delivers 265 horsepower and 425 pound-feet of torque on the X5 xDrive35d.

The interior furnishings are outstanding. As you would expect from BMW, the materials are of excellent quality, all the luxury features are available and the craftmanship is superb.

Pre-redesign models include the 3.0i, the 4.4i, the 4.6is and the 4.8is. These multiple available engine sizes add some nice flexibility for those shopping for a used X5.

The BMW X5 made its first-generation debut for the 2000 model year (produced through 2006) and was powered by a 4.4 liter V8 engine that could move the X5 from a standstill to 60 mph in less than 8 seconds. These X5s had a five-passenger capacity. The more significant changes used X5 buyers should be aware of during this generation include:

In 2001, a 3.0 liter inline six-cylinder engine was also made available to provide better fuel economy while still offering adequate overall performance. It should also be noted to early used BMW X5 buyers that all those that were manufactured after June 2000 (beginning with the 2001 model) also received structural changes that improved occupant protection in frontal crashes.

The 2002 model year saw the debut of the high-performance BMW X5 4.6is which was powered by a 4.6 liter V8 that pumped out 340 horsepower and 350 pound-feet of torque. In addition, this year saw the midlevel X5 4.4i get an 8 horsepower boost as well as a new stability control system that enhanced trailer towing. It's also the year that a CD player became standard.

In 2004, the X5 was refreshed with a new front fascia, corona ringed headlamps, new foglamps and optional adaptive headlights were made available. BMW's new and more capable all-wheel-drive system, xDrive, was also introduced for the 2004 model year and could transfer a full 100% of engine torque to a single wheel.

Another significant change for 2004 was the dropping of the X5 4.6is in favor of the new high-performance 4.8is 355 horsepower model. In addition, BMW's 2002 7-Series V8 engine was used in the midlevel X5 4.4i for an increase to 325 horsepower.

Overall Pros: Powerful engines, agile road manners, gorgeous cabin, long feature list.

Overall Cons: Some firmness in the ride, small third-row in 2007 and new models, complicated iDrive system.

Overall, noted for its comfortable carlike drive, superior safety rating, excellent performance and handling, and strong resale values, we believe the X5 makes an excellent choice as a used luxury SUV.


How To Buy At The Best Price

There are actually several different ways to buy a pre-owned X5 at the lowest price, and even at wholesale. You can click on the links to each of the following methods to get the specific instructions.

First of all, here's a Lowest Price Used Car Buying Guide that details a super effective method, one that often beats down prices even to wholesale levels. And somewhat related to this, here's another excellent method that identifies Price-Distressed Cars Right On Dealer Lots. These are vehicles they are so desperate to unload they would welcome your wholesale offer.

In addition, you can also try the Public Car Auctions in your own geographic area. While there can be a lot of junk vehicles at these auctions, there are often absolute gems sprinkled in as well. This article reviews what to expect at open-to-the-public car auctions and how to locate them in your own area.

Also ... for those of you who might be interested in a brand new BMW X5, if the price was crazy good, here's info on exactly How To Get The Best Price On A New X5. This works just phenomenally well.



Other Pages Of Possible Interest:

Additional Models Of Possible Interest:



Auto Broker Magic
West Palm Beach, Florida
Site Map | Disclosure
© copyright 2009 - 2021, Josh Rosenberg. All Rights Reserved.