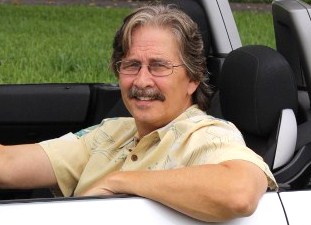 Josh Rosenberg
We don't just talk cars ... we teach how to buy them.

Toyota Yaris Overview And How To
Buy At The Best Price

In today's extremely overpriced used car market, many shoppers are now looking for "older" models that have aged well as a way to save significant dollars. The Toyota Yaris is one of these models, making them a viable and definitely more economical option at this time.

We're specifically referring to the 2nd and 3rd generation Yaris models, those produced from 2007 through the 2018 model when they were discontinued in the United States. And well below average annual mileage candidates can still be found out there.

Replacing the somewhat bland and undistiquished Toyota Echo, the Yaris was a better vehicle in about every way. And for those possibly interested in buying a Yaris, here's a general overview of the vehicle:

Introduced to America in 2007 (this version was produced through the 2011 model year), it wasn't actually the Yaris' first rodeo. In fact, it was already in its second generation and had been Toyota's top-seller in Europe for some years, and for good reason.

You see, its EPA gas mileage is excellent, getting 35 mpg on the highway and 29 mpg in the city ... among the best at the time and still very respectable today. And I know several owners who've reported long trips coming in in the low to mid 40's.

The Toyota Yaris is a subcompact that can be found as a three-door hatchback, a five-door hatchback or a four-door sedan. The sedan is actually 20 inches longer than the hatchback (and with a longer wheelbase), which translates into more legroom for rear passengers in the sedan. Used hatchbacks, however, can be found with a very versatile optional adjustable rear seat that can move backwards and forewards.

Powering the front-wheel drive Toyota Yaris is a competent 1.5-liter four-cylinder engine that produces 106 horsepower. It's mated with either a standard 5-speed manual transmission or an optional 4-speed automatic.

The driving experience is comfortable and adequate ... nothing fancy. Overall, it's not particularly "sporty" or "fun". It just gets the job done with ample pull for merging and highway passing. The steering is light and easy and the turning radius is tight, so it's easy to maneuver. That said, however, the Yaris S, particularly in hatchback form, can be surprisingly peppy.

There's not a long list of standard features, but then again, the Yaris isn't trying to be a luxury vehicle. Standard equipment is fairly sparse, including air conditioning, intermittent windshield wipers, 4-way adjustable front seats and a tilt steering wheel (antilock brakes and side curtain airbags also became standard for 2009, but can be found as an optional feature on some earlier used models).

The better-equipped S model comes with larger wheels with ground-effects styling, a rear window defroster, a 60/40-split-folding rear seat and a CD/MP3 player.

Most of these features can also be found on some Yaris hatchback and sedan base models that had been outfitted with them as options. Other optional features that can often be found include power windows, power locks, keyless entry, cruise control, alloy wheels, foglamps, a rear spoiler and an iPod interface. So, some very well-equpped used Yaris models are indeed available in the second-hand market.

Toyota Yaris shoppers should also note that the three-door hatchback S model was introduced for the 2008 model year, while the five-door hatchback made its debut for 2009. Other significant changes during this production run were minimal, however, the 2010 model year saw stability control become a standard feature on all models, while the S trim was dropped and replaced with an optional Sport package.

The third Yaris generation made its debut with a full redesign for the 2012 Model year and was produced through 2018. This version is 2.9 inches longer than its predecessor which increased the vehicle's cargo capacity. Other changes include an adjusted suspension tuning for improved handling, some new safety and convenience features, as well as some external styling revisions. And the cabin's previous controversial center-mounted gauges have been realigned in a more traditional layout.

The sedan version was also discontined, so this Yaris version is available as a two- or four-door hatchback and in base L and uplevel LE models. There's also a sportier SE model that's available in four-door form only.

Highlights of the L model's standard features include air-conditioning, a trip computer, power door locks, four-way-adjustable front seats and a stereo system with satellite radio, a CD player and a USB audio interface. Opting for an LE adds an upgraded audio system, power windows, Bluetooth, a 6-way-adjustable driver seat, remote keyless entry and a 60/40-split fold-down rear seat, while the SE comes with a sport-tuned suspension, four-wheel disc brakes, 16-inch alloy wheels, foglights, upgraded cloth upholstery, a leather-trimmed steering wheel and a unique front grille.

Once again powering this newer Yaris is a 1.5-liter four-cylinder engine that produces 106 horsepower and 103 pound-feet of torque. It's paired with either a standard 5-speed manual transmission or an optional 4-speed automatic. It's fuel economy remains very good, but has fallen behind several competitors who have upgraded their transmissions to five or six speeds.

That said, the four-speed is quite capable of getting the most out of this engine, producing competent performance around town or merging onto highways. Its overall handling is quite respectable and its surprisingly good grip inspires confidence on those back curvy roads.

All in all, we think a lower mileage Yaris can still make a solid compact car choice due to its high build quality, excellent gas mileage and affordable pricing. And we can suggest a number of ways to help you save when buying one.

How To Get The Best Price

There are actually several different ways to buy a used Yaris at the lowest price, and even at wholesale. You can click on the links to each of the following methods to get the specific instructions.

First of all, here's a Lowest Price Used Car Buying Guide that details a super effective method, one that often beats down prices even to wholesale levels. And somewhat related to this, here's another excellent method that identifies Price-Distressed Cars Right On Dealer Lots. These are vehicles they are so desperate to unload they would welcome your wholesale offer.

In addition, you can also try the Public Car Auctions in your own geographic area. While there can be a lot of junk vehicles at these auctions, there are often absolute gems sprinkled in as well. This article reviews what to expect at open-to-the-public car auctions and how to locate them your own area.

Also ... for those of you who might be interested in a brand new Toyota, if the price was crazy good, here's info on exactly How To Get The Best Price On A New Car. This works just phenomenally well.



Other Pages Of Possible Interest:
Additional Models Of Possible Interest:


Auto Broker Magic
West Palm Beach, Florida
Site Map | Disclosure
© copyright 2015 - 2022, Josh Rosenberg. All Rights Reserved.