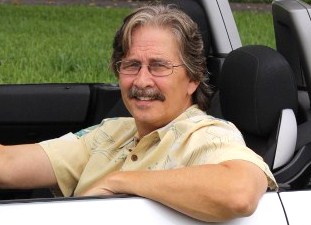 Josh Rosenberg
We don't just talk cars ... we teach how to buy them.

Pre-2015 Honda Ridgeline Overview
And How To Buy At The Best Price

Trucks are great utility vehicles, offering both safe travel and usefulness as a tool. Unfortunately, these capabilities often come with some sacrifice of driving performance and comfort. Enter the Honda Ridgeline.

The Ridgeline is an excellent combination of a car and a truck for those looking for the best of both worlds. It has all the functionalities of a truck, but includes a comfort designed interior and the agility and handling of a car. And because they were built with high quality, older models remain a very viable and economical used vehicle option for many, many years.

In 2006, Honda released it's first pickup truck (this first-generation version was produced through the 2014 model year) and its entry included many unique aspects not usually seen in the pickup market, such as a unibody chassis and four-wheel independent suspension (smoother ride, more nimble handling) instead of the usual body on frame, solid-axle and rear independent suspension.

The use of an independent suspension created some space for the designers to include a trunk, making the Ridgeline the first truck to have one. In fact, the Ridgeline's trunk is hidden in the cargo bed and can even be used as an ice chest. They all also come with a dent-proof bedliner, a power-sliding rear window and a trailer hitch.

The bed of the truck has a steel reinforced floor, covered in dent resistant sturdy plastic, and has the trunk at the end. The bed also has 6 tie down cleats which can hold around three hundred and fifty pounds each.

In addition, the tailgate of the Ridgeline is another exhibit of the ingenuity of the truck's creators. It's dual-hinged and can either be opened downward or swung sideways like a door.

The soul of the truck is a very respectable V-6 engine with 255 horsepower and mated with a five speed automatic transmission. The Ridgeline also comes with VTM-4 all-wheel-drive. This system activates the rear tires when the front wheels lose their grip.

Standard features on the Ridgeline include antilock brakes, a four-wheel-drive locking mechanism, 17-inch wheels, front torso airbags (deploy in case of a roll-over or side impact), head leveled side airbags and curtains protecting both seating rows, and Vehicle Stability Assist, which can be switched off for any off-road usage.

There are also 4 different trims for the Ridgeline: The RT is the basic trim. The RTX includes a different grille, gray alloy wheels and colored handles. The RTS is a more sporty trim, coming with a different upholstery in the interior, a subwoofer, a six-disc CD changer, silver alloy wheels, and a rear and front-zone climate system. Finally, the RTL model comes with a leather interior, heated seats, a moonroof, XM radio and a navigation system.

Ridgelines can seat 5 people and the rear seat can fold up, allowing more cargo space. In addition, the Ridgeline has the best rollover resistance rating of any pickup tested by the National Highway Traffic Safety Administration.

Production Run Changes:

The Ridgeline debuted with RT, RTS and RTL models. For 2007, a new chrome-trim RTX was added to the lineup. Annual changes were minor until 2009 when there was both an interior and exterior design refresh, while the RTX was discontinued. And aside from adding a Sport model and a revised grille for 2012, the Ridgeline was been largely unchanged through this production run.

Good Qualities:

Overall pluses for the Ridgeline include its quite respectable road performance in all but the most difficult tasks, while its highway cruising is impressively smooth and quiet. It's really a great vehicle for long trips when cargo is involved. In addition, its cabin provides car-like comfort, there's plenty of interior storage nooks, and its layout and features are user-friendly, making it an appropriate family vehicle as well. What's more, its Honda lineage speaks volumes for its long term reliability and dependability prospects.

Weaknesses:

Before buying, however, prospective buyers should also weigh its negatives as well, including that it's really not intended for off-road excursions. Without a low-range gear and having a lightweight suspension and a tendency to bottom out, it's less suitable on challenging trails. It's more about all-weather ability as opposed to all-terrain ability. And though the V6 engine provides adequate acceleration, it doesn't have the overall power and towing capacity as the V6 powertrains in traditional truck rivals. Fuel economy is also unimpressive, coming in at an EPA-estimated 15 mpg city and 20 mpg on the highway.


How To Get The Best Price

There are actually several different ways to buy an older Ridgeline at the lowest price, and even at wholesale. You can click on the links to each of the following methods to get the specific instructions.

First of all, here's a Lowest Price Used Car Buying Guide that details a super effective method, one that often beats down prices even to wholesale levels. And somewhat related to this, here's another excellent method that identifies Price-Distressed Cars Right On Dealer Lots. These are vehicles they are so desperate to unload they would welcome your wholesale offer.

In addition, you can also try the Public Car Auctions in your own geographic area. While there can be a lot of junk vehicles at these auctions, there are often absolute gems sprinkled in as well. This article reviews what to expect at open-to-the-public car auctions and how to locate them in your own area.

Also ... for those of you who might be interested in a brand new Ridgeline, if the price was crazy good, here's info on exactly How To Get The Best Price On A New Ridgeline. This works just phenomenally well.



Other Pages Of Possible Interest:
Additional Models Of Possible Interest:


Auto Broker Magic
West Palm Beach, Florida
Site Map | Disclosure
© copyright 2009 - 2021, Josh Rosenberg. All Rights Reserved.