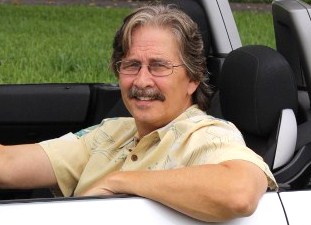 Josh Rosenberg
We don't just talk cars ... we teach how to buy them.

Older Nissan Model Overviews And How
To Buy At The Best Prices

In today's very high-priced used car market, many shoppers are now looking for "older" models that have aged well as a way to save significant dollars. And an older Nissan can certainly fit the bill, literally, as a viable and more economical option. Not only that but well below average annual mileage candidates can still be found out there.

After struggling somewhat in the 1990's, Nissan successfully turned the corner in the new century and has earned the reputation as an automaker with a strong emphasis on quality and reliability.

Going from "good" to "one of the best" began with a very well-received redesign of both the Sentra and Altima in the early 2000's. And newer models, such as the Titan and Armada, were also highly praised. Today, Nissan is known for producing vehicles that can compete with the very best for reliability, quality and performance.

The company offers a wide range of vehicles including sport coupes, family sedans, minivans, trucks and SUVs: the Nissan 350Z, Altima, Altima Hybrid, Armada, Frontier, Maxima, Murano, Pathfinder, Quest, Sentra, Titan, Versa and Xterra.

Some of our favorites include (click on the link for additional information):

Nissan 350Z: Produced for the 2003 - 2008 model years, this 370Z predecessor offers a lot of style, features and performance for the dollar. It's quick out of the blocks, the steering and handling are precise and the braking is excellent. And of course, there's the absolutely head-turning design. Available as either a coupe or soft-top convertible roadster, it's even reasonably fuel-efficient and comes with a 6-speed manual transmission or a 5-speed automatic.

Initially, there was only a coupe, while the roadster made its debut for 2004. The coupe came in base, Enthusiast, Performance, Touring and Track versions (Track models came with lightweight wheels and Brembo brakes). Available trims for the roadster include the Enthusiast and the Touring. Many buyers seem to be drawn to the Touring model, perhaps because in terms of luxury features, the Touring includes the leather seats and navigation as an option.

All models are equipped with a 3.8 liter V6 engine with rear-wheel drive. This provides plenty of power yet fuel economy is still reasonable (20 to 26 mpg, plus an impressive 20 gallon capacity). A used Nissan 350Z can also be found with either a 6-speed manual or 5-speed automatic transmission (however, the Track model is manual only). The 6-speed manual coupe, for example, does 0 to 60 mph in less than 6 seconds.

Overall Pros: Strong and capable V6 engine, athletic handling, low-priced for the performance, sharp looks.

Overall Cons: Poor rear visibility, steering wheel doesn't telescope, some lower-quality cabin materials, small luggage space.

Nissan Altima: Competing against some of the finest family sedans ever made (the Honda Accord and Toyota Camry), the Altima has certainly faired very well. This is a comfortable 5-passenger sedan known for its graceful design, strong handling and performance and solid build quality.

The fourth Altima generation debuted for 2007 and was produced through the 2012 model. It's available in both sedan and coupe body styles with three trims: 2.5, 2.5 S and 3.5 SR. Powering the 2.5 models is a 2.5-liter four-cylinder engine with an output of 175 horsepower. The sedan comes with a continuously variable transmission (CVT), while the coupe can be found with either the CVT or a 6-speed manual transmission. Under the hood of the 3.5 SR is a 3.5-liter V6 that pumps out a robust 270 horsepower, paired with the same transmission choices as the 2.5.

The previous Altima generation (the third) was produced for the 2002 - 2006 model years and is quite similar to the current version. When compared to its predecessor, however, it added about 6 inches in length, a stronger body and a new suspension. It was also one of the most powerful family sedans at the time, equipped with either a 175-horsepower 2.5-liter four-cylinder engine or a 240-horsepower 3.5-liter V6 and was coupled with either a 5-speed automatic or 5-speed manual transmission.

Overall Pros: Powerful V6 engine, excellent handling, spacious cabin, high feature level, sporty design.

Overall Cons: Above average road noise in older models, no standard antilock brakes (were optional) until 2008 model, so-so rear seat comfort in the coupe.

Nissan Maxima: Ever since the 1990's, the Maxima has been the "go to" choice for family sedan buyers looking for more of an exciting performance quality. Actually, it's closer to the European sport sedans in terms of performance, but not price. Its most notable attributes are its power, comfort and interior space when compared to other front-wheel-drive V6 midsize sedans.

The Maximas produced from 2004 to 2008 (the sixth Maxima generation) include two primary models: the 3.5 SE and the 3.5 SL. The "3.5" refers to the liter size of the V6 engines (with 255 horsepower). The SE is the sport version of the sedan, with a firmer suspension and 18 inch wheels.

The seventh-generation, which debuted for 2009 and was carried through the 2015 model year, was slightly shortened in length for still better handling and a more distinctive look. The models were changed to the 3.5 S and the 3.5 SV. The base S model is already well-equipped with notable standard features such as keyless ignition and entry, dual-zone automatic climate control and a full complement of safety features. The SV model boosts the luxury quotient with features such as leather upholstery and a premium 9-speaker Bose audio system.

Overall Pros: Roomy interior, capable V6 engine, nice ride-quality combination of handling and comfort.

Overall Cons: Lack of brand name pizzaz in upscale segment, not as athletic as some rivals, some lower-grade cabin materials in older models.

Nissan Murano: Apart from its distinctive looks, its handling is its most impressive quality. The steering is easy and precise and it holds flat in the curves. The engine is very energetic with quick acceleration and highway passing is a breeze. And seating is particularly comfortable with excellent back support. Plenty of legroom and interior space as well.

The first-generation Nissan Murano was introduced in 2003 and carried through the 2007 model year. (It should be noted that there was no 2008 Murano.) They were equipped with a 3.5 liter V6 engine that produced 245 horsepower and was mated to a continuously variable transmission (CVT). Initially, only a sport-oriented SE model and luxury-oriented SL model were offered. The base S model, the price leader although still well-equipped, was introduced for 2005.

The Murano entered its second-generation with the redesign for the 2009 model year and produced this version through 2015. Available in S, SL and top-of-the-line LE models, the Murano received some fairly subtle exterior styling changes, additional power, an upgraded CVT and a still further improved interior design with higher grade materials. Again offered in front-wheel or all-wheel drive choices, under the hood of the new Murano is a 3.5 liter V6 that pumps out 265 horsepower and 248 pound-feet of torque.

Overall Pros: Athletic handling, strong engine, attractive and comfortable interior.

Overall Cons: Somewhat harsh ride, less cargo room than some competitors, limited rear visibility.

Nissan Sentra: The Sentra has been a strong competitor in the compact car segment since the 1980's. It's a nimble handler, gets excellent gas mileage and has built a solid reputation for reliability. There's even a more performance-based SE-R version for more serious driving enthusiasts.

And with the redesign introduced for the 2007 model (and carried through the 2012 model), the Sentra had gotten even better. It looks a lot more like an Altima or Maxima and some used models can be found with more features than is normally expected in an economy car, including a keyless start and Bluetooth connectivity. Thanks also to a longer wheelbase, the cabin is roomy with ample headroom and legroom for 6-footers. All models from this production run except the performance-oriented Sentra SE-R are powered by a 2.0 liter inline-4 that produces 140 horsepower. Under the hood of the SE-R is a 2.5 liter four that generates 177 horsepower, while the SE-R Spec V comes with a modified version of the 2.5 liter engine and pumps out 200 horsepower.

The prior Sentra generation, its fifth, was produced for the 2000 through 2006 model years. These used Sentras are also in sedan form only, consisting of a base XE, a fairly well-equipped GXE and a top-of-the-line SE model. Initially, they were all powered by a 1.8 liter inline-4 that's good for 126 horsepower and can be found with either 4-speed automatic or 5-speed manual transmissions. The athletic SE-R was reintroduced in 2002, consisting of the standard SE-R with 165 horsepower and a 5-speed manual and the SE-R Spec V with 175 horsepower, a 6-speed manual transmission and 17 inch wheels.

Overall Pros: Fairly spacious cabin, simple yet functional interior design, quiet on the highway, performance SE-R Spec V variant available.

Overall Cons: Satisfactory but uninspired handling, ride is on the firm side, smallish rear seat in older models, so-so manual transmission.

Nissan Pathfinder: The Pathfinder is a bit of "the best of both worlds" kind of SUV. For a midsize SUV, it's rugged, has room for a third row, and can tow 6,000 pounds. Yet at the same time it fits easily into standard parking spaces, has a comfortable ride and is equipped with all the bells and whistles.

The third-generation Pathfinder was produced from 2005 through 2011. This redesign enlarged the vehicle and added a third row. All-disc antilock brakes with electronic brake-force distribution and brake assist also became standard. While the Pathfinder maintained its truck-type design, it also adopted independent rear suspension. Compared to the earlier 1996-2004 Pathfinder generation, it's now 6.3 inches longer in wheelbase, 4.9 inches longer in overall length, 3.1 inches wider, and about 450 pounds heavier.

The earlier Pathfinder generation, its second, is when the Pathfinder switched to its carlike unibody construction, which allowed it to get bigger, provide more interior space as well as improve on-road agility, all while shedding about 200 pounds. But until 2000, the Pathfinder was equipped with a quite "average" 166 horsepower V6 engine. In 2001, however, this engine was replaced with Nissan's powerful VQ-series 3.5 liter V6 that produced an impressive 240 horsepower and 260 lb-ft of torque. This is really when the Pathfinder came into its own with an excellent balance of style and performance, and the awards and recognition followed.

Overall Pros: Powerful engines, decent off-road ability, high towing capacity, attractive cabin, generous storage space.

Overall Cons: Tight second and third-row seats, ride quality and handling better in some rivals, below-average fuel economy.

Nissan Titan: Introduced in 2004 and manufactured here in the states in Canton, Mississippi, the Titan quickly won praise for its power, cabin comfort and both on-road and off-road handling (among its awards ... Edmunds.com "Editors Most Wanted" award winner). Whether you're looking for towing power, hauling space or just comfortable driving, the relatively new-guy-on-the-block Titan is a serious contender.

Produced through 2015, this first-generation Titan can be found in both extended-cab (King Cab) and crew cab styles, each with two bed lengths. There is also a choice between standard and long-wheelbase versions (20 inches longer). A used Titan King Cab is offered with either a 6.5 or 8-foot bed, while crew cab beds are both 1 foot shorter. However, 2007 and earlier models were offered in a single wheelbase length only and did not have the two different bed lengths.

Powering these used Titans is a powerful 5.6 liter V8 engine that produces 317 horsepower and 385 pound-feet of torque. It's mated with a five-speed automatic transmission that also features a tow/haul mode used when carrying or pulling heavy loads. And all models can be found in either two-wheel or four-wheel drive forms. The most significant changes since took place in the 2008 model year when it received an interior and exterior styling refresh, some new features (including Bluetooth connectivity and satellite radio) and the long-wheelbase model.

Overall Pros: Powerful engine, smooth ride, roomy and functional cabin.

Overall Cons: Newer rivals have become more capable and comfortable, limited cab style and drivetrain choices, somewhat loud exhaust note.

There are other Nissans we like as well, but I think you get the idea: We believe an older, lower mileage Nissan can make a solid choice in today's used car market.


How To Get The Best Price

There are actually several different ways to buy an older Nissan at the lowest price, and even at wholesale. You can click on the links to each of the following methods to get the specific instructions.

First of all, here's a Lowest Price Used Car Buying Guide that details a super effective method, one that often beats down prices even to wholesale levels. And somewhat related to this, here's another excellent method that identifies Price-Distressed Cars Right On Dealer Lots. These are vehicles they are so desperate to unload they would welcome your wholesale offer.

In addition, you can also try the Public Car Auctions in your own geographic area. While there can be a lot of junk vehicles at these auctions, there are often absolute gems sprinkled in as well. This article reviews what to expect at open-to-the-public car auctions and how to locate them in your own area.

Also ... for those of you who might be interested in a brand new Nissan, if the price was crazy good, here's info on exactly How To Get The Best Price On A New Nissan. This works just phenomenally well.



Other Older Model Overviews:

More Older Model Overviews:


Auto Broker Magic
West Palm Beach, Florida
Site Map | Disclosure
Copyright 2009 - 2021, Josh Rosenberg. All Rights Reserved.