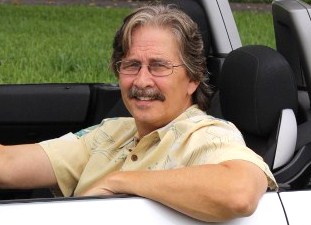 Josh Rosenberg
We don't just talk cars ... we teach how to buy them.

Older Pre-2014 Mini Cooper Overview
And Best Price Strategies

In today's very high-priced used car market, it may be the right time to look at "older" models with a strong build quality that have aged well as a way to save significant dollars. And the Mini Cooper is one of those models and can definitely be a viable and more economical option at this time. And relatively lower mileage candidates can still be found out there.

Potential older Mini Cooper buyers can use this information to help identify which models may be the best fit as well as how to then purchase one at the best possible price ... and yes, even at wholesale.

The Mini Cooper is truly a globally unique vehicle, having carved out its own very special and appealing personality. With its BMW genes, it's a sporty blend of British mini-car charm with German precision engineering. The result is a head-turning design coupled with incredibly precise steering and handling in a car that seems to drive with boundless energy.

And we just happen to love the Mini. I'm 6' 2" and when I first saw one I didn't take it seriously. Kinda looked like a toy to me. But then I went for a ride in a manual shift S model ... been hooked ever since. I had plenty of room ... much more so than I ever could have expected. And the drive was exceptional. It really did have the feel and handling of a BMW. I then looked at them in a whole different light.

After a long hiatus (since the '60's), the Mini was reintroduced for the 2002 model year. This new first-generation was produced through 2006, prior to the second-generation debut for 2007.

Older Cooper shoppers should note that these 2002 - 2006 models differ from the next generation in a number of ways. Although both were produced in standard Cooper and Cooper S trims, the regular Cooper wasn't impressively powered (just 115 horsepower) and didn't provide a particularly refined drive. That being the case, the 163-horsepower supercharged Cooper S is the preferred model from that production run.

In addition, the standard Cooper came with either a 5-speed manual transmission or a rather unimpressive continuously variable automatic. The Cooper S came with a 6-speed manual, and beginning in 2005, an optional 6-speed automatic with paddle shifters.

Even so, both models provided spirited handling, although it came with a harsher ride in the Cooper S due to its firmer suspension setup (firmer than the current model). Because of this, prospective owners may want to think twice about a Cooper S with larger than 16-inch wheels.

Standard features on the base Cooper include leatherette upholstery (cloth was a no-cost option), power windows, power mirrors, power doorlocks, air-conditioning (with micron filtration), a centrally mounted speedometer, 15-inch wheels, a tilt steering wheel and a 6-speaker audio system prewired for a CD changer. The Cooper S went on to add 16-inch wheels, run-flat performance tires, a leather-wrapped steering wheel and seat-height adjustment (all these features can be found on base models as options). In addition, a power top was standard on the convertible.

Older models can also be found with options such as leather upholstery, navigation, dynamic stability control, the Premium Package (sunroof, automatic air-conditioning, an on-board computer and cruise control), the Cold Weather Package (heated seats, mirrors and windshield-washer jets, an auto-dimming rearview mirror and rain-sensing wipers) and Sport Package (15-inch 8-spoke alloy wheels or 16-inch 5-star alloys, dynamic stability control, sport seats, a rear spoiler and foglamps).

The second-generation Mini made its debut for the 2007 model year and was produced through 2013. While this model was little changed to the eye, there were significant mechanical updates and many of the Cooper's negatives were markedly improved. Most notably, the quality of the ride was upgraded, the build quality was improved, new engines boosted both refinement and gas mileage performance and its low-speed steering effort was lightened.

Under the hood of the base Cooper hatchback is a 1.6-liter inline four-cylinder that outputs 18 horsepower, while the base convertible came with a different 115-horsepower 1.6-liter engine. The base model can be found with either the standard 6-speed manual transmission or the optional 6-speed automatic. The base convertible can be found with either its standard 5-speed manual or the optional continuously variable automatic transmission (CVT).

Powering the Mini Cooper S is a turbocharged version of the 1.6-liter engine that produces 172 horsepower and 191 lb-ft of torque. The Cooper S convertible's supercharged 1.6-liter generates 168 horsepower and 162 pound-feet. Both new versions of the S come with either a standard 6-speed manual transmission or the optional 6-speed automatic.

The gas mileage performance for these vehicles is impressive, with a manual transmission Cooper rated at 28 mpg city and 37 mpg on the highway, while the manual Cooper S comes in at 26 city and 34 highway. Opting for an automatic reduces fuel economy by 2-3 mpg.

Standard features on the base Cooper include full power accessories, auto up/down windows, leatherette premium vinyl upholstery, 15-inch alloy wheels, antilock brakes, air-conditioning, a steering and acceleration selectable Sport setting, multicolor ambience lighting, a trip computer, a tilt-and-telescoping leather-wrapped steering and a 6-speaker audio system with a CD player and auxiliary audio jack.

In addition to the more powerful engine, the Cooper S hatchback comes standard with a firmer suspension tuning, traction control, sport seats and 16-inch alloy wheels with run-flat tires. Both convertible models come with a power-retractable soft top as well as rear parking sensors, but drop the telescoping steering wheel, the selectable Sport settings and the auxiliary audio jack.

These older Mini Coopers can also be found with a myriad of options, either as stand-alones or part of various packages. They include leather and/or cloth upholstery, a number of different wheel designs, automatic climate control, cruise control, a portable navigation system, an integrated navigation system, a panoramic dual-pane sunroof (hatchback), heated seats, various cabin color schemes, xenon headlights, rear parking assist (hatchback), heated power-folding mirrors, front and/or rear foglamps, Bluetooth, keyless ignition/entry (hatchback), a multifunction steering wheel, an auto-dimming rearview mirror, iPod connectivity, satellite radio, HD radio, a 10-speaker Hi-Fi audio system (hatchback) and an 8-speaker Harman Kardon system (convertible).

Another important consideration is the fact that both of these generations have become very popular used cars and have proven to retain their resale values over time.

If you are considering an older model, here's some of the more significant year-to-year changes to help you make your choice:

2003: Due to its initial introduction late in the 2002 model year, the Mini Cooper was nearly unchanged. Sport Package options added an antiskid system and increased wheels size to 17 inches on the Cooper S, or 16-inch on the base Cooper. Also, the standard CD player was given an auxiliary MP3 player port. And late in the model year, a John Cooper Works tuning kit became available which increased the Cooper S engine output to 200 horsepower.

2004: Again, few changes. A digital speed readout under the tachometer became standard, as did a rear power socket. And optional Sport seats were offered in beige leather, in addition to blue and black.

2005: A convertible body style was added to the lineup, with a power top and a heated rear glass window. And all Minis had headlight, taillight, and grille revisions.

2006: No significant changes.

2007: The Mini gained slightly more power in 2007 and size was marginally increased, while the convertibles maintained the earlier generation's design. Also new was a six-speed automatic transmission, which replaced the continuously variable automatic transmission (CVT) as an option on all but the base convertible.

In addition, a new convertible Sidewalk package was introduced that included unique alloy wheels and upgraded interior and exterior trim.

2008: Midway through the model year, a new and larger body style debuted called the Clubman. It's a 9-inch longer hatchback with a 3-inch longer wheelbase.

2009: The Mini Cooper Convertible was totally redesigned, getting the same all-new platform as the hatchback and Clubman. The performance-oriented John Cooper Works model was also introduced with boosted output in the turbocharged engine, upgraded brakes and unique interior and exterior styling accents. In addition, stability control was made standard for all Mini Coopers.

Gas mileage performance continued to be a big plus, with up to 32 combined mpg for the base model and 29 combined for both the S and John Cooper Works.

2010: Cruise control and a multifunction steering wheel become standard on all models, the upgraded stereo is branded Harman Kardon and two new special edition packages are introduced (Camden and Mayfair) which feature a variety of options and unique color combinations.

2011: All models got a slight boost in power output, sound insulation was increased and the steering was revised to decrease torque steer. In addition, satellite and HD radio became standard, adaptive headlights became optional and there were some minor interior and exterior cosmetic changes.

2012: Introduced the "Mini Yours" customization options, highlights of which included a leather-covered dashboard, leather upholstery with contrasting piping and striping, and unique wheels.

Overall, we feel an older Mini Cooper can make a solid choice as a used car purchase for those who value handling and performance, uniqueness and fuel economy.


How To Buy At The Best Price

There are actually several different ways to buy an older Mini at the lowest price, and even at wholesale. You can click on the links to each of the following methods to get the specific instructions.

First of all, here's a Lowest Price Used Car Buying Guide that details a super effective method, one that often beats down prices even to wholesale levels. And somewhat related to this, here's another excellent method that identifies Price-Distressed Cars Right On Dealer Lots. These are vehicles they are so desperate to unload they would welcome your wholesale offer.

In addition, you can also try the Public Auto Auctions in your own geographic area. While there can be a lot of junk vehicles at these auctions, there are often absolute gems sprinkled in as well. This article reviews what to expect at open-to-the-public car auctions and how to locate them in your own area.

Also ... for those of you who might be interested in a brand new Mini Cooper, if the price was crazy good, here's info on exactly How To Get The Best Price On A New Mini. This works just phenomenally well.



Other Pages Of Possible Interest:
Additional Models Of Possible Interest:


Auto Broker Magic
West Palm Beach, Florida
Site Map | Disclosure
Copyright 2009 - 2021, Josh Rosenberg. All Rights Reserved.