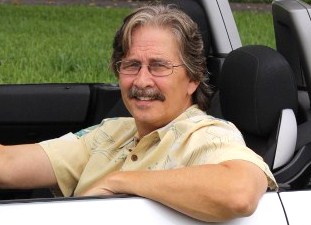 Josh Rosenberg
We don't just talk cars ... we teach how to buy them.

Pros And Cons Of Some Of Our Favorite
Older Used Audi Models

Potential older used Audi buyers can use this information to help identify which models may be the best fit as well as how to then get the best deal when buying one ... and yes, even at wholesale prices.

It was in 1980 that Audi introduced the all-wheel drive quattro. Previously, such drives were only available on trucks and SUVs. The response was an outright sensation. Audi has never looked back and has maintained its reputation as a high quality innovator.

Additionally, Audi is one of only several automakers using aluminum space frame technology. These vehicles are substantially lighter than their steel-bodied counterparts and this weight difference improves handling, acceleration and fuel consumption. It also reduces noise and vibration.

Audi's reputation for producing high performance vehicles is coupled with some of the best crafted interiors available anywhere. And perhaps the best news is that they are typically priced below their luxury vehicle producing competitors.

Here's just some of our favorites you may want to consider:

Audi A3 Sportback: Although already a decade old, the A3 was not introduced into the U.S. until 2006, and this second generation was produced through 2013. Smaller and lighter than its bigger brother, the A4, it still packs the same turbocharged engine. Nor does this sport wagon skimp on the kind of high quality refinements and driving dynamics one would expect from an Audi.

Powering the front-wheel-drive A3 2.0T is a 2.0-liter turbocharged four-cylinder engine that's good for 200 horsepower and 207 pound-feet of torque. It can sprint from a standstill to 60 mph in a very quick 7 seconds. Used Audi A3 2.0T's can be found with either its standard issue 6-speed manual transmission or Audi's optional S tronic sequential-shift automated gearbox.

Under the hood of the 3.2 Quattro (all-wheel drive) is a 3.2-liter V6 engine that produces 250 horsepower and 236 lb-ft of torque. Paired with the S tronic transmission and all-wheel drive, the 3.2's additional weight means performance isn't improved all that much over the 2.0T, although the all-wheel drive is certainly a plus for those who live in areas with inclement weather conditions. The 3.2 Quattro can still make the 0 - 60 mph run in an impressive 6.8 seconds and its gas mileage comes in at 18 mpg city and 25 mpg highway (also 2008). For 2010, the A3 3.2 was dropped while a diesel engine model was added.

Overall Pros: Athletic road manners, luxurious and versatile interior space.

Overall Cons: Pricey, rear seat is tight for taller passengers.

Audi A4: It's the A4 that really launched Audi into a bigtime contender. Since the mid 1990's, the A4 has been a favorite of luxury sedan buyers due to its responsive handling, athletic engines, comfortable surroundings, quattro all-wheel drive availability and solid build quality. Whether sedan, convertible or wagon, the A4 is a lot of fun on a road trip.

And it's just gotten better with time. What's more, the A4 can be considered "economical", in the sense of the total package of features as well as the driving ability. Also, the gas mileage for the A4 is quite good. For the A4 2.0T, for example, it's 24 mpg city and 32 mpg on the highway.

The A4 is also quite versatile in terms of meeting family needs, typically available as a sedan, cabriolet (convertible) or even as a wagon (the Avant). And with 60 cubic feet of cargo space in the Avant, this quattro 4-wheel drive gives families an outstanding alternative to an SUV with its much better fuel efficiency and far superior driving dynamics.

Overall Pros: Luxurious interior, high quality materials, engaging drive, all-wheel-drive availability.

Overall Cons: A bit short on low-end torque, cramped back seat.

Audi A6: The luxurious midsize A6 certainly offers a lot of bang for the buck. The design could arguably be the best in its class, the materials are top-of-the-line and the driving performance is very capable, yet refined. This car is right up there with the more famous luxury sedans, but sells for thousands less.

The A6 redesign for the 2005 model year added new styling, more space, and more power ... and was produced until 2009. The wheelbase grew by 3.2 inches compared to the previous 1998-2004 A6 generation. The sedan choices were either the 3.2 model with a 255 horsepower V6 engine or the 4.2 with a 335 horsepower V8. Both were coupled with a 6-speed automatic transmission with manual-shift capability, as well as Audi's quattro all-wheel drive.

For the first two years of the earlier generation (1998 and 1999), the A6 was powered by a naturally aspirated V6. Beginning with the 2000 model, a lively twin-turbocharged V6 and a robust-torque V8 engine were added. Then in 2002, a larger and more powerful 3.0-liter six-cylinder was added to the lineup. Available transmissions during this run included a 5-speed automatic and a CVT (introduced in 2002).

The newer generation, produced through 2016 had mixed reviews. Pluses iclude its larger size with best-in-class rear legroom and trunk space. However, its inline-4 2.0 TFSI engine, while still quite impressive, was considered a bit of a letdown when compared to the 6-cylinder engines of lighter competitors. That said, the S4 sports sedan earns high praise with its V6 3.0 TFSI engine for both power and fuel efficiency.

Overall Pros: Elegant and refined cabin, capable handling, powerful V8 engine available, all-wheel-drive availability, lower priced than other European rivals.

Overall Cons: V6 is short on low-end torque, handling not quite as athletic as some rivals, no manual transmission option.

Audi TT: The TT is a dynamic and elegant vehicle that's too luxurious to be a "true sports car". The super sleek looking TT is better described as a "luxury sport coupe", but is a blast to drive, nonetheless.

2008 brought the TT's first redesign since it debuted in 2000 (Audi skipped the TT for the 2007 model year) and it was produced through the 2014 model year. It is slightly longer (5 inches), yet actual curb weight is down. And it still sports one of the most original looks of the past decade, while the interior maintains its often copied metallic highlights and high quality materials. This second-generation TT is available in two trims: the 2.0T with a 2.0 liter 200-horsepower turbocharged four-cylinder engine that replaced the 1.8T, and the 3.2 Quattro with a 250-horsepower V6 and all-wheel drive, available in a either hatchback coupe or roadster body styles.

The first-generation TT was introduced for the 2000 model year and carried through the 2006 model. Originally, it was only available as a hatchback coupe and was powered by Audi's very capable 1.8 liter 180-horsepower turbocharged inline-4. The 2001 model year saw the introduction of both the roadster and 225-horsepower Quattro versions. In 2003, an automatic transmission, with six speeds, became available for the first time. However, the most significant change for this generation came in the 2004 model year when the TT's 250-horsepower 3.2-liter V6 version and outstanding six-speed auto-manual gearbox was introduced.

Overall Pros: Beautiful interior, sporty exterior design, capable handling, available all-wheel drive, excellent auto-manual transmission.

Overall Cons: Expensive, handling trails some top competitors, useless back seat in coupe.

Audi S4: The S4 is a stunning, high-performance version of the A4. This car is an excellent balance of performance and comfort and will be appreciated by drivers who value a combination of superior driving dynamics, versatility and luxury brought about with enhancesments to the A4's acceleration, handling and breaking capabilities.

The S4's fifth generation debuted for the 2010 model year and was produced through 2016. Available in sedan form only (the convertible was replaced by the S5 Cabriolet), this S4 is equipped with a supercharged 3.0-liter V6 that pumps out 333 horsepower and 325 pound-feet of torque. It's paired with either a standard 6-speed manual transmission or the optional 7-speed dual-clutch automated manual (called the S tronic) and Audi's sure-footed Quattro all-wheel-drive system.

The previous fourth-generation was produced for the 2006 - 2009 model years. This version was offered in both sedan, convertible (2009 was a convertible only year) and wagon (Avant) forms and were powered by a 4.2-liter V8 that output 340 horsepower and 302 lb-ft of torque. These Quattro all-wheel-drive models came with either a 6-speed manual transmission or a 6-speed automatic.

The third-generation S4 was available for 2004 and 2005 and introduced both the 340-horsepower V8 engine as well as the convertible body style. These also offered a choice of either the 6-speed manual transmission or the 6-speed automatic.

Overall Pros: Lots of power, excellent handling, luxurious cabin, multiple body styles, standard all-wheel drive.

Overall Cons: Cramped back seat, abundance of button controls.

Actually, we're fans of many of the other Audi models as well. And it should be no surprise by now that we think an Audi makes an excellent choice as a used car purchase.

Buy at wholesale?

So lastly, there are actually several different ways to buy a used Audi at the lowest price, and even at wholesale.

First of all, here's a lowest price used car buying guide that details a very effective method, one that often beats down prices even to wholesale levels. And somewhat related to this, here's another method that identifies price-distressed cars right on dealer lots. These are vehicles they are so desperate to unload they would welcome your wholesale offer.

In addition, you can also try the public car auctions in your own geographic area. While there can be a lot of junk vehicles at these auctions, there are often absolute gems sprinkled in as well. This article reviews what to expect at open-to-the-public car auctions and how to locate them in your own area.

And for those of you who might be interested in a brand new Audi if the price was crazy good, here's info on exactly how to get the best price on any new car. This works just phenomenally well.



Other Pages Of Possible Interest:
Additional Models Of Possible Interest:


Auto Broker Magic
West Palm Beach, Florida
Site Map | Disclosure
Copyright 2009 - 2021, Josh Rosenberg. All Rights Reserved.