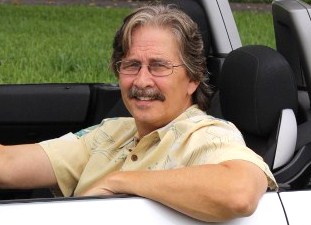 Josh Rosenberg
We don't just talk cars ... we teach how to buy them.

The Pros And Cons Of Some Of Our
Favorite Older Volvo Models

When we think of Volvo, we think of quality, durability and safety.

I saw some numbers a while back that have stuck with me: an incredible 90% of Volvos made it to age 15 before being scrapped. Only Mercedes-Benz was better, edging it out with 91%. This is a pretty amazing statistic that points out just how strong Volvos should be considered as a used car purchase.

Volvo has continued to produce safe and comfortable cars and more recently has been winning acclaim for style as well. And vehicles like the S40 and V40 were introduced to give drivers the same safety, comfort and luxury features in somewhat toned-down models with a significantly lower price tag.

And having driven quite a few, it's no surprise to us that J.D. Power had rated these older models not only very high in terms of quality, but in terms of performance as well.

Here's just a few of our favorites you may want to consider, assuming you shop patiently and search out the still remaining relatively lower mileage vehicles ... they are out there:

Volvo V70 Wagon: The V70 is one of the most versatile wagons on the planet. Whether you're looking for turbo charged power, comfortable transportation, sporty handling or off-road prowess, it's likely there's a V70 model that fits your needs.

Most popular is the XC70 Cross Country, while the 300-horsepower V70 R is the performance leader. Whatever model you choose, this wagon is well-built, comfortable, feature-laden and has an excellent reputation for safety.

Right now, most used Volvo V70 models come from its second generation, those produced from the 2001 to 2007 model years and its third generation produced from 2008 - 2016. Built on the same platform as the sleek S80 sedan, it also borrowed large portions of its interior layout from the S60 sedan.

Overall Pros: Lots of safety features, very comfortable front seats, nice balance of ride quality and handling, abundant cargo space, cool optional rear-facing third-row.

Overall Cons: Not a lot of luxury features except those equipped with options, tight rear legroom, adequate but unimpressive engines for this price range.

Volvo S40: It was the introduction in 2000 of the sleek S40 silhouette and its fun-to-drive personality that really began to redefine the Volvo image ... and immediately steal marketshare from their more prominent German competitors.

And with the second generation introduced midway through the 2004 model year, along with the debut of the turbo charged T5, the S40 became even sportier and more refined. Less expensive than its European luxury sport sedan counterparts, the S40 packs plenty of comfort, refinement, style and performance.

In addition to the redesign in 2004, other important equipment changes include stability control becoming standard for 2007, an upgraded audio system and the new blind-spot monitoring system for 2008, and a host of previous options becoming standard for 2009, including a sunroof, Bluetooth compatibility, 17-inch alloy wheels, a power driver seat, foglights and an 8-speaker stereo with satellite radio and a 6-disc CD changer.

Overall Pros: Sharp handling, long list of safety features, attractive interior and exterior designs, available all-wheel drive.

Overall Cons: Modest acceleration without the turbo, limited cabin storage, firm highway ride with optional sport suspension.

Volvo S60: In a segment dominated by V6 engines, the S60 is unique, offering three choices of five-cylinder turbocharged engines instead. It's smooth ride, incredibly comfortable orthopedically designed seating and extremely high crash test scores makes this a serious contender in the midsize luxury segment.

The first-generation S60 was produced for the 2001 through 2009 model years. It was first available in base 2.4, midlevel 2.4T and top-of-the-line T5 models. Under the hood of the 2.4 was a 2.4-liter five-cylinder engine that produced 168 horsepower, while the turbo 2.4T generated 197 hp. Powering the T5 was the most robust engine, a 247-horsepower 2.3-liter five-cylinder. An all-wheel-drive model, the 2.4T AWD, was added to the lineup for 2002.

After skipping 2010, a designed S60 returned for 2011 (and produced through 2018), originally available in T6 form only, while 2012 added the entry-level T5 and high performance T6 R-Design models.

Overall Pros: Excellent front-seat comfort, long list of safety and luxury features, good balance of handling and ride quality, available all-wheel drive.

Overall Cons: Doesn't have "sport sedan" handling, T5 turbo lag and torque steer, somewhat cramped rear legroom.

Volvo XC90: In case you haven't noticed yet, Volvo does things differently than the other top brands. This is also true when it comes to their SUV, the XC90. This vehicle pioneered Roll Stability Control with the 2003 model, using a gyro sensor to activate its stability control system to avert a potential rollover. This is a luxury SUV that puts a premium on safety and child friendliness.

Initially, the base engine was a 208-horsepower, 2.5-liter turbocharged inline five-cylinder (2.5T) which was paired with a 5-speed automatic. This was replaced with a 3.2-liter six-cylinder for the 2007 model year. There are also some twin-turbocharged 2.8-liter inline-6 T6 models that were produced from 2003 to 2005 that generated 268 horsepower and were mated with 4-speed automatic transmissions.

A 311-horsepower 4.4-liter V8 was added for 2005, while 2007 and 2008 saw a lively V8 Sport model with a sport-tuned suspenstion, 19-inch wheels, quicker steering, unique exterior trim and heavily bolstered front seats. This version was replaced with the R-Design model for 2009 which retained most of the Sport's features but could also be had with the smaller 3.2 engine as well. For 2010, the V8 version of the R-Design was discontinued.

Overall Pros: Comfortable drive, high-quality cabin materials, high safety ratings, lots of cargo space.

Overall Cons: Below average fuel economy, third-row tightens the second-row's space.

The bottomline, in our humble opinion, is that there's just no question a Volvo makes an excellent choice as an older used vehicle purchase. And we have can make a number of suggestions to help you save when buying one.

Lastly, there are actually several different ways to buy a used Volvo at the lowest price, and even at wholesale.

First of all, here's a Lowest Price Used Car Buying Guide that details a an extremely effective method, one that often beats down prices even to wholesale levels. And somewhat related to this, here's another method that identifies Price-Distressed Cars Right On Dealer Lots. These are vehicles they are so desperate to unload they would welcome your wholesale offer.

In addition, you can also try the Public Car Auctions in your own geographic area. While there can be a lot of junk vehicles at these auctions, there are often absolute gems sprinkled in as well. This article reviews what to expect at open-to-the-public car auctions and how to locate them in your own area.

And for those of you who might be interested in a brand new Volvo if the price was really good, here's info on exactly How To Get The Best Price On A New Volvo. This works just phenomenally well.



Other automakers of possible interest:


Auto Broker Magic
West Palm Beach, Florida
Site Map | Disclosure
Copyright 2009-2022, Josh Rosenberg. All Rights Reserved.