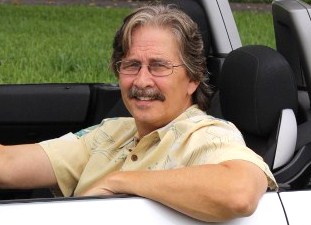 Josh Rosenberg
We don't just talk cars ... we teach how to buy them.

Used Subaru Impreza Overview And
How To Buy At The Best Price

We think a used Subaru Impreza makes an excellent choice when you compare it against other sedans in its price range, particularly for those who value a more engaging drive with higher-performance features. Here's some background information on some of the available used models to help you narrow down your choices.

The Impreza we see most often in the second-hand market is its second generation, produced for the 2002-2007 model years. With its standard 4-wheel-drive, this car really grips the road and gets solid ratings.

But it's the WRX and WRX STi that really stand out. The WRX is the hot-rodded version of the Impreza and most model years of this car just fly. With its turbocharged 2.0-liter 4-cylinder engine producing 227 horsepower and 217 pounds-feet of torque, Subaru claims it goes from 0 - 60 mph in just 5.8 seconds.

The STi has a turbocharged 2.5-liter 4-cylinder that produces 300 hp and 300 pounds-feet of torque and is the most powerful Subaru ever sold in North America.

Subaru redesigned the Impreza for the 2002 model year and repositioned it from an entry-level car to a "premium" subcompact, while dropping the Coupe models. Sedans came in RS 163 horsepower 2.5 liter versions and the turbo WRX. Wagons offered the same choice with 2.5 TS and WRX models, plus there was an SUV-like Outback model, also with the 2.5 liter engine but with 173 hp.

All models received new styling, engines with horizontally-opposed cylinders, and a choice of manual or optional automatic transmissions. All Imprezas were equipped with antilock brakes, all-wheel drive, a CD player, power windows and power locks.

The sedans were designed with slightly wider front bodywork than the hatchbacks. And both WRX sedans and hatchbacks featured a sport suspension, an aluminum hood with functional scoop, and unique seats and interior trim accents.

For the 2006 model year, base-level sedans and hatchbacks were renamed 2.5i from 2.5 RS and got increased horsepower to 173. like the Outback. A base WRX TR sedan was added as are top-line Limited sedan and hatchback models. WRX models also got standard 17 inch wheels (up from 16), while the STi retained its 17s.

All models also got a revised nose and taillamps. Front side airbags became standard on all Imprezas, not just for the WRX and STi.

The Subaru Impreza was redesigned and went into its third generation for the 2008 model year. Initially, the WRX was tuned to emphasize ride comfort over handling athleticism. Frankly, the result wasn't very inspiring, or successful, and was quickly changed for 2009 when the WRX's suspension was firmed up and the power boosted by 41 horses.

The pre-change setup now exists only on the automatic 2.5GT. Both sedan and hatchback body styles come in 2.5i, 2.5i Premium, 2.5GT, WRX, WRX Premium and WRX Limited trims, while the hatchback also comes in Outback Sport, WRX STI and WRX STI Special Edition trims.

Now powering the 2.5i and Outback Sport models is a horizontally opposed 2.5-liter four-cylinder engine that produces 170 horsepower and 170 pound-feet of torque, and is paired with either a 5-speed manual or 4-speed automatic transmission. The automatic-only Impreza 2.5 GT is outfitted with a turbocharged version of that engine that's good for 224 horsepower and 226 lb-ft of torque.

The WRX model was given an even more boosted version of the 2.5 GT's engine that's rated at 265 horsepower and 244 lb-ft, and is paired with 5-speed manual transmission only. Output for the STI now comes in at 305 horsepower and 290 lb-ft of torque, and it's coupled with a 6-speed manual tansmission. And all models are all-wheel-drive.

Standard features for the 2.5i include full power accessories, cruise control, air conditioning, keyless entry and a 4-speaker audio system with a CD player. The Premium trim adds alloy wheels and an upgraded sound system. The Impreza Outback Sport features a raised suspension for better ground clearance as well as two-tone exterior paint.

And there's a host of performance versions. The 2.5GT comes with a firmer suspension, 17-inch wheels, heated front seats, a sunroof and automatic climate control. The WRX features specialized wheels, tires and suspension tuning and also comes standard with most of the Impreza's optional features. The Limited models adds a sunroof and leather upholstery.

Features of the STI include an upgraded suspension, Brembo brakes, 18-inch alloy wheels and highly bolstered sport seats. And if you're lucky, you may be able to find one of the only 125 STI Special Edition versions that have the wheels and suspension of Japan's STI spec C model.

Overall, we think the Impreza makes a solid used car choice, especially for driving enthusiasts. And we can suggest a number of ways to help you save money when buying one.



How To Get The Best Price On A
Pre-Owned Subaru Impreza:

There are actually several different ways to buy a used Impreza at the lowest price, and even at wholesale. You can click on the links to each of the following methods to get the specific instructions.

First of all, here's a Lowest Price Used Car Buying Guide that details a super effective method, one that often beats down prices even to wholesale levels. And somewhat related to this, here's another excellent method that identifies Price-Distressed Cars Right On Dealer Lots. These are vehicles they are so desperate to unload they would welcome your wholesale offer.

In addition, you can also try the Public Car Auctions in your own geographic area. While there can be a lot of junk vehicles at these auctions, there are often absolute gems sprinkled in as well. This article reviews what to expect at open-to-the-public car auctions and how to locate them in your own area.

Also ... for those of you who might be interested in a brand new Subaru Impreza, if the price was crazy good, here's info on exactly How To Get The Best Price On A New Impreza. This works just phenomenally well.



Other Pages Of Possible Interest:

Additional Models Of Possible Interest:



Auto Broker Magic
West Palm Beach, Florida
Site Map | Disclosure
© copyright 2015, Josh Rosenberg. All Rights Reserved.