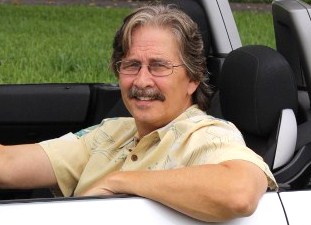 Josh Rosenberg
We don't just talk cars ... we teach how to buy them.

Used Scion Model Overview And How To
Buy At The Best Price

Toyota decided to rollout their Scion models when they realized they were losing sales in the 30-and-under age demographic. And they were a hit from the get-go.

We've been more than impressed with the ones we've driven as well. With their unique and innovative styling, fun-to-drive handling, solid construction and affordable pricing, we've become big fans.

For those possibly interested in purchasing a used Scion, here's a general overview of the vehicle as well as some methods for paying the very lowest prices:

What's fairly unique about used Scion models is that they were all originally produced in only one trim. Then, the initial buyers had the opportunity to customize them with a myriad of aftermarket accessories. So, used models can be found with all sorts of different options such as body kits, upgraded audio systems, larger wheels, quick-shift kits, custom exhausts and more ... over 40 in all, and many more provided by independent companies.

Here's some of our favorites that may be worth consideration:

The Scion tC, introduced for the 2005 model year, was a five-seat compact coupe with a hatchback trunk. This is the most powerful and athletic of the Scions and comes with a strong 2.4-liter four-cylinder engine that produces 161 horsepower and 162 pound-feet of torque (increased for 2011). What's more, some used tC models can be found with the optional Toyota Racing Development (TRD) supercharger that boosts engine production to 200 horsepower.

The tC is simply a lot of fun to drive. It's also a high quality vehicle with surprising features for a car in this price range. The handling is tight, the acceleration is athletic and it has a more spacious cabin than one would expect. The tC's cabin also has the upscale look and feel of a more expensive vehicle due to its higher-quality materials and metallic-look accents.

Used tC shoppers should also note that it got a total redesign for the 2011 model year (its second generation). Although still built on the same platform as its predecessor, it was improved in a number of ways, including more power, better gas mileage, improved handling, an upgraded interior and additional features.

Overall Pros: Lots of standard features, ample power, comfortable drive, surprisingly roomy rear seat and storage area.

Overall Cons: Tight headroom for taller occupants, competent but not particularly engaging drive, somewhat bland style in early models.

The Scion xA, was produced for the 2004 through 2006 model years before being replaced by the Scion xD. It's a nicely priced vehicle that's also a bit family oriented. They handle extremely well for an economy car, are very comfortable and it's easy to load with cargo.

The xA, like all the Scions, was produced with a long list of standard features, given the price. These include antilock brakes (ABS), air-conditioning, full power accessories, a rear wiper, a rear window defogger and a premium audio system with a CD/MP3 player and an auxiliary input jack.

Powering the xA was a 1.5-liter inline four-cylinder engine that produced 103 horsepower. It was mated with either the standard 5-speed manual transmission or the optional 4-speed automatic. The fuel economy for the xA is excellent with either transmission, rated at 31-32 mpg city and 37-38 mpg on the highway.

Overall Pros: Good handling for an economy car, long standard features list, excellent gas mileage, comfortable seating.

Overall Cons: Some lack of passing power with automatic transmission, no cruise control.

The Scion xB, in addition to its unique look, offers plenty or passenger and/or cargo space for those in the need of roominess. With the 60/40-split rear seats folded flat, the Scion xB boasts a whopping 70 cubic feet of cargo space. In addition, the second-generation xB (2008 and newer) features larger dimensions as well as more power than earlier models.

We've also been very impressed with its overall visibility, easy drive, smooth automatic transmission and surprisingly good handling. The level of standard features is also above average for an economy car, including antilock brakes (ABS), air-conditioning, full power accessories, traction control, stability control and an MP3-compatible CD player.

Used xB shoppers should also be aware that it was redesigned for the 2008 model year (its second generation) with added power and larger dimensions. There haven't been many changes since: in 2010 it got upgraded audio systems and 2011 saw the addition of a telescoping steering wheel for added driver room.

Overall Pros: Lots of standard features, ample passenger and storage space, advanced stereo systems, unique design.

Overall Cons: Looks aren't for everyone, modest passing power pre-2008, center gauges can be difficult to see, no telescoping steering wheel until 2011.

The Scion xD was introduced for the 2008 model year as a replacement for the xA. It's a four-door subcompact hatchback powered by a 1.8-liter four-cylinder with variable valve timing that's good for 128 horsepower and 125 pound-feet of torque. The xD offers a better driving experience than its predecessor and also feels a bit more substantial due to its heavier curb weight.

Again, standard features are a big plus, including air-conditioning, full power accessories, antilock brakes with brake assist, Bluetooth phone and streaming audio, remote keyless entry, cruise control, stability control, front seat side airbags, full-length side curtain airbags and a 6-speaker Pioneer sound system with iPod/USB connectivity and a subwoofer.

Like other Scions, these can also be found in the used market with dealer-installed options such as navigation, bigger wheels and tires, larger brakes, quick-shift kits, lowering springs, an overhead console and a carbon-fiber engine cover.

Overall Pros: Long list of standard features, lots of customization options, versatile sliding/reclining backseat, advanced audio systems.

Overall Cons: So-so cargo space, can be tight for taller occupants.

All in all, we think any of the used Scion models offer a lot of car for the price ... and therefore make a strong choice as a used vehicle purchase.

So lastly, there are actually several different ways to buy a used Scion at the lowest price, and even at wholesale.

First of all, here's a lowest price used car buying guide that details a very effective method, one that often beats down prices even to wholesale levels. And somewhat related to this, here's another method that identifies price-distressed cars right on dealer lots. These are vehicles they are so desperate to unload they would welcome your wholesale offer.

In addition, you can also try the public car auctions in your own geographic area. While there can be a lot of junk vehicles at these auctions, there are often absolute gems sprinkled in as well. This article reviews what to expect at open-to-the-public car auctions and how to locate them in your own area.



Other Pages Of Possible Interest:

Additional Models Of Possible Interest:




Auto Broker Magic
West Palm Beach, Florida
Site Map | Disclosure
Copyright 2010 - 2016, Josh Rosenberg. All Rights Reserved.