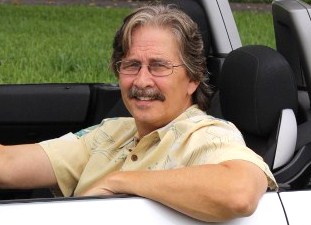 Josh Rosenberg
We don't just talk cars ... we teach how to buy them.

Used Toyota Corolla Overview And
Best Price Buying Advice

Potential used Toyota Corolla buyers can use this information to help identify which models may be the best fit as well as how to then purchase the vehicle at the best possible price ... and yes, even at wholesale.

The compact Corolla ably carries on Toyota's tradition of reliable and economical transportation in the small car segment.

In our opinion, the Corolla was long been one of the best compacts available. And despite it's small size, we find the handling comfortable and smooth and the ride, while a little bit noisy, quieter than most of the competition. The seating is also very comfortable for a small car.

For those shopping for a used Corolla, the most recent generation (it's tenth) was introduced for the 2009 model year and has carried through to the current model. While this version can make a solid choice in the small sedan segment and offers a more refined overall driving experience than its predecessor, it's been surpassed in terms of features, design and handling by top rivals such as the Honda Civic, the Mazda 3 and the Hyundai Elantra. In our opinion, it's actually the older Corolla versions that make the best used car purchases.

That said, this tenth generation comes standard with a 1.8-liter inline-four cylinder engine that outputs 132 horsepower and 128 pound-feet of torque. It's paired with either the standard 5-speed manual transmission or an optional 4-speed automatic (quite outdated at this time). While the engine is fairly smooth, acceleration is adequate but laborious. And while its gas mileage performance is respectable, it's fallen behind newer rivals.

This Corolla is offered in three primary models: L, LE and S. The base L model comes with a decent list of standard features, including full power accessories, air-conditioning, 15-inch steel wheels, keyless entry and a CD player with an auxiliary audio jack. The LE then adds Bluetooth, cruise control, heated mirrors, steering-wheel audio controls, 16-inch alloy wheels and an upgraded stereo with iPod connectivity, while the S adds some sportier body revisions, upgraded cloth upholstery, interior metallic trim accents and foglights.

It should also be noted that some of the upper used trim models can be found with options such as navigation, a sunroof, Bluetooth streaming audio and satellite radio.

Also produced for the 2009 and 2010 model years were the Corolla XRS and XLE models. The XRS was a sportier model equipped with a 2.4-liter engine that produced 158 horsepower. The XLE was a more upscale version with an upgraded interior and optional leather seating. Also of note, stability control became standard on all models for 2010.

Overall, this production run of Corallas seemed to have modest goals ... basically to sell by pleasing less discriminating consumers (which, unfortunately, is the majority). The ride quality, while quiet and smooth, is far from lively and its handling is merely adequate. The same can be said for the interior as well which quite average and adequately attractive.

The ninth-generation Toyota Corolla was produced for the 2003 through 2008 model years, coming in CE, S, LE and XRS (produced only for 2004 and 2005) trims, and is a much more compelling used small sedan choice.

In terms of choices, the CE is the base model, but still comes with a CD player, air conditioning and a height-adjustable driver's seat.

The S model adds still more features and goes for the sporty look by including a lower body kit, a rear spoiler and smoked headlights.

The LE is the more upscale version of the Corolla. Gone are the cosmetic sporty features, replaced by nicer features such as interior wood trim and optional leather upholstery.

The older XRS not only comes with the sporty features of the S, but also adds a more powerful engine, 4-wheel disc brakes, an upgraded suspension and alloy wheels. In addition, it's only available with a manual transmission.

Under the hood of the CE, S and LE models was a 1.8-liter four-cylinder engine that produced 126 horsepower. While perhaps not sounding particularly robust, this engine provided capable power for a vehicle in this segment as well as confident highway acceleration. The XRS had a higher-revving 1.8-liter four-cylinder that delivered 164 horsepower.

This generation's drive is smooth and comfortable, particularly for a compact car. In addition, it's solid structure provided a suspension that eased the bumps and body motions nicely. The steering was accurate and nicely weighted with very good straightline stability. This wasn't a great cornering vehicle, however, as the suspension was much more geared for comfort.

Gas Mileage: Fuel economy is another strong point for this Corolla. In test drives, the LE sedans with automatic transmissions have averaged 28.5 mpg in a mix of highway and city miles. The manual S model has been tested at 34.1 mpg while the XRS gets 30.3 mpg (and does require "premium" grade gasoline).

Changes during this production run were quite limited, but notable is the additional options of stability control, side curtain airbags and a JBL audio system added for the 2005 model year.

Overall, these Corollas offered a quiet and smooth driving experience with satisfactory acceleration, but not particularly inspiring handling. And while the interior's design did not necessarily stand out, the materials-quality was very high for this segment and rear passenger room was surprising for a compact. This version has also proven to earn high scores for reliability and has held its resale values very well.

The eighth-generation Corolla was produced for the 1998 through 2002 model years. This version has also earned an excellent reputation for dependability while also being consumer-friendly at the gas pump. It was also the first lower-priced small sedan with optional side airbags (beginning all the way back in 1998)

These Corollas all came with a 1.8-liter four-cylinder engine and acceleration was comparatively solid. However, it's probably a good idea to pass on the base models of this period (either the VE or CE depending on which year) because they were still equipped with an antiquated 3-speed automatic transmission.

Again, during this run model strengths included very good ride comfort and high materials quality. On the downside, used Corolla shoppers should note that this generation's rear quarters were quite cramped.

All in all, the Corolla's strength, however, continues to be it's "dependability" factor. While a bit more expensive than a lot of its competition, its lower maintenance costs and higher resale values bring down its true cost over time ... and make it a solid choice as a used car purchase, particularly in pre-2009 models.

And the consumer confidence in this vehicle makes for better sleeping at night before those long trips or for parents looking for a dependable car for their college student.

So, no surprise here, we think it makes an excellent choice as a used car purchase.



How To Buy A Used Toyota Corolla
At The Best Price:

There are actually several different ways to buy a pre-owned Corolla at the lowest price, and even at wholesale. You can click on the links to each of the following methods to get the specific instructions.

First of all, here's a Lowest Price Used Car Buying Guide that details a super effective method, one that often beats down prices even to wholesale levels. And somewhat related to this, here's another excellent method that identifies Price-Distressed Cars Right On Dealer Lots. These are vehicles they are so desperate to unload they would welcome your wholesale offer.

In addition, you can also try the Public Car Auctions in your own geographic area. While there can be a lot of junk vehicles at these auctions, there are often absolute gems sprinkled in as well. This article reviews what to expect at open-to-the-public car auctions and how to locate them in your own area.

Also ... for those of you who might be interested in a brand new Toyota Corolla, if the price was crazy good, here's info on exactly How To Get The Best Price On A New Corolla. This works just phenomenally well.



Other Pages Of Possible Interest:

Additional Models Of Possible Interest:



Auto Broker Magic
West Palm Beach, Florida
Site Map | Disclosure
© copyright 2015, Josh Rosenberg. All Rights Reserved.