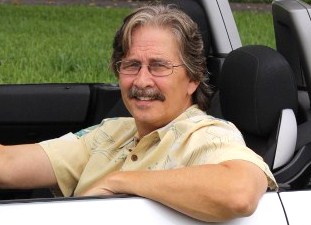 Josh Rosenberg
We don't just talk cars ... we teach how to buy them.

Older Pre-2017 Chevy Impala Overview
And How To Buy At The Best Price

Potential older used Chevrolet Impala buyers can use this information to help determine if this full-size sedan matches up well with your needs as well as how to then purchase one at the best possible price ... and yes, even at wholesale.

Brought back into production with the 2000 model year, the new "smaller" version of the Impala quickly became Chevy's top selling sedan. In fact, it was also the top selling domestic sedan. Only the Honda Accord and Toyota Camry had better sales here in the U.S. from 2000 - 2010.

The 2006 to 2016 Impala generation, its ninth, was large enough to seat six, yet toned down in engine size to a more gas-friendly V6, it still produced plenty of oomph with its 2011-horsepower 3.5-liter engine. But for those who must have more get-up-and-go, you need look no further than the Impala SS (2006 - 2009) with its 5.3-liter V8 and an impressive 303 horsepower.

And if a compromise is in order, there's always the 3.9-liter V6 on the LTZ model making 240 horsepower.

And the drive of the Impala is smooth and quiet ... very impressive. It reminds me a bit of the Cadillac, but with a Chevy price.

Used Impala shoppers should note that it got a redesign for the 2012 model year with all models now being powered by a 3.6-liter direct-injection V6 that produces a lively 300 horsepower and 262 pound-feet of torque, while being coupled to a new six-speed automatic transmission (had been a rather outdated four-speed automatic) which improves fuel economy.

In the 2006 to 2011 models, the Impala was available in five trims: the entry-level LS, the midgrade LT or 2LT, the uplevel LTZ and the performance-oriented Impala SS. Safety features were upgraded over the previous generation to include standard antilock brakes (ABS), traction control, front seat side airbags and side curtain airbags. In addition, stability control became standard on all but the LS and LT.

And did you know that you can start-up the engine with a simple touch of the key fob in LT and higher trims from this production run? This means you can get that air-conditioning going (or heater and window defroster, depending on where you are) while still in the comfort of your home to avoid those first few unpleasant minutes in the car. And quite rare, and harkening back to its roots decades ago, the Impala LS can accommodate six passengers thanks to its front bench seat.

While there are slight variations by model year, typical standard features on the LS model include full power accessories, a power driver seat, keyless entry, 16-inch wheels, dual-zone air-conditioning, dual illuminated vanity mirrors, a tilt steering wheel, a front bench seat, OnStar and a single-CD stereo system with an MP3 jack.

Opting for an LT model adds the remote vehicle start, alloy wheels, a compass, an outside temperature display and floor mats, while the 2LT adds an alarm system, Bluetooth connectivity, steering wheel audio controls, 17-inch alloy wheels, foglights, a rear spoiler, heated mirrors, fold-down rear seats and a leather-wrapped steering wheel.

Moving up to the LTZ adds a performance-tuned suspension, 18-inch 5-spoke alloy wheels, leather upholstery, heated bucket seats, an auto-dimming rearview mirror and a Bose stereo, while the SS comes with the performance-tuned suspension, the 5-spoke 18-inch wheels, monochromatic exterior paint and a unique front-end appearance that includes a dual-split grille with a SS-signature black-diamond crosshatch pattern.

The previous Impala generation was produced for the 2000 to 2005 model years with few changes along the way. While fundamental dimensions are similar to the current generation, these earlier Impalas do not offer as much feature diversity. They're basically solid and affordable second-hand vehicles with strong engines. There were two main models for this generation, base and LS, while the Impala SS was added for 2004.

Powering the base Impala was a competent 3.4-liter V6 engine that delivered 180 horsepower. The LS was equipped with a 3.8-liter V6 that produced 200 horsepower, while the later SS had a supercharged version of the 3.8-liter V6 good for 240 horsepower.

Typical standard features on the base model from this run include power windows, power locks, power mirrors, 16-inch wheels, air-conditioning, a front bench seat, keyless entry and a tilt steering wheel. The LS model adds antilock brakes, alloy wheels, a 6-way power driver seat, bucket seats, a tire pressure monitor and a leather-wrapped steering wheel, while the SS chips in with the sport suspension, 17 inch alloy wheels, leather upholstery and monochromatic exterior paint.

The update for the 2012 model year brought the more powerful engine and six-speed automatic transmission, all of these Impalas came with traction control, stability control, antilock brakes, front seat side airbags and side curtain airbags.

Produced in entry LS, midlevel LT and upscale LTZ trims, the front bench seat is still available on the LS and LT, while all Impalas got an updated front and rear styling. In addition, a leather-wrapped steering wheel and Bluetooth became standard, while the LT lost its standard foglights but added a flip-and-fold rear seat, a rear spoiler, a leather-wrapped shift knob as well as an optional sunroof.

Overall positives include powerful engine choices, a smooth ride, a decent feature list, good crash test scores and available six-passenger capacity. Overall negatives would include limited handling dynamics, a somewhat bland styling, average legroom for a full-size sedan and some lower quality interior materials.

For those possibly interested, here's some suggestions for buying one at the lowest possible price.


How To Buy At The Best Price

There are actually several different ways to buy an older Impala at the lowest price, and even at wholesale. You can click on the links to each of the following methods to get the specific instructions.

First of all, here's a Lowest Price Used Car Buying Guide that details a super effective method, one that often beats down prices even to wholesale levels. And somewhat related to this, here's another excellent method that identifies Price-Distressed Cars Right On Dealer Lots. These are vehicles they are so desperate to unload they would welcome your wholesale offer.

In addition, you can also try the Public Car Auctions in your own geographic area. While there can be a lot of junk vehicles at these auctions, there are often absolute gems sprinkled in as well. This article reviews what to expect at open-to-the-public car auctions and how to locate them in your own area.

Also ... for those of you who might be interested in a brand new Chevrolet (the Impala was discontinued following the 2020 model year), if the price was crazy good, here's info on exactly How To Get The Best Price On A New Chevy. This works just phenomenally well.



Other Pages Of Possible Interest:
Additional Models Of Possible Interest:



Auto Broker Magic
West Palm Beach, Florida
Site Map | Disclosure
© copyright 2010 - 2021, Josh Rosenberg. All Rights Reserved.