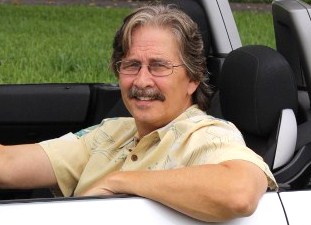 Josh Rosenberg
We don't just talk cars ... we teach how to buy them.

Used Toyota Camry Overview And
Best Price Strategies




Potential used Toyota Camry buyers can use this information to help identify which models may be the best fit as well as how to then purchase the vehicle at the best possible price ... and yes, even at wholesale.

The Camry was first introduced in 1983, having been specifically designed for the U.S market. With its front-wheel-drive (replacing the rear-wheel-drive Corona), the Camry went on to virtually takeover the midsize family sedan segment. Car buyers were won over by its comfortable ride, high build quality and ongoing reliability.

Originally produced with a four-cylinder engine only, a V6 engine was soon added. Increases in size and features also grew over time. And the Camry become so popular that in the late '80's Toyota began manufacturing them in Georgetown, Kentucky.

For those possibly in the market for a used Camry, here's some background information on the last two generations covering the 2002 to 2011 model years (the supply of good-condition and lower-mileage used Camry models is still quite strong for these model years).

The current version of the Toyota Camry debuted for the 2007 model year and carried through the 2011 model. It's a front-wheel drive, midsize sedan offered in base, LE (the most popular), SE (sporty) and XLE (more luxury-oriented) models. But even the base Camry is already well-equipped with standard features such as full power accessories, stability control, antilock brakes (ABS), cruise control, air conditioning, a tilt/telescoping steering wheel and a 6-speaker CD sound system.

Opting for an SE adds a sport-tuned suspension, while the smoother-driving XLE adds upscale features such as leather upholstery (in the V6), dual-zone automatic climate control, a premium sound system, a power passenger seat and reclining rear seats. You can also find many of the XLE's features on the lower trims that have been added as options. Other option highlights include navigation and a sunroof.

Three different engines power this version of the Camry. The base model is equipped with a 169-horsepower 2.5-liter inline-4. A 179 horsepower version of the same engine powers the SE, while there's also a powerful optional 3.5-liter V6 that produces 268 horsepower and 248 pound-feet of torque that can be found in all models except the base.

Initially, Camrys with the four-cylinder engine had either a 5-speed manual transmission or a 5-speed automatic (standard on XLE). V6 Camry models were all equipped with the 5-speed automatic transmission.

Used Camry shoppers should note that for 2010, the base engine was increased to 2.5 liters and power was increased to 169 horses. The SE also got a power boost to 179 hp. In addition, all transmissions, whether manual or automatic, were upgraded to six speeds. Also for 2010, stability control, Bluetooth and satellite radio became standard across the board while the the exterior's grille and taillights were revised.

This Camry generation was spacious, well-equipped, smooth riding, fairly fuel-efficient and had top crash test scores. But unlike earlier Camrys, it was a step backward somewhat when it came to some lower-grade interior plastics, some fit and finish quality issues and generally uninspiring road manners in non-SE trims. Even so, it's a solid used family sedan choice that will likely last for years. Other top choices during this time period would include the Ford Fusion as well as the Nissan Altima.

There's also a Camry Hybrid gas-electric model that produces 192 horsepower and has an EPA gas mileage estimate of 33 mpg city and 34 mpg on the highway.

The next most recent generation was produced during the 2002 to 2006 model years (a 2004 is pictured above left). Again, this Toyota Camry was a roomy and comfortable sedan offered with either an inline-4 or V6 engine. While many of these Camrys were still equipped with most of the latest safety features such as stability control and side curtain airbags, the base Camry did not get standard antilock brakes until 2005.

There were also three available engines. The 2.4-liter four-cylinder generated 154 horsepower and was coupled to either a 5-speed manual transmission or a 5-speed automatic (4-speed pre 2005). While this engine is found satisfying by most buyers, used Camry LE and XLE models from this generation can also be found with a 3.0-liter V6 that delivers 190 horsepower (18 less prior to 2004).

And in 2004, a 210-horsepower 3.3-liter V6 was introduced for the Camry SE. Again, all V6 Camrys were automatic transmission only.

The seventh-generation Camry made its debut for the 2012 model year. This Camry sports a sharper exterior design with more angular lines and a more aggressive overall look. Inside, the layout and materials quality has been upgraded and design tweaks have produced more passenger room even though the vehicle hasn't changed in size. There's also a new Display Audio system that integrates audio, infotainment and navigation systems.

And in terms of performance, revisions to last year's engines and suspension have improved handling and made the new Camry more fun to drive. At the same time, fuel economy was also increased to where the four-cylinder is now the most fuel-efficient in its class and the V6 now gets 30 mpg on the highway.

Overall, we happen to think a Camry is one of the smart choices when purchasing a used car. You can pretty much count on dependable transportation and rack up quite a few miles. Then, when you're ready to move on, they hold their values better than most.

And whether rated by industry experts or consumers themselves, the Camry has a long history as a top performer. Typical reviews note roominess, comfort, quietiness, easy and smooth driving, safety and luxury features, high resale values and a strong reputation for reliability.


Buy at wholesale?

So lastly, there are actually several different ways to buy a used Camry at the lowest price, and even at wholesale.

First of all, here's a lowest price used car buying guide that details a very effective method, one that often beats down prices even to wholesale levels. And somewhat related to this, here's another method that identifies price-distressed cars right on dealer lots. These are vehicles they are so desperate to unload they would welcome your wholesale offer.

In addition, you can also try the public car auctions in your own geographic area. While there can be a lot of junk vehicles at these auctions, there are often absolute gems sprinkled in as well. This article reviews what to expect at open-to-the-public car auctions and how to locate them in your own area.

And for those of you who might be interested in a brand new Camry if the price was crazy good, here's info on exactly how to get the best price on any new car. This works just phenomenally well.



Other Pages Of Possible Interest:

Additional Pages Of Possible Interest:




Auto Broker Magic
West Palm Beach, Florida
Site Map | Disclosure
Copyright 2015, Josh Rosenberg. All Rights Reserved.