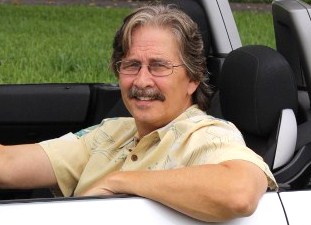 Josh Rosenberg
We don't just talk cars ... we teach how to buy them.

2011 Toyota Prius Hybrid
Features And Pricing


(See Also: How To Get The Best New Toyota Prius Deal)

As the hybrid market has evolved and heated up considerably in recent years, one thing hasn't changed: the Toyota Prius remains king of the hill. And the 2011 Prius ably dons the crown with its best-in-class fuel economy, versatile and space-efficient cabin, comfortable ride, high-tech feature offerings, solid build quality and reasonable pricing.

If anything, the Prius is even better following last year's redesign which made aerodynamic revisions to further reduce drag while also giving the car a sleeker and sportier look. The gas engine size was increased and the electric motor was also strengthened, resulting in both additional power and still better gas mileage performance, with a combined city/highway EPA rating of 50 mpg, simply tops in the conventional hybrid segment. Handling agility was also enhanced thanks to a new suspension tuning and improved electric steering.

The 2011 Prius also offers a wide range of personal customization based on individual preferences. It can come as a fairly basic but versatile utility hatchback or be equipped like a small luxury sedan. Indeed, upper level models can sport such premium and high-tech features as heated leather seats, navigation, an automated parallel-parking system, a solar-powered sunroof (for interior ventilation when parked), a pre-collision system which tightens the seatbelts and applies the brakes if an imminent crash is detected, a lane-departure warning system and adaptive cruise control.

Trims, Standard Features And Options:

The 2011 Toyota Prius is offered in five trims: simply named Prius I, Prius II, Prius III, Prius IV and Prius V.

Standard features on the Prius I include power windows, power mirrors, power doorlocks, 15-inch steel wheels, a height-adjustable driver seat, a tilt/telescoping steering wheel and a 60/40-split-folding rear seat, while the Prius II adds cruise control, keyless entry/ignition, 15-inch alloy wheels, automatic headlights, heated exterior mirrors and a 6-speaker audio system with a CD player and an auxiliary audio jack.

Moving up to the Prius III adds Bluetooth as well as an 8-speaker JBL audio system with a 6-disc CD changer, while the Prius IV goes on to add leather upholstery, heated front seats, exterior locking buttons for keyless entry, an auto-dimming mirror and driver lumbar adjustment. The top-of-the-line Prius V then adds foglamps, LED headlamps with auto-leveling and washers, and 17-inch alloy wheels.

The optional Navigation package is available on all models except the Prius I and II and includes voice-activated touchscreen navigation, a rearview camera, a 4-disc CD changer (instead of the 6-disc), Bluetooth music streaming and an iPod/USB audio interface. A Solar Roof package can then be added to the Navigation package and features a sunroof with a solar-powered ventilation system and remote-activated air-conditioning for cooling the cabin before entering.

There's also an Advanced Technology package offered on the Prius V which includes everything in the Navigation package, automated self parking, a pre-collision alert system, a lane departure warning system and adaptive cruise control.

Engines, Powertrain And Gas Mileage:

Powering all 2011 Prius models is a combination of a 1.8-liter four-cylinder gas engine with two electric motor/generators. The total output is 134 horsepower, transferred by a specialized continuously variable transmission (CVT).

Gas mileage performance is outstanding with an EPA-estimate of 51 mpg city, 48 mpg on the highway and 50 mpg in combined driving.

Safety:

Standard safety features across the board on all 2011 Toyota Prius models include traction and stability control, antilock disc brakes (ABS), front side airbags, a driver knee airbag and side curtain airbags. In addition, a pre-collision warning system and a lane-departure warning system are available options on upper level models.

Government crash tests had not yet been completed at the time of this writing. However, the 2010 Prius received four out of five stars stars in frontal-impact protection for both driver and passenger, while earning five stars for front passengers and four stars for rear passengers in side-impact tests.

Interior:

The 2011 Prius' cabin is attractive, roomy and user-friendly. The protruding "floating console", while perhaps busy looking to some, is well laid out, easy to see and use, and also offers an underneath storage tray. A particularly convenient feature is a digital instrument panel display of audio, temperature and trip computer information by touching these controls on the steering wheel.

The overall interior has been thoughtfully designed to maximize space and versatility, while the seating is both comfortable and supportive, front and rear. There's ample space in the backseat and the hatchback body style allows for more cargo room than most traditional midsize sedans.

Drive:

The driving quality of the 2011 Toyota Prius is not engineered to be particularly spirited, but as a gas-sipping hybrid is quite competent, secure and agile enough. Most drivers will likely be satisfied with its acceleration as well as its helpful four driving modes (Normal, Eco, Power and EV) which allow the driver to select the best powertrain configuration depending on the situation. Eco is uninspiring but gets the best gas mileage. Power is more upbeat for driving up hills or entering highways, while EV eliminates the gas engine in speeds of up to 25 mph when the battery is at least half-charged.

A big plus, of course, is a drive that is exceedingly quiet, even silent at times, due to the part-time electric power and lots of noise-reducing materials.

How To Get The Lowest Price:

Best Negotiating Tactic: Well, there's definitely a 'best way' when it comes to new car buying. If you want to get the best bottomline, out-the-door price you need to know exactly who to talk to at the dealership, how to make the contact and how to make this person eager to quickly drop prices as low as possible to get your sale.

Here's the details on exactly how to get the best price on a new Toyota Prius ... or any other car.

Also, For 'Used' Car Buyers ...

Those of you in the market for a used car may want to check out this article about how to buy a used car at the lowest price. It details a super effective buying method, one that often beats down prices to wholesale levels.

And somewhat related to this, here's another excellent method that identifies Price-Distressed Cars Right On Dealer Lots. These are vehicles they are so desperate to unload they would welcome your wholesale offer.

In addition, you can also try Wholesale Bank And Government Car Auctions in your own geographic area. While there can be a lot of junk vehicles at these auctions, there are often absolute gems sprinkled in as well. This article reviews what to expect at open-to-the-public car auctions and how to locate them in your own area.

Price:

2011 Toyota Prius Hybrid:

Prius I: list price: $21,650, invoice price: $20,567

Prius II: list price: $23,050, invoice price: $21,667

Prius III: list price: $24,050, invoice price: $22,389

Prius IV: list price: $26,850, invoice price: $24,994

Prius V: list price: $28,320, invoice price: $26,362


Other Models Of Possible Interest:

Pre-owned Toyota Prius Overview & Best Price Tips
2011 Toyota Corolla Pricing And Feature Info
Toyota Yaris 2011 Features Review And Invoice Price
2011 Toyota Camry Features And Invoice Overview
Toyota Avalon 2011 Invoice Price And Features
2011 Toyota Highlander Features Review And Invoice Price
Toyota RAV4 2011 Invoice And Features Information
2012 Toyota Camry Review And Invoice


Additional Models Of Possible Interest:

Pre-owned Toyota Avalon Overview & Best Price Tips
Pre-owned Toyota Camry Overview & Best Price Tips
Used Toyota Yaris Info & Wholesale Sources
Pre-owned Toyota Corolla Info & Wholesale Sources
Used Toyota Matrix Info & Wholesale Sources
Used Toyota Rav4 Overview & Auction Sources
Pre-owned Toyota Model Pros, Cons & Auction Sources



Auto Broker Magic
West Palm Beach, Florida
Site Map | Disclosure
© copyright 2011 - 2021, Josh Rosenberg. All Rights Reserved.