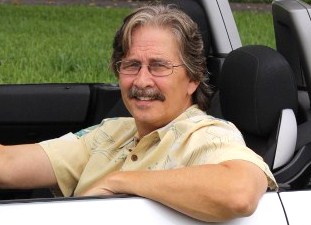 Josh Rosenberg
We don't just talk cars ... we teach how to buy them.

Older Used Toyota Model
Pros And Cons

Potential older used Toyota buyers can use this information to help identify which models may be the best fit as well as how to then purchase the vehicle at the best possible price ... and yes, even at wholesale.

When buying a used Toyota, or any cars or pickup trucks for that matter, why pay for all the Dealer overhead ... the advertising, dozens of employees, high rent, fancy showrooms, Dealer Fees and on and on? It's just not necessary for internet savvy car buyers.

We love just about all of the various Toyota models. Here's some of our favorites, followed by the most money saving buying strategies (click on each model's link for more information):

Toyota Avalon: Ever since its debut in the mid-1990s, the Toyota Avalon has earned high praise for its solid performance, spacious cabin, long list of features, smooth ride and strong reputation for reliability.

While pre-2005 Avalons are certainly worthy of serious consideration in the upscale full-size sedan segment, it was the third Avalon generation (2005 through the current model) that elevated it to likely the best available for those under $40,000 new. This total redesign created an overall more refined sedan with significant mechanical improvements, added power and a more capable suspension.

The Avalon is front-wheel-drive only and was available in three models during this production run: XL, XLS and Limited. But even the base XL is very well-equipped, including standard features such as a power driver seat, automatic climate control, 16-inch alloy wheels, electroluminescent gauges, a CD player, a cabin air filter and a tilt/telescoping steering wheel.

Overall Pros: Comfortably accommodates five adults, very attractive interior, loads of available upscale features, smooth and quiet drive, powerful yet fuel efficient V6, high crash test ratings.

Overall Cons: Pricey, rear seats don't fold, not a sporty handler.

Toyota Camry: The Camry has dominated the midsize sedan market here in the U.S. for the last 25+ years. It's an excellent choice as a used car due to its proven high build quality, comfortable drive and long-term durability.

The current version of the Toyota Camry debuted for the 2007 model year and carried through the 2011 model. It's a front-wheel drive, midsize sedan offered in base, LE (the most popular), SE (sporty) and XLE (more luxury-oriented) models. But even the base Camry is already well-equipped with standard features such as full power accessories, stability control, antilock brakes (ABS), cruise control, air conditioning, a tilt/telescoping steering wheel, a 6-speaker CD sound system, Bluetooth and satellite radio.

The next most recent generation was produced during the 2002 to 2006 model years. Again, this Toyota Camry was a roomy and comfortable sedan offered with either an inline-4 or V6 engine. While many of these Camrys were still equipped with most of the latest safety features such as stability control and side curtain airbags, the base Camry did not get standard antilock brakes until 2005.

Overall Pros: Strong yet fuel-efficient V6 engine, smooth ride, roomy cabin, outstanding reliability record, high resale values, excellent crash test scores.

Overall Cons: Interior has some low-quality plastics, numbish steering, some fit and finish flaws.

Toyota Corolla: Now in its ninth generation, the Corolla is the best-selling car of all time. Why? It's small with good gas mileage, it's economically priced, and it's reliable. Over 200,000 Americans buy a Corolla every year ... 'nough said.

In our opinion, the Corolla was long been one of the best compacts available. And despite it's small size, we find the handling comfortable and smooth and the ride, while a little bit noisy, quieter than most of the competition. The seating is also very comfortable for a small car.

Fuel economy is another strong point for the Corolla. In test drives, the LE sedans with automatic transmissions have averaged 28.5 mpg in a mix of highway and city miles. The manual S model has been tested at 34.1 mpg while the XRS gets 30.3 mpg (and does require "premium" grade gasoline).

Overall Pros: Excellent dependability reputation, excellent gas milage, roomy and good quality cabin.

Overall Cons: Uninspiring road manners, few upscale features, some important safety features are optional.

Toyota Prius Hybrid: Like many Toyota vehicles, the Prius has become the standard-bearer in the hybrid market. It's already in its third generation while most automakers have only recently (or not yet) developed a gasoline/electric hybrid vehicle. It's most notable for its fuel economy, relatively undiminished driving ability and reasonable price.

After debuting in the U.S. in 2001, the Prius was redesigned for the 2004 model year, and this same generation has been produced through 2009 models. It was upgraded with more size, more power, and more features, but the price remained the same. It evolved from a 4-door sedan into a sloped-roof 4-door hatchback that added 6.9 inches in wheelbase, 6.3 inches in total length, 1.2 inches in height and nearly 2 inches in width, but only increased weight by 125 pounds.

As in the previous 2001 to 2003 generation, the Prius was equipped with a 1.5 liter four-cylinder engine coupled with a battery-driven electric motor driving the front wheels with a continuously variable automatic transmission (CVT). The CVT allows the Prius to furnish a nearly infinite number of drive ratios, as determined by its powertrain computer.

Overall Pros: Outstanding gas mileage performance, low emissions, futuristic interior, ample cabin room, very maneuverable in tight areas.

Overall Cons: Less power and nimbleness than standard midsize sedans, some lower grade interior plastics.

Toyota Tacoma: The Tacoma has pretty much become the mainstay of the compact pickup truck market. With a wide choice of available body styles, it's extremely versatile as either a work truck or simply used for everyday transportation. It also has very good 4x4 capabilities and a strong reputation for durability.

There have been two generations of Tacomas. The most recent, its second, made its debut for the 2005 model year. There have been few changes during this run. It should be noted that the 2005 Tacoma had higher engine output numbers, but this was merely a result of a subsequent change in the testing procedure and not in the actual horsepower.

The first generation dates back to the Tacoma's introduction in 1995. This Tacoma is smaller than the current one but remains a capable and durable used truck choice. These Toyota Tacomas were powered by either one of two offered four-cylinder engines or a 190-horsepower V6. Same as currently, the Tacoma was available in both two-wheel or four-wheel drive with either a 5-speed manual transmission or a 4-speed automatic.

Overall Pros: Solid build quality, lots of trims/body styles, nice balance of power and fuel economy, well-equipped interior, good off-road abilities.

Overall Cons: V6 engine can be noisy, low seating position.

Toyota Tundra: Like the Tacoma, with it's many configurations the full-sized Tundra pickup can used primarily as a work truck or simply for family transportation. Noted for its impressive driving comfort and refined V8 engine, it also has lived up to Toyota's excellent reliability track record.

The second-generation Tundra, produced for the 2007 through the current model year, features a fully boxed frame, three different cab sizes and bed lengths, and your pick of three engines. "Three" seems to be the magic number when choosing a used Tundra. There's also three wheelbases and three trim levels. Three-passenger, two door regular cabs come as either the basic DX model or more uplevel SR5 trim. Both the Double Cab and longer CrewMax crew cab seat six, have four doors, and can be found in SR5 and top-of-the-line Limited models.

The first Tundra generation debuted for the 2000 model year and continued through 2006. While it too could be outfitted with an optional V8 and came in a number of configurations, it wasn't considered on a par with its top rivals in terms of size and toughness when it came to challenging work-site type of tasks. It was more than satisfactory in most other environements, however.

Overall Pros: Powerful 5.7-liter V8 engine, hefty towing capacity, lots of convenience features, wide choice of body styles, potent 5.7-liter V8, ample passenger space.

Overall Cons: A somewhat rough ride, some hard interior plastics, long reach to audio controls.

Toyota Rav4: The RAV4 was one of the first compact SUVs in the market and is already into it's third generation. The result is an evolved, small SUV that has kept getting better and better. The RAV4 has favorable driving dynamics, fuel-efficient engines and high quality levels.

The most recent Toyota RAV4 generation, its third, has been produced for the 2006 through 2012 model years. This version is larger than its predecessors and represents the only RAV4s available with a V6 engine and a third-row seat. And there have been few changes during this production run.

The second-generation RAV4 was produced for the 2001-2005 model years. It too was larger and more stylish than its predecessor and featured innovative removable second-row seats that allowed for huge cargo space flexibility. The early versions were equipped with a 2.0-liter four-cylinder engine that produced 148 horsepower. In 2004, it was replaced with a 2.4-liter four-cylinder good for 160 horsepower.

Overall Pros: Nice combination of ride quality and handling, powerful yet fuel efficient optional V6, passenger-friendly second-row seating, solid crash test ratings, low cargo floor, high build quality.

Overall Cons: Interior less impressive than rivals, driver seat is tight for tall drivers, side-hinged rear gate interferes with curbside loading.

Toyota 4Runner: This is Toyota's traditional truck-based SUV and is an excellent choice for those seeking size and comfort, but who also need something rugged and durable. The 4Runner is really at its best off-road.

And even the base SR5 model came already well-equipped with standard features such as full power accessories, cruise control, automatic climate control with rear vents and a trip computer. The Sport Edition comes with more than just an appearance package (roof rack, side steps, fog lights). It has larger front brakes, 17-inch wheels and an upgraded suspension system. The top-of-the-line Limited adds leather upholstery, a CD changer (2006 and newer) and dual climate control.

Some used Toyota 4Runner models can also be found with the optional navigation system, which added a back-up camera for 2004. And all models have off-road electronic features such as Downhill Assist Control and Hill-Start Assist Control. And in 2005, the 4Runner got some modest exterior design revisions, while the stability control system added a limited-slip differential.

Overall Pros: Smooth highway drive, long list of standard equipment, powerful V6 engine, excellent off-roader.

Overall Cons: Below average storage room, third-row has little legroom and doesn't fold flat.

Toyota Sienna: The Sienna is another nameplate vehicle in its class. This minivan has some of the best crash test scores in the market. In addition, the V6 engine is refined and fuel efficient while this vehicle has earned an enviable reputation for reliability and long-term durability.

The Sienna has been a leading minivan for some time now and was redesigned for the 2004 model year. This second Sienna generation has been produced through the 2010 model year and is the version most readily available in the pre-owned market. This newer generation received refreshed styling, larger dimensions, and additional power when compared to the Sienna's first generation, which made a 1998 debut and ran through the 2003 model year.

Also new was the addition of three new available options: head-protecting curtain side airbags, a hideaway 3rd-row seat, and all-wheel drive. Compared to the earlier Siennas, the new ones were longer by 6.5 inches and almost 4 inches wider with a 5.1 inch longer wheelbase.

Overall Pros: Smooth and powerful V6 engine, very comfortable ride, loads of convenience features, solid build quality, available all-wheel drive.

Overall Cons: Below average handling when compared to the Honda Odyssey and Kia Sedona.

But no matter which Toyota you're interested in, it is true that they're a bit pricier than most of the competition. This is primarily due to their higher overall quality and stronger resale values.

However, we can make a number of suggestions to help you save quite a bit when buying one.



How To Buy A Used Toyota
At The Best Price:

There are actually several different ways to buy a used Toyota at the lowest price, and even at wholesale. You can click on the links to each of the following methods to get the specific instructions.

First of all, here's a Lowest Price Used Car Buying Guide that details a super effective method, one that often beats down prices even to wholesale levels. And somewhat related to this, here's another excellent method that identifies Price-Distressed Cars Right On Dealer Lots. These are vehicles they are so desperate to unload they would welcome your wholesale offer.

In addition, you can also try the Public Car Auctions in your own geographic area. While there can be a lot of junk vehicles at these auctions, there are often absolute gems sprinkled in as well. This article reviews what to expect at open-to-the-public car auctions and how to locate them in your own area.

Also ... for those of you who might be interested in a brand new Toyota, if the price was crazy good, here's info on exactly How To Get The Best Price On A New Toyota. This works just phenomenally well.



Other Pages Of Possible Interest:


Additional Models Of Possible Interest:


Auto Broker Magic
West Palm Beach, Florida
Site Map | Disclosure
Copyright 2009 - 2021, Josh Rosenberg. All Rights Reserved.