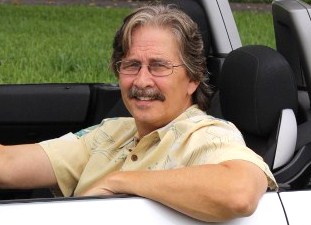 Josh Rosenberg
We don't just talk cars ... we teach how to buy them.

Older Audi A6 Overview And How
To Buy At The Best Price

The Audi A6 is one of the most distinctive vehicles in the mid-sized market. If you are leaning towards "more luxury" over "more sporty", then the Audi A6 is likely a vehicle to consider. And older models are obviously much more affordable. But please shop around carefully for those relatively lower mileage vehicles ... they are still out there.

The A6 comes in two versions; a sedan or wagon. Many models are also equipped with Audi's "quattro" all-wheel-drive, making it less of a hazard to manuever throughout the winter. A6's can be found with either a V6 or V8 engine, depending on your power needs.

The wagon version of the A6, the Avant, is also one of the few luxury wagon vehicles available in the market.

Since its initial release the A6 model has won many accolades, including the prestigious 2005 World Car Of The Year award. The jury of 48 international auto journalists from 16 countries looked at 23 separate parameters, including acceleration, braking, vehicle dynamics, safety features, cargo and off-road capabilities.

The A6 was redesigned for the 2005 model year, adding new styling, more space and more power. The wheelbase grew by 3.2 inches compared to the previous 1998-2004 A6 generation. This was its third generation and was carried through until the 2012 redesign. It's also this generation which best combines an eye-catching design, advanced driving dynamics and luxurious surroundings, while also being the most available in the second-hand market.

Available as either a sedan or wagon (Avant), there are three models differentiated by their engines: base 3.2, midlevel 3.0T Quattro and top-of-the-line 4.2 Quattro. In addition, each model comes with one of three equipment packages: Premium, Premium Plus and Prestige. Used A6 shoppers should note that the Prestige package was not offered on the base 3.2 and comes standard on the 4.2.

The Premium package is standard on the 3.2 and 3.0T Quattro. And while there are some minor differences based on model year, this package typically includes leather upholstery, power front seats (heated on the Quattro), 17-inch alloy wheels, dual-zone automatic climate control, a sunroof, a tilt/telescoping steering column, Bluetooth, a trip computer, Audi's MMI systems controller and an audio system with a CD changer, satellite radio and an iPod input.

The Premium Plus package can be found as an option on some used 3.2 and 3.0T Quattro models and goes on to add driver memory functions, 18-inch wheels, an auto-dimming rearview mirror with a compass, heated auto-dimming exterior mirrors, bi-xenon headlights with LED daytime running lights and aluminum door sills, while the Prestige package was optional on the 3.0T Quattro and standard on the 4.2 Quattro andf added unique 18-inch wheels, keyless entry and ignition, a back-up camera, adaptive headlights, a back-up camera, a power-adjustable steering column, shift paddles, navigation, a color trip computer an upgraded surround-sound audio system.

The 3.2 sedan offered a choice of 16, 17, or 18 inch wheels, while the 4.2 sedan came with either 17 or 18 inchers. Some of the lower trims can also be found with optional navigation, satellite radio, and for sedans, steering-linked adaptive headlights. And in terms of safety features, all A6 models featured standard front side airbags, curtain side airbags (rear side airbags were optional), antilock 4-wheel disc brakes and an antiskid system.

Under the hood of the 3.2 is a 265-horsepower V6, while the 3.0T comes with a 300-horsepower supercharged V6 and the 4.2 is powered by a 350-horsepower V8. The 3.2 front-wheel-drive sedan is equipped with a continuously variable transmission (CVT) with driver-selectable shift points. All other models come with a six-speed automatic transmission and the Quattro AWD system. The wagon comes with the 3.0T engine, the automatic transmission and Quattro.

While all the engines are smooth and refined, our favorite would be the 3.0T due to its brisk acceleration (even quicker than the V8) and better fuel economy. And while the A6 offers a very comfortable highway ride, it's still able to provide capable and confident handling.

Potential used A6 buyers should also note that the base V6 produced only 255 horsepower from 2005 - 2009. In addition, the supercharged V6 (3.0T) was not offered during the 2005 - 2008 model years. Lastly, the V8 produced 335 horsepower before 2007.

The next generation, produced through 2016 had mixed reviews. Pluses iclude its larger size with best-in-class rear legroom and trunk space. However, its inline-4 2.0 TFSI engine, while still quite impressive, was considered a bit of a letdown when compared to the 6-cylinder engines of lighter competitors. That said, the S4 sports sedan earns high praise with its V6 3.0 TFSI engine for both power and fuel efficiency.

An earlier generation, its second, was produced for the 1998 through 2004 model years. For the first two years it was powered by a naturally aspirated V6. Beginning with the 2000 model, a lively twin-turbocharged V6 and a robust-torque V8 were added. Then in 2002, a larger and more powerful 3.0-liter six-cylinder was added to the lineup.

Available transmissions during this run included a 5-speed automatic and a CVT (introduced in 2002). These versions are also very highly regarded for their luxurious cabins and all-wheel-drive utility.

In our opinion, the most compelling aspect of the A6, in either of these more recent generations, is its sheer quality. Whether it's the roomy space of the Avant, or the high-end, equipment-laden sedan version, you can be assured that you have purchased a vehicle of high build quality. In addition, the handling of the A6 can be described as smooth and refined, clearly matching the luxury feel of it.

So, yes, we think the A6 can make a good choice as a used car purchase for those looking in the higher end market, assuming careful shopping for the relatively lower mileage vehicles still out there.. And we can make several suggestions to help you save when buying one.


How To Get The Best Price

There are actually several different ways to buy a used A6 at the lowest price, and even at wholesale. You can click on the links to each of the following methods to get the specific instructions.

First of all, here's a Lowest Price Used Car Buying Guide that details a super effective method, one that often beats down prices even to wholesale levels. And somewhat related to this, here's another excellent method that identifies Price-Distressed Cars Right On Dealer Lots. These are vehicles they are so desperate to unload they would welcome your wholesale offer.

In addition, you can also try the Public Car Auctions in your own geographic area. While there can be a lot of junk vehicles at these auctions, there are often absolute gems sprinkled in as well. This article reviews what to expect at open-to-the-public car auctions and how to locate them in your own area.

Also ... for those of you who might be interested in a brand new A6, if the price was crazy good, here's info on exactly How To Get The Best Price On A New Audi A6. This works just phenomenally well.



Other Pages Of Possible Interest:
Additional Models Of Possible Interest:


Auto Broker Magic
West Palm Beach, Florida
Site Map | Disclosure
© copyright 2008 - 2021, Josh Rosenberg. All Rights Reserved.