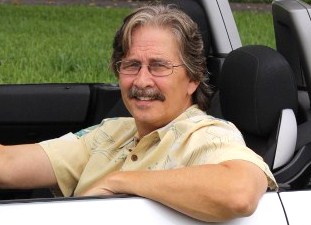 Josh Rosenberg
We don't just talk cars ... we teach how to buy them.

Used Honda S2000 Overview And How
To Buy At The Lowest Price

If you haven't driven a Honda S2000 ... do it! It's quite an experience to say the least. Yes, we all know the S2000 is gorgeous. Well, the drive is "gorgeous" too! Actually, no surprise there ... it's a Honda. In fact, this high-revving sports car gets a 5-star J. D. Power Rating for "Mechanical Quality".

With a 6-speed manual-only gearbox and a 2.0 liter 4-cylinder engine that produces 240 horsepower and 9,000 rpm (pre-2004) without a turbo or being supercharged, the Honda S2000 performs more like a race car than a sports car. It's just one fine piece of machinery.

But then again, maybe you already know all this. And perhaps that's what brought you here in the first place. What you may not know is that you can get a Pre-Inspected and Auto History Guaranteed used Honda S2000 ... at way below Dealer prices. Wholesale auto auction prices are typically $2,000 to $4,000 less than Blue Book retail, depending on the year and mileage. In fact, you can do this on any used Honda model.

For those possible interested in a used Honda S2000, here's some background information which may help narrow down your model year choice.

The two-seater Honda S2000 rear-wheel-drive roadster was produced for the 2000 through 2009 model years. No matter the year, the S2000 coupled a high-winding, high-performance inline four-cylinder engine with an exceptionally balanced chassis.

With its debut in 2000, the Honda S2000's 2.0-liter inline-4 produced more horsepower per liter than any other naturally aspirated engine available anywhere. In 2002, the short-throw shifter was smoothed out, a glass rear window with a defogger was added and the audio system was upgraded. There was also some minor design revisions, including a new shift knob, some silver trim accents in the cabin and chrome taillight rings. Some used S2000s can be found with the optional aluminum hardtop which also was introduced in 2002.

In 2004, the 2.2-liter engine made its debut and shorter gearing was added for the 6-speed transmission's lower four gears, giving it a snappier performance at lower engine speeds. In addition, some suspension tweaks were made to make the super-responsive S2000 a bit more forgiving of non-expert drivers. Tire size was also increased from 16 inches to 17.

Used Honda S2000 shoppers should also note that the 2008 model year ushered in the CR model, revised the gauge cluster and made high-speed stability improvements.

For the 2009 model year, the S2000's last, two models were produced: the standard model and the racetrack-oriented CR (Club Racer). Powering both was a lively 2.2-liter inline-4 with an 8,200-rpm redline paired with its short-throw 6-speed manual transmission. The standard model featured leather upholstery, lightweight 17-inch wheels, air conditioning, a power-top with a glass rear window and defroster, keyless entry, HID headlights, stability control and an 8-speaker CD stereo system. Some of these can also be found with the optional aluminum hardtop.

The S2000 CR dropped the air conditioning, the stereo and the power top to shed weight, but added a lightweight removable hardtop, a beefier and more rigid structure, track-oriented suspension settings and aerodynamic body revisions.

Overall, the S2000's reputation for both performance and reliability, along with fairly strong resale values, has made the S2000 a very strong choice for driving enthusiasts in the preowned market.



How To Get The Best Price On A
Pre-Owned Honda S2000

There are actually several different ways to buy a used S2000 at the lowest price, and even at wholesale. You can click on the links to each of the following methods to get the specific instructions.

First of all, here's a Lowest Price Used Car Buying Guide that details a super effective method, one that often beats down prices even to wholesale levels. And somewhat related to this, here's another excellent method that identifies Price-Distressed Cars Right On Dealer Lots. These are vehicles they are so desperate to unload they would welcome your wholesale offer.

In addition, you can also try the Public Car Auctions in your own geographic area. While there can be a lot of junk vehicles at these auctions, there are often absolute gems sprinkled in as well. This article reviews what to expect at open-to-the-public car auctions and how to locate them in your own area.

Also ... for those of you who might be interested in a brand new vehicle, if the price was crazy good, here's info on exactly How To Get The Best Price On A New Car, Truck Or SUV. This works just phenomenally well.



Other Pages Of Possible Interest:

Additional Models Of Possible Interest:



Auto Broker Magic
West Palm Beach, Florida
Site Map | Disclosure
© copyright 2008 - 2016, Josh Rosenberg. All Rights Reserved.