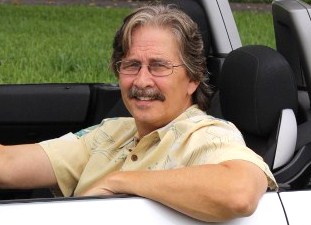 Josh Rosenberg
We don't just talk cars ... we teach how to buy them.

Saturn Model Overview And How To
Buy At The Best Price

"Older" vehicles are making more and more sense as used car prices have skyrocketed, and in particular, those with relatively low mileage ... and they are out there to be found with careful shopping, Saturns included.

GM's Saturn brand was discontinued in 2009 due to the financial crisis which seriously impacted all of the U.S. automakers. It was unfortunate because after floundering a bit in the 1990's, Saturn had made a strong comeback in the 2000's with the introduction of a number of much improved vehicles which were well-constructed, attractively priced and with generally quite good fuel economy.

But due to GM's bankruptcy reorganization, and the subsequent falling through of the sale of the brand to the Penske Corporation, Saturn closed shop. For those of you who may be interested in an older vehicle at this time, here's some model information and buying tips which could be helpful.

I'm excluding, however, used Saturns produced prior to 2000. During the 90's, Saturn had lost a bit of its initial luster due to dated platforms and a limited model lineup which could no longer stand up well against the competition. Sales dropped significantly until GM recommitted to the brand in a major way in 2000.

It began with the introduction of the L Series which shared the platform and engine with GM's European Opel Vectra. Also introduced was the compact Vue crossover SUV, the Relay minivan and the S Series was replaced with the Ion (available in both sedan and coupe body styles). Even a hybrid was added to the lineup with the Saturn Vue Green Line.

Coming later was the sporty Sky roadster, the midsize Aura sedan, a second-generation of the Vue, the full-size Outlook crossover and the European-based Astra hatchback. Perhaps aside from the Ion, these vehicles demonstrated that Saturn had once again become adept at providing vehicles that offered good value for the money.

And due to today's very high used car prices, tracking down lower mileage Saturn models can make a solid choice. Here's a few of our favorites:

Saturn Astra: In 2007, GM decided to end their Saturn Ion line, leaving them without a car in the compact segment. In a smart move, GM brought over one of their most acclaimed and internationally popular cars, the Saturn Astra ("Opel" Astra in Europe - sold over 500,000 in 2007 alone).

The Astra made it's U.S. debut in 2008 and is practically identical to the international version. And it's a good one ... quite competitive with other fine choices such as the Honda Civic and Mazda 3. Pluses included its crisp road manners, sporty design and surprisingly sophisticated cabin for an economy car.

The Astra is fun to drive in its own right, but particularly when compared to most economy hatchbacks. This is especially so with the two-door (there's also a four-door) due to its European-based suspension tuning. In fact, in terms of handling and road grip, the Astra is right up there with more performance-oriented names. No, it's not the fastest in a straightline, but its still quite lively while being particularly impressive on those back twisty roads. It's just a lot of fun for the money.

Saturn Aura: The Aura is a midsize sedan also with a distinctive European flavor when it comes to its design and performance. Produced for the 2007 - 2009 model years, it offered quite a nice combination of edgy design, precise handling, comfort and upscale features.

Frankly, after years of inferior contributions to the midsize sedan market, Saturn's Aura was a true contender. Two strong V6 engines were available along with plenty of sporty features and equipment. The XE model was equipped with a 3.5-liter V6 that produced a lively 224 horsepower, while coming with standard features such as full power accessories, air-conditioning, cruise control, traction control, StabiliTrak stability control and a 6-speaker audio system with CD player and auxiliary input for digital music players.

Under the hood of the XR was a 3.6-liter V6 good for a robust 252 horsepower. It also featured a 6-speed automatic transmission with paddle shifters (who would of thought it from Saturn?), leather upholstery, 18-inch alloys, heated front seats and a premium 8-speaker audio system with a 6-disc CD changer.

Saturn Outlook: For larger families looking for a very functional alternative to a minivan or a full-size, truck-based SUV, a used Outlook just might fit the bill. It offers loads of space for either passengers or cargo, a smooth and pleasant driving experience, easy access to three rows of seats that all accommodate adults, an above-average towing capacity and the handling capability of a smaller SUV.

Two models were produced. Standard features on the XE included alloy wheels, heated mirrors, front and rear climate controls, full power accessories, a CD/MP3 player with satellite radio (2009), cruise control and OnStar's communication system, while the XR added such features as steering-wheel audio controls, a power driver seat, dual exhaust, Bluetooth (2009), wood trim and a trip computer.

Saturn Sky: The Sky was an instant hit with its introduction in 2007. This fun-to-drive roadster with its striking looks has a lot to offer, whether as a 177-horsepower 2.4 liter engine version with plenty of oomph or as the turbo charged 260-horsepower Sky Red Line. As Edmunds.com said, "A screaming performance value".

The Sky came in two models, the Base Model and the Red Line. The main difference between the two is the engine. The Red Line boasts a 260 horsepower 2.0 liter turbocharged four-cylinder engine. The Red Line can go from a standstill to 60 mph in just 5.5 seconds ... and that is quick indeed.

Saturn Vue: The Vue is an attractively designed and affordably priced compact SUV. And there was no sitting still by Saturn on this one. Since its debut in 2002, it was continually improved and the available models were expanded to include a performance Red Line version as well as a hybrid model.

But it's really the second generation Vue, produced in 2008 and 2009, that are the best. Happily, this version of the Vue shared much of its basic structure with the Antara, a small SUV produced by Opel (GM's European division based in Germany). The Antara was a widely-respected vehicle and a solid performer. These last Vue models produced here really had the look and feel of a European car and was a significant improvement over its predecessors.



How To Get The Best Price

There are actually several different ways to buy an older Saturn at the lowest price, and even at wholesale. You can click on the links to each of the following methods to get the specific instructions.

First of all, here's a Lowest Price Used Car Buying Guide that details a super effective method, one that often beats down prices even to wholesale levels. And somewhat related to this, here's another excellent method that identifies Price-Distressed Cars Right On Dealer Lots. These are vehicles they are so desperate to unload they would welcome your wholesale offer.

In addition, you can also try the Public Car Auctions in your own geographic area. While there can be a lot of junk vehicles at these auctions, there are often absolute gems sprinkled in as well. This article reviews what to expect at open-to-the-public car auctions and how to locate them in your own area.

Also ... for those of you who might be interested in a brand new vehicle, if the price was crazy good, here's info on exactly How To Get The Best Price On A New Car, Truck Or SUV. This works just phenomenally well.



Other Models Of Possible Interest:
Additional Models Of Possible Interest:


Auto Broker Magic
West Palm Beach, Florida
Site Map | Disclosure
Copyright 2008 - 2021, Josh Rosenberg. All Rights Reserved.