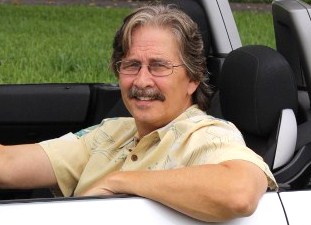 Josh Rosenberg
We don't just talk cars ... we teach how to buy them.

Older Model Used Jaguar Overview And
How To Buy At The Best Price

Jaguar has long produced vehicles with traditional, elegant English refinement and old-world luxury. In our opinion, they are truly a special and unique brand ... one that turns heads and wins respect.

And the older Jaguars still available out there have the distinctive styling, sporty performance and luxurious interiors that has made them famous worldwide for decades. Some models, like the Americanized Jaguar S-Type and X-Type, weren't quite up to those standards but still allow used car buyers to get a taste of this famous line at an affordable price.

Lower mileage models are getting harder to find but still turn up from time to time with careful and patient shopping.

Jaguar S-Type: Produced for the 2000 through 2008 model years, the Jaguar S-Type sedan was a more moderately priced Jaguar that was part of the Ford-Jaguar partnership at the time. It actually is a twin of the more esteemed Lincoln LS, but with Jaguar's classic and distinctive exterior styling, while offering an appealing combination of road manners, comfort and performance.

We prefer 2003 and newer models following an upgrade which produced higher-grade interior materials, more responsive steering and braking and livelier overall driving dynamics. The S-Type 3.0 comes with a 235-horsepower 3.0-liter V6 engine. The 4.2 model ups the ante with a 4.2-liter 300-horsepower V8, while the S-Type R was introduced in 2003 with a 390-horsepower (400-hp in 2004 - 2008 models) supercharged V8 engine and adjustable sport-tuned suspension.

The drive of the S-Type can only be described as smooth and refined. Even with its intended light steering and soft suspension, the S-Type still has no problem handling more challenging twists and turns. And while the power derived from the V6 engine is adequate and makes this car quite capable, the V8 and supercharged V8 versions make it something extra special.

Overall Pros: Elegant design, brand name pizzazz, luxurious cabin, powerful S-Type R V8.

Overall Cons: Mediocre power from V6, less sporty than some rivals, a few lower-quality interior pieces.

Jaguar X-Type: Produced from 2002 to 2008, the all-wheel-drive Jaguar X-Type was initially available in sedan form only but a Sportwagon was added for the 2005 model year. Again a Ford collaboration, the X-Type was designed with Jaguar's traditional look and reminicent of the elegant XJ-series.

The first models were offered with either a 194 horsepower 2.5-liter V6 (dropped in 2005) or a 227 horsepower 3.0-liter V6. Most of the used X-Types are equipped with the standard five-speed automatic transmission, but some can also be found with an optional five-speed manual.

The X-Type represents a relatively cheap way to own a classic Jaguar look, but frankly, it doesn't have a lot else going for it. Its ride is comfortable overall, but the suspension is on the firm side when it comes to bumps. It's handling is adequate but uninspiring for an entry-level luxury sedan or wagon, although the all-wheel-drive system is a plus for those in areas prone to bad weather conditions. Acceleration is also adequate, but not as lively as some rivals.

And inside, the X-Type's interior had an inconsistent combination of traditional Jaguar elements, such as supple leather, wood veneer and chrome trims, with some of Ford's lower quality plastic parts. There's also some build quality issues in the earlier models. This was improved somewhat for the 2004 model year thanks to a refresh, so the 2004 - 2008 models would make the better choice for those who really want to own the Jaguar nameplate.

Overall Pros: Classic Jaguar looks, nice highway drive, secure all-wheel drive.

Overall Cons: Mediocre handling, some lower-quality interior materials, tight entry to back seat.

Jaguar XF: The first-generation Jaguar XF, a midsize luxury sport sedan, was introduced for the 2009 model year and produced through 2015. This sedan features both impressive power with its standard 300-horsepower 4.2-liter V8 as well as the latest in terms of modern design and technology. Initially available in three trims, Luxury, Premium Luxury and Supercharged, at the time some considered this the best Jaguar produced in years. Frankly, with its incredible road manners, sleek design and lavish surroundings, it was a superlative game-changer for Jaguar.

Typical features include a stitched leather interior, brushed aluminum trim, wood veneer accents, a rather dramatic "phosphor blue" interior illumination, and the JaguarSense system which allows the glovebox to open or the map lights to be turned on simply by waving your hand. The Supercharged XF is rated at 420 horsepower and 413 lb-ft of torque.

Older XF shoppers should note some significant changes for the 2010 model. While the base model is unchanged, it was joined by the XF Premium and its new 5.0-liter V8, an XF Supercharged with a still higher powered version of the 5.0-liter engine, and the super-performance XFR, which adds yet another 40 horsepower to the supercharged V8. The XF Premium is a strong contender with lots of appeal in the luxury car segment, while the XF Supercharged and XFR are right up there with the BMW M5 and Mercedes-Benz E63.

Overall Pros: Refined drive, athletic handling, powerful V8 engines, stylish design, finely-crafted interior.

Overall Cons: Poor rearward visibility, some less than intuitive controls, no all-wheel-drive model.

Jaguar XJ: The Jaguar XJ is a stately and elegant luxury sedan that offers both a refined driving experience as well as advanced performance capabilities. Addressing here the older XJs produced from 2003 up to the redesign in 2011, it can be found in two wheelbases and five models. The short-wheelbase models are the XJ8 and supercharged XJR. The XJ8 L, Vanden Plas and supercharged Super V8 come with long wheelbases.

While XJ8 and XJ8 L models are certainly luxuriously-equipped, the Vanden Plas comes even more so with features such as 19-inch wheels, navigation, a heated steering wheel, climate-controlled front seats, lambs wool footwell rugs, a power rear sunshade, fold-down rear picnic trays and a premium Alpine audio system. The XJR is the performance-oriented model and the Super V8 is basically a Vanden Plas with a lot of the XJR's performance equipment, in addition to some extra upscale features. Also, some base XJ8 models can be found with Vanden Plas and Super V8 features that were added as options.

Older XJ shoppers should note that there was no 2010 model while 2011 saw a major redesign. This XJ sports a head-turning design and exquisite interior while still offering a pampering driving experience and topnotch road dynamics. It's also a bit of a value when compared to its top rivals. Those normally attracted to the Mercedes-Benz S-Class, BMW 7-Series, Audi A8 and Porsche Panamera may want to give it serious consideration.

Overall Pros: Excellent combination of ride quality and capable handling, powerful engines, gorgeous cabin, surprising performance for a large car.

Overall Cons: Some confusing controls, "J-Gate" auto/manual shifter lacks precision in pre-2011 models, seats somewhat awkward shape not always large-person friendly (again, pre-2011).

All in all, we think an older Jaguar, with careful and patient shopping, can still make a viable and economical choice for the more discriminating buyer. And we have some suggestions to help save money when buying one.

Lastly, there are actually several different ways to buy a used Jaguar at the lowest price, and even at wholesale.

First of all, here's a lowest price used car buying guide that details a very effective method, one that often beats down prices even to wholesale levels. And somewhat related to this, here's another method that identifies price-distressed cars right on dealer lots. These are vehicles they are so desperate to unload they would welcome your wholesale offer.

In addition, you can also try the public car auctions in your own geographic area. While there can be a lot of junk vehicles at these auctions, there are often absolute gems sprinkled in as well. This article reviews what to expect at open-to-the-public car auctions and how to locate them in your own area.

And for those of you who might be interested in a brand new Jaguar if the price was really good, here's info on exactly how to get the best price on any new car. This works just phenomenally well.



Other older models of possible interest:



Auto Broker Magic
West Palm Beach, Florida
Site Map | Disclosure
Copyright 2009 - 2021, Josh Rosenberg. All Rights Reserved.