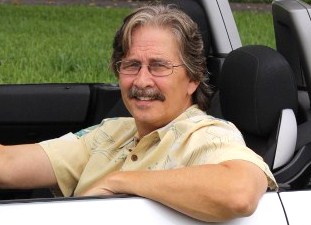 Josh Rosenberg
We don't just talk cars ... we teach how to buy them.

Volkswagen Passat Older Model
Overview And Buying Tips

The Volkswagen Passat is a very well-regarded vehicle and due to today's high-priced used car market, many shoppers are now looking for "older" models that have aged well as a way to save significant dollars. With careful shopping for lower-mileage models, an "older" Passat is a viable and definitely more economical option at this time.

In our opinion, the Passat is clearly a premier sedan. It has superior handling dynamics over most of the sedans in its class and we find it a particularly good value. Here's some background information for those considering the possible purchase of an older used Passat.

It's no surprise that it has been a favorite among car buyers looking for "more" out of their family sedan (or wagon). It's served well as sort of an "in between" choice; somewhere between a traditional (and somewhat boring) family sedan and a beyond-the-budget luxury vehicle.

The fact is, it's actually a lot closer to what we expect from a luxury vehicle. From it's classy designs, refined driving feel and long list of amenities, it's not at all surprising we see so many on the road today.

Our own experiences with Passats has been very positive. The drive quality strikes a nice balance. While it can be quiet and smooth with an emphasis on comfort, as we would expect from a luxury vehicle, the Passat also has an unmistakable 'edge' to it and displays some real athletic driving dynamics.

We'd have to say that with its turbo charged engine, nicely tuned suspension and precise steering, the Passat is one of the most fun-to-drive midsize cars around. In addition, the interior is comfortable, roomy and has a luxury feel. There's a long list of amenities and the build and materials quality is quite good.

The model years we are primarily talking about here are from its sixth and seventh generations, produced from 2006 through 2015 and low-mileage candidates can still be found with careful shopping. The sixth generation Passat was produced through 2010. Initially, there were four trims: Value Edition, 2.0T, 3.6, and 3.6 4Motion.

There was also a choice of two engines. The base engine for all of these models was a turbocharged four-cylinder engine good for 200 horsepower and 207 pound-feet of torque. In addition, from 2006 - 2008, there was also an optional narrow-angle V6 called the VR6 that produced 280 horsepower and 265 lb-ft of torque. It also was offered in all-wheel-drive form in the 3.6 4Motion model.

For 2007 only, there was a Wolfsburg trim which included some extra luxury features and exterior enhancements to the 2.0T. For 2008, the models were renamed Turbo, Komfort, Lux and VR6. Used Passat shoppers should note that some of the uplevel trims were better equipped than 2009 and newer versions (likely due to the introduction of the Volkswagen CC which inherited most of these features).

The seventh generation Passat was produced from 2012 through 2015 (there was no 2011 model). These are the models that we feel are best to target right now. This version was the first produced at VW's assembly plant in Chattanooga, Tennessee. Compared to the previous Passat, it was intended as a better match for American tastes. It comes with a roomier interior, a new group of engines and a lower price, although with a reduction in some of the standard features, as outlined below.

The previous 2.0-liter turbocharged engine is replaced by a choice of three engines: a 2.5-liter inline-5, a 2.0-liter inline-4 diesel or a 280-horsepower 3.6-liter V6. All of them come with some form of six-speed automatic transmission, while the two smaller engines can also be found with a manual transmission.

Standard features on the base model S (2.5L only) include 16-inch steel wheels, full power accessories, automatic dual-zone climate control, keyless entry, Bluetooth, steering wheel audio controls, an eight-way manual driver seat, and an eight-speaker sound system with a CD player and an auxiliary audio input. Some can also be found with an Appearance Package that adds a six-speed automatic transmission, 16-inch alloy wheels and a rear-seat center armrest.

Moving up to the SE model gets a six-way power driver seat, leatherette premium vinyl upholstery, heated seats, a sliding front armrest, 17-inch alloy wheels, chrome exterior trim, and a touchscreen audio interface. Some models can be found with options such as a sunroof and navigation, while some TDI SEs can be found with the optional 18-inch alloys and foglights.

There's also the 3.6L SE which comes standard with all the above options except navigation, which can be found on some as an option. This model also comes with a nine-speaker Fender audio system.

The top-of-the-line 2.5L SEL adds upgraded front seats, the Fender sound system and an upgraded navigation system. Some have the SEL Premium package which includes remote ignition, keyless ignition/entry, a power passenger seat, driver memory functions, and leather/faux suede upholstery, and foglights. Both the TDI and 3.6L also came in SEL models.

In terms of model year changes, the 2013 Passat did very little. It added the Wolfsburg trim and a rearview camera became available.

In 2014, a more fuel-efficient 1.8-liter, turbocharged four-cylinder engine replaced the 2.5-liter five-cylinder on the SEL. VW's Car-Net telematics interface also was introduced while the rearview camera also became standard on most models. A new Sport trim model was also introduced.

In 2015, the Passat TDI got an updated engine that added 10 more horsepower and slightly better fuel efficiency. Everything else was pretty much the same other than some minor equipment changes.

Also available in the used market on occasion is the Passat's earlier generation, produced from 1998 - 2005, although these are just harder and harder to find in low mileage condition, although once in a while one will show up.

These Passats are somewhat smaller but remain appealing for their refined styling, capable handling and solid construction. These Passats were based on the Audi A4 platform (but elongated) and have an overall luxury look and feel, both in sedan and wagon forms.

There are a choice of three engines found under these models. The base engine was a 1.8-liter turbocharged four-cylinder, called the 1.8T, that pumped out up to 170 horsepower. There was also a very smooth V6 good for 190 horsepower, as well as a short-lived 270-horsepower eight-cylinder W8 (discontinued because it was heavy and expensive).

During most of this generation, 4Motion all-wheel drive was optional on V6 Passats (standard on W8 models). The highly-regarded and frugal 2.0-liter turbodiesel engine, the TDI, was first offered for the 2004 model year. Used Passat shoppers interested in this generation should note that 2002 and newer models are the better bet due to updated powertrains and chassis upgrades.

It's also certainly no surprise to us that the Volkswagen Passat won Edmund.com's prestigious "Editor's Most Wanted Award" many times. This is one impressive automobile and we feel it can make a solid choice as "older" car purchase in today's high-priced market.

And we can suggest a number of ways to help you save considerably when buying one.


Buy At Wholesale?

There are actually several different ways to buy a used Passat at the lowest price, and even at wholesale. You can click on the links to each of the following methods to get the specific instructions.

First of all, here's a Lowest Price Used Car Buying Guide that details a super effective method, one that often beats down prices even to wholesale levels. And somewhat related to this, here's another excellent method that identifies Price-Distressed Cars Right On Dealer Lots. These are vehicles they are so desperate to unload they would welcome your wholesale offer.

In addition, you can also try the Public Auctions in your own geographic area. While there can be a lot of junk vehicles at these auctions, there are often absolute gems sprinkled in as well. This article reviews what to expect at open-to-the-public car auctions and how to locate them in your own area.

Also ... for those of you who might be interested in a brand new Volkswagen Passat, if the price was crazy good, here's info on exactly How To Get The Best Price On A New Avalon. This works just phenomenally well.



Other Pages Of Possible Interest:
Additional Models Of Possible Interest:


Auto Broker Magic
West Palm Beach, Florida
Site Map | Disclosure
© copyright 2011 - 2023, Josh Rosenberg. All Rights Reserved.