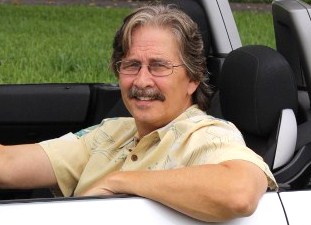 Josh Rosenberg
We don't just talk cars ... we teach how to buy them.

2012 Volkswagen Passat Highlights,
Plus Pros And Cons


(See Also: "How To Buy A New Volkswagen Passat At The Lowest Price")

Not only is the 2012 Volkswagen Passat Motor Trend's 2012 Car Of The Year, but for those who want to buy "American", the Passat is produced in Volkswagen's brand-new assembly facilities in Chattanooga, Tennessee. Oh, did we mention that the price has also been significantly lowered?

And while the Passat is no longer offered with last year's energetic turbocharged 2.0-liter engine, there are still three solid choices to pick from: a 2.5-liter inline-5, a 2.0-liter inline-4 diesel (the TDI) and a 280-horsepower 3.6-liter V6. It should also be noted that in addition to offering drivers sporty around-town driving dynamics, the diesel version also cracks the magical 40 mpg number on the highway.

As appealing as the new Passat may be, this is a segment crowded with other very worthy contenders as well. Top choices also worth a look include the Ford Fusion, the Honda Accord, the Hyundai Sonata the Kia Optima and the Mazda 6.

Trims, Standard Features And Options:

The 2012 Volkswagen Passat sedan is available in three models based on their engines: 2.5L, TDI and 3.6L. These are then further differentiated into three trims: S, SE and SEL.

The base S model, offered only with the 2.5L engine, is already well-equipped with standard features including power windows, power door locks, power mirrors with integrated turn signals, keyless entry, Bluetooth, steering wheel audio controls, automatic dual-zone climate control, cruise control, a trip computer, a tire pressure monitor, 16-inch steel wheels, a 6-speed manual transmission, an 8-way manual driver seat, a tilt/telescoping steering wheel, a full array of safety equipment (see below) and an 8-speaker audio system with a CD/MP3 player and an auxiliary audio jack. Also available is an optional Appearance package that adds a 6-speed automatic transmission, 16-inch alloy wheels and a rear-seat center armrest.

Opting for the SE model adds leatherette premium vinyl upholstery, a 6-way power driver seat, 17-inch alloy wheels, a touchscreen sound system interface, heated front seats, chrome exterior trim and a sliding front armrest. Available optional features for the SE include navigation and a sunroof, while 18-inch alloys and foglights can also be added on the TDI SE. All of these options except the navigation system (remains optional) are standard on the 3.6L SE, along with a premium 9-speaker Fender stereo system.

Moving up to the 2.5L SEL adds an upgraded navigation system, the Fender audio system and upgraded front seats, while opting for the SEL Premium package adds leather upholstery, a power passenger seat, driver memory settings, remote start, keyless entry/ignition and foglights. To get either the TDI or the 3.6L in SEL trim, the Premium package is required.

Engines, Powertrain And Gas Mileage:

The 2012 Volkswagen Passat is a front-wheel-drive sedan with a choice of several powertrains. Under the hood of 2.5L models is a 2.5-liter inline-5-cylinder engine that produces 170 horsepower and 177 pound-feet of torque. It comes with either a 6-speed manual transmission or a 6-speed automatic. The gas mileage for the manual is an EPA-estimated 22 mpg city and 32 mpg on the highway, while that of the automatic dips just slightly to 22 mpg city and 31 highway.

Powering the quicker TDI model is a super fuel-efficient 2.0-liter four-cylinder turbodiesel good for 140 horsepower and 236 pound-feet of torque. It can be had with either the 6-speed manual transmission or a 6-speed dual-clutch automated manual (called DSG). Its impressive gas mileage numbers come in at 31 mpg city and 43 on the highway with the manual and 30 and 40, respectively, with the DSG.

The most powerful Passat engine choice is the 3.6L's 3.6-liter V6 which pumps out 280 horsepower and 258 pound-feet of torque. It comes standard with the 6-speed automated manual, while its fuel economy is EPA-rated at 20 mpg city and 28 on the highway. In performance tests, the 3.6L has been timed from a standstill to 60 mph in a very quick-for-its-class 6.4 seconds.

Safety:

Standard safety features in the 2012 Passat include stability control, traction control, antilock brakes (ABS), front side airbags, side curtain airbags and a crash sensing system which automatically disconnects the battery, cuts off the fuel, turns on the flashers and unlocks the doors.

Government crash tests had not yet been completed on the new Passat at the time of this writing.

Interior:

The Passat's cabin is attractive, roomy and well-constructed. The rear seat is particularly roomy thanks to an additional 3 inches of legroom, putting it on the cusp of a full-size sedan and making for very accommodating quarters for most adults on those long trips. The seating is also comfortable and supportive, both front and rear, while the features are user-friendly. And when it comes to trunk space, most needs will be met with the Passat's quite generous 15.9 cubic foot cargo capacity.

While the interior materials quality is still among the very top for this segment, they are actually not quite at the loftier level of the more expensive previous model. However, I doubt there will be many complaints in this department as the cabin still possesses an overall upscale look and feel. And once on the road, the interior also ranks very well in terms of quietness as compared to some other midsize family sedans.

It should also be noted that the quality of the Fender audio system is especially impressive for those who put a high value on sound systems.

Drive:

The actual road manners of the 2012 VW Passat varies depending on the engine choice. Most drivers will likely be satisfied with the performance of the 2.5-liter five-cylinder, however, it doesn't particularly stand out in this segment. The 2.0-liter turbodiesel in the TDI models, on the other hand, is both quicker around town due to its much more robust low-end torque, while also offering outstanding gas mileage performance. That said, if it has a downside it would be its rather unimpressive highway passing due to its lower horsepower production.

For those who insist on more power, the 3.6-liter V6 engine would make a solid choice thanks to its capable and energetic acceleration. In addition, the DSG automated manual transmission (standard on the V6 and available on turbodiesel models) is smooth and well-timed, making for a responsive performance whether commuting or taking on some of those back twisty roads.

Overall, the Passat possesses an engaging road demeanor thanks to its capable engines, well-tuned suspension, precision steering and very good brakes ... and all while maintaining a comfortable ride for the occupants.

Overall Pros And Cons:

Things that are good:



Roomy interior, particularly the rear seat.
Many standard upscale features.
Solid fuel economy performance, outstanding with the TDI.
General "fun to drive" personality.
Attractive cabin design.


Things that are less good:


Adequate but unimpressive 2.5L engine performance.
Somewhat elevated wind noise.
Elegant but plain exterior design?

How To Get The Lowest Price:

Best Negotiating Tactic: Well, there's definitely a 'best way' when it comes to new car buying. If you want to get the best bottomline, out-the-door price you need to know exactly who to talk to at the dealership, how to make the contact and how to make this person eager to quickly drop prices as low as possible to get your sale.

Here's the details on exactly how to get the best price on a new Volkswagen Passat ... or any other car.

Invoice And Sticker Prices

| Model | Invoice Price | Sticker Price |
| --- | --- | --- |
| S, 2.5L, manual | $19,175 | $19,995 |
| S, 2.5L, auto | $21,760 | $22,690 |
| SE, 2.5L, manual | $22,752 | $23,725 |
| SE, 2.5L, auto | $23,808 | $24,825 |
| TDI SE, 2.0L Turbo, manual | $24,929 | $25,995 |
| TDI SE, 2.0L Turbo, auto-manual | $26,762 | $27,895 |
| V6 SE, 3.6L, auto-manual | $27,806 | $28,995 |
| SEL, 2.5L, auto | $27,230 | $28,395 |
| SEL Premium, 2.5L, auto | $28,670 | $29,895 |
| TDI SEL Premium, 2.0L Turbo, auto-manual | $30,876 | $32,195 |
| V6 SEL Premium, 3.6L, auto-manual | $31,600 | $32,950 |


Still More Savings:

The secret to low-rate car loans, big insurance savings ... and more

Other Models Of Possible Interest:

Used Volkswagen Passat Buying Guide
2014 Volkswagen Passat Pros, Cons & Price
2013 Volkswagen Passat Pros, Cons, Invoice Price
2013 Volkswagen Jetta Review And Invoice Prices
2012 Volkswagen CC Review And Invoice Prices
2012 Volkswagen Jetta Invoice Price And Feature Review


Additional Models Of Possible Interest:

Used Volkswagen Beetle Guide
Used Volkswagen Jetta Overview And Buying Guide
2011 Volkswagen Jetta Features And Invoice Info
2011 Volkswagen Golf Overview And Prices
2011 Volkswagen Tiguan Pricing And Features
Other Used Volkswagen Model Info



Auto Broker Magic
West Palm Beach, Florida
Site Map | Disclosure
© copyright 2012 - 2015, Josh Rosenberg. All Rights Reserved.