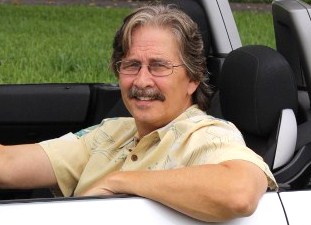 Josh Rosenberg
We don't just talk cars ... we teach how to buy them.

2011 Toyota Corolla Features
Review And Pricing


(See Also: How To Get The Best New Toyota Corolla Deal)

The Toyota Corolla has been sitting atop a compact sedan pedestal for decades. After all, this is the #1 selling car of all time. While some top rivals may have reached and/or exceeded the Corolla's standards in some areas in recent years, the 2011 model will undoubtably do very well once again. The reason? It continues to offer its core strengths: a comfortable ride, excellent gas mileage, a quiet cabin and a strong reputation for reliability.

That said, it's always wise for shoppers to check out other top competitors in order to make the most informed final buying decision. Top rivals worthy of consideration would include the highly regarded Honda Civic, the sportier Mazda3, as well as the redesigned and attractively priced Hyundai Elantra.

Trims, Standard Features And Options:

The 2011 Toyota Corolla is offered in three trims: base, LE and S.

Standard features on the base Corolla include air conditioning, power mirrors, a tire-pressure monitor, 15-inch steel wheels, a height-adjustable driver seat, front bucket seats, a tilt/telescoping steering wheel, a center console, a 60/40-split-folding rear seat, intermittent wipers, a rear defogger, a theft deterrent system and a 4-speaker audio system with a CD player and an auxiliary audio jack.

Moving up to the LE adds cruise control, remote keyless entry, power windows (optional on the base), power doorlocks and a 6-speaker stereo, while the Corolla S adds foglamps, a trip computer, upgraded cloth upholstery, 16-inch alloy wheels, steering-wheel audio controls, a sporty body kit and a rear spoiler.

A sunroof is an available option on the LE and S models and also includes an overhead console with map lamps. Also offered is an upgraded 6-speaker audio system with Bluetooth, an iPod/USB audio interface and satellite radio. There's also a Premium package for the LE that includes 16-inch alloy wheels, an upgraded sound system, foglamps and the sunroof.

Engines, Powertrain And Gas Mileage:

Powering all 2011 Toyota Corollas is a 1.8-liter inline-4 that's good for 132 horsepower and 128 pound-feet of torque. It's paired with either the standard 5-speed manual transmission or an optional 4-speed automatic.

The Corolla's EPA-estimated gas mileage rating is a very good 26 mpg city and 34 mpg on the highway with the automatic, and 28 and 35, respectively, with the manual.

Safety:

Standard safety features are also quite extensive for this price range, including antilock brakes (ABS) with brake assist, traction control, stability control, front side airbags and side curtain airbags.

Government crash tests had not yet been completed at the time of this writing, however, the 2010 Corolla earned four out of five stars for its protection of occupants in frontal impacts. In side impact tests, the 2010 Corolla received five stars for front occupants and four stars for rear passengers.

Interior:

The 2011 Corolla's cabin is not particularly noteworthy other than being attractive and comfortable. The controls and displays are easy to see and user-friendly, while the overall quality of materials is about average. There's also a very useful double glovebox for extra front storage room.

The seating is especially soft both front and rear, with the front seats allowing even enough space for taller drivers, while the rear quarters are decently roomy as well for a compact. The trunk's cargo capacity is about average at 12.3 cubic feet, but its wide opening makes for easier loading and unloading.

Drive:

The Corolla's 1.8-liter four-cylinder engine provides about average robustness for its class but does so with excellent fuel economy. It's well suited for daily commuting as the soft suspension keeps this efficient performer comfortable and its solid build quality keeps the road and wind noise at a minimum, even on the highway.

How To Get The Lowest Price:

Best Negotiating Tactic: Well, there's definitely a 'best way' when it comes to new car buying. If you want to get the best bottomline, out-the-door price you need to know exactly who to talk to at the dealership, how to make the contact and how to make this person eager to quickly drop prices as low as possible to get your sale.

Here's the details on exactly how to get the best price on a new Toyota Corolla ... or any other car.

Also, For 'Used' Car Buyers ...

Those of you in the market for a used car may want to check out this article about how to buy a used car at the lowest price. It details a super effective buying method, one that often beats down prices to wholesale levels.

And somewhat related to this, here's another excellent method that identifies Price-Distressed Cars Right On Dealer Lots. These are vehicles they are so desperate to unload they would welcome your wholesale offer.

In addition, you can also try Wholesale Bank And Government Car Auctions in your own geographic area. While there can be a lot of junk vehicles at these auctions, there are often absolute gems sprinkled in as well. This article reviews what to expect at open-to-the-public car auctions and how to locate in your own area.

Price:

2011 Toyota Corolla:

Base, manual: list price: $15,600, invoice price: $14,742
Base, auto: list price: $16,400, invoice price: $15,498

LE, auto: list price: $17,300, invoice price: $16,006

S, manual: list price: $17,470, invoice price: $16,190
S, auto: list price: $18,300, invoice price: $16,959


Other Models Of Possible Interest:

Pre-owned Toyota Corolla Overview & Wholesale Guide
2013 Toyota Corolla Pros And Cons
2011 Toyota Camry Features And Price Review
Toyota Prius 2011 Features Review And Invoice Price
Review: Toyota Yaris 2011 Features And Invoice Prices
2011 Toyota Avalon Invoice And Features Overview
Toyota RAV4 2011 Features And Pricing Review
2011 Toyota Sienna Invoice And Feature Information


Additional Models Of Possible Interest:

Used Toyota Model Overviews & Buying Guide
2011 Toyota Highlander Prices And Features
2012 Toyota Camry Features And Invoice Pricing
Pre-owned Toyota Camry Info & Wholesale Auction Sources
Pre-owned Toyota Prius Overview & Wholesale Strategies
Used Toyota Avalon Info & Wholesale Auction Sources
Pre-owned Toyota Yaris Overview & Buying Guide
Wholesale Toyota Matrix Sources & Model Overview



Auto Broker Magic
West Palm Beach, Florida
Site Map | Disclosure
© copyright 2011 - 2021, Josh Rosenberg. All Rights Reserved.