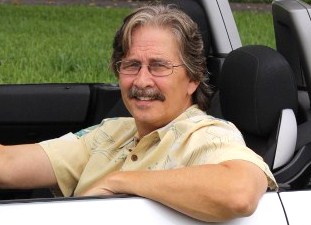 Josh Rosenberg
We don't just talk cars ... we teach how to buy them.

Older Toyota Prius Overview And How
To Buy At The Best Price

In today's very high-priced used car market, many shoppers are now looking for "older" models that have aged well as a way to save significant dollars. The Prius is certainly one of those models and can definitely be a viable and more economical option at this time. Prius owners tend to take very good care of their vehicles and well below average mileage candidates can still be found out there.

What's not to like about the Prius? Smooth, quiet and drives very much like their gasoline counterparts ... and while getting gas mileage of 48 mpg city and 45 mpg on the highway (for the second-generation Prius).

And while most automakers have played catchup in the hybrid market, Toyota is already into its third generation with the Prius. It's pretty much become the standard-setter in this segment, winning wide acclaim for its fuel economy, fairly uncompromized acceleration and handling, and reasonable pricing.

For those interested in possibly buying an older model, here's some background information on those produced pre-2015:

After debuting in the U.S. in 2001, the Prius was redesigned for the 2004 model year, and this same generation has been produced through 2009 models. It was upgraded with more size, more power, and more features, but the price remained the same. It evolved from a 4-door sedan into a sloped-roof 4-door hatchback that added 6.9 inches in wheelbase, 6.3 inches in total length, 1.2 inches in height and nearly 2 inches in width, but only increased weight by 125 pounds.

This newer Prius, while still classified a compact, now rivaled the Camry for passenger room and cargo space while still achieving some of the industry's best EPA fuel-efficieny ratings.

As in the previous 2001 to 2003 generation, the Prius was equipped with a 1.5 liter four-cylinder engine coupled with a battery-driven electric motor driving the front wheels with a continuously variable automatic transmission (CVT). The CVT allows the Prius to furnish a nearly infinite number of drive ratios, as determined by its powertrain computer. In addition, performance efficiency was enhanced with new "by-wire" electronics replacing mechanical linkages for both the accelerator and shift lever.

Efficiency was also improved by using the electric motor to drive the power-steering pump and air-conditioning compressor. Also new was a powertrain feature, "hill acceleration control", which was designed to maintain a steady speed up and down steep slopes.

Safety features included standard antilock brakes and traction control, while an antiskid system was made available as an option. Also made available for the first time were front side airbags as well as front and rear curtain side airbags.

Other new optional features included a "smart" keyless entry and keyless engine-starting system with a pocket transmitter, as well as xenon headlamps. And the optional navigation system added voice-command.

There weren't a whole lot of changes during the this second-generation. Used Prius shoppers should note, however, that a number of popular options were added for 2006, including leather upholstery, a back-up camera, an auxiliary audio jack and a leather-wrapped steering wheel.

For 2007, a Prius Touring model joined the lineup featuring a somewhat firmer suspension for a "sportier" ride, different 16-inch alloy wheels, foglamps, xenon headlights and a larger rear lip spoiler. In addition, 2007 saw side airbags and side curtain airbags became standard for all models.

And for the 2008 model year, a new "standard" trim level was added which dropped heated mirrors and cruise control and added different 15-inch wheels in order to offer a significantly lower base price.

There was then a redesign for the 2010 Prius and this third generation has carried through 2014. The most significant changes included added power while still increasing fuel economy, improved steering responsiveness, a sleeker exterior design and more conventional-looking interior controls.

This generation also saw the introduction of a Prius V wagon, a compact Prius C and a plug-in model (the standard hatchback is now called the liftback).

Under the hood of this version is a 1.8-liter gasoline engine that produces 98 horsepower and 105 pound-feet of torque that's paired with two electric motors (one for propulsion, the other for the electrical system) and a planetary-type continuously variable transmission (CVT). The total system output is 134 horsepower. Gas mileage for this updated Prius is an EPA-estimated 51 mpg city and 48 mpg on the highway.

Highlights of standard features for the Prius Two include Bluetooth, automatic climate control, keyless ignition/entry, a touchscreen interface and an iPod/USB audio interface. The Prius Three then adds navigation, Toyota's Entune system and a rearview camera, while the Prius Four adds an upgraded stereo, faux leather upholstery, a power driver seat and heated front seats. The top-of-the-line Prius Five adds LED headlamps with auto-leveling and washers, 17-inch alloy wheels and foglamps

Depending on the model, Prius models from this run can also be found with options such as a sport-tuned suspension, an upgraded navigation system, a solar-powered ventilation system, a head-up display, a lane-departure warning system, an aerodynamic body kit and adaptive cruise control.

Toyota's longstanding reputation for reliability and quality also seems to be holding up well for these older models. In addition, the interior is comfortable and offers most of the features available in standard Toyotas.

We also like the operational display on the dash. And the hatchback design allows for both decent luggage space as well as excellent visibility.

Overall, for those in the hybrid car market, an older Prius may be worth some serious consideration.

Overall Pros: Outstanding gas mileage performance, low emissions, futuristic interior, ample cabin room, very maneuverable in tight areas.

Overall Cons: Less power and nimbleness than standard midsize sedans, some lower grade interior plastics.

Buy at wholesale?

So lastly, there are actually several different ways to buy a used Prius at the lowest price, and even at wholesale.

First of all, here's a lowest price used car buying guide that details a very effective method, one that often beats down prices even to wholesale levels. And somewhat related to this, here's another method that identifies price-distressed cars right on dealer lots. These are vehicles they are so desperate to unload they would welcome your wholesale offer.

In addition, you can also try the public car auctions in your own geographic area. While there can be a lot of junk vehicles at these auctions, there are often absolute gems sprinkled in as well. This article reviews what to expect at open-to-the-public car auctions and how to locate them in your own area.

And for those of you who might be interested in a brand new Prius if the price was crazy good, here's info on exactly how to get the best price on any new car. This works just phenomenally well.



Other Pages Of Possible Interest:
Additional Models Of Possible Interest:


Auto Broker Magic
West Palm Beach, Florida
Site Map | Disclosure
© copyright 2008 - 2022, Josh Rosenberg. All Rights Reserved.