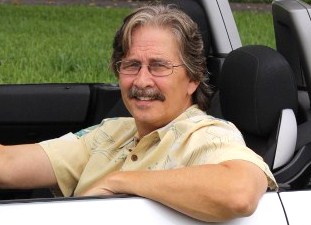 Josh Rosenberg
We don't just talk cars ... we teach how to buy them.

How To Get The Best Price On Some
Of Our Favorite Older SUVs

Well, it's actually been a long time since these vehicles were regularly called, "Sport Utility Vehicles". As their popularity soared, coupled with America's penchant for saving time, they've become solidly entrenched by the much simpler term of "SUVs".

America's love affair with SUVs reached such an amazing level that people were purchasing huge 4x4 gas-guzzlers with remarkable off-road capabilities, yet were only using them for their usual around-town and family transportation needs.

But in more recent years, this phenomenon has changed as prices at the gas pump have mostly been in a higher range. And while sales of new SUVs, and particularly the mega large models, have generally declined overall, there's still no denying their continuing significant presence on our roads. Many drivers still place a premium on the space and comfort, while still maintaining the car-like drive provided by these vehicles.

Today, SUV buyers have a fairly wide selection of luxury SUVs, crossover SUVs (those built on a car platform), off-road SUVs, and even SUVs that get decent gas mileage (the Honda CR-V, the Kia Soul, the Mazda Tribute ... just to name a few) ... as well as the new breed of hybrid SUV (such as the Ford Escape and Toyota Highlander).

The bottom line is that there are plenty of SUVs available in the second-hand market to meet the quite different demands of car buyers. Here's just a few examples of highly rated Sport Utility Vehicles that used buyers may want to consider:

Chevy Equinox: The Chevy Equinox is well worth a look for those seeking a "larger" small SUV that also offers superior handling and driving comfort over traditional truck-based models. As a crossover SUV (built on a carlike platform), the Equinox provides the look and versatility of a traditional SUV, while providing more carlike driving dynamics and better fuel efficiency.

Chevy Trailblazer: The Chevrolet TrailBlazer has been among the most popular midsize SUVs in America since it's inception in 2002. It's been valued for its roomy interior, compliant drive, long list of features and affordable pricing.

Ford Edge: The Ford Edge was introduced as a new midsize crossover SUV for the 2007 model year, based on the same platform as the Ford Fusion sedan. It's a five-passenger wagon that's available in two models: SE and SEL.

Honda CRV: The Honda CR-V debuted in the late 1990's as a smaller alternative to the mainstream mid-size and full-size SUVs. Built on a car-based platform, its sedan-like handling and 4-cylinder engine made it an instant hit, while still providing the passenger and cargo room to meet most people's needs.

Hyundai Santa Fe: The Hyundai Santa Fe has been providing solid performance at value pricing since its introduction for the 2001 model year. And with nearly a decade of experience under its belt, the Santa Fe has only gotten better in the midsize crossover SUV segment, now one of the fastest growing markets.

Jeep Wranglers: The Jeep Wrangler, with its now iconic look, has largely been deemed the top off-roader ever since it was first made available to the public. And overall, we think it makes a more than solid choice as a used SUV purchase, especially for those seeking off-road prowess.

Land Rover Range Rover: The current version (third generation) of the Range Rover began with a redesign in 2003 and has run through the 2009 model year. The design was actually engineered during the brief time that BMW owned Land Rover. The result is unibody construction and a fully independent suspension which accounts for its soft, luxurious drive on pavement while still maintaining its rough and ready driving ability.

Toyota Highlander: With it's carlike unibody design, the Highlander provides better handling, a quieter drive and improved crashworthiness over Toyota's earlier SUV models. It's actually a bit like a large Camry, but with a more elegant interior and additional cargo-carrying abilities.

We could go on, but the point is there are many excellent SUVs out there offering a diverse range of qualities. And in terms of getting a great price, we can suggest a number of ways to help you save when buying one.



How To Get The Best Price On A
Pre-Owned SUV:

There are actually several different ways to buy a used SUV at the lowest price, and even at wholesale. You can click on the links to each of the following methods to get the specific instructions.

First of all, here's a Lowest Price Used Car Buying Guide that details a super effective method, one that often beats down prices even to wholesale levels. And somewhat related to this, here's another excellent method that identifies Price-Distressed Cars Right On Dealer Lots. These are vehicles they are so desperate to unload they would welcome your wholesale offer.

In addition, you can also try the Public Car Auctions in your own geographic area. While there can be a lot of junk vehicles at these auctions, there are often absolute gems sprinkled in as well. This article reviews what to expect at open-to-the-public car auctions and how to locate them in your own area.

Also ... for those of you who might be interested in a brand new SUV, if the price was crazy good, here's info on exactly How To Get The Best Price On A New SUV. This works just phenomenally well.



Other Vehicles Of Possible Interest:


Additional Models Of Possible Interest:


Auto Broker Magic
West Palm Beach, Florida
Site Map | Disclosure
© copyright 2008 - 2021, Josh Rosenberg. All Rights Reserved.