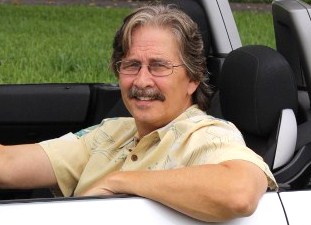 Josh Rosenberg
We don't just talk cars ... we teach how to buy them.

Older Toyota 4Runner Overview And
Low Price Buying Strategy

Due to today's extremely overpriced used car market, many shoppers are now looking for "older" models that have aged well as a way to save significant dollars. The Toyota 4Runner is certainly one of these models, making them a viable and definitely more economical option at this time.

We're specifically referring to the fourth and earlier model fifth generation 4Runners. That's where the largest savings are. And well below average annual mileage candidates can still be found out there.

Potential older 4Runner buyers can use this information to help identify which models may be the best fit as well as how to then purchase the vehicle at the best possible price ... and yes, even at wholesale.

We happen to think the 4Runner is one heck of an SUV ... and we're far from alone. Its become one of the most widely recognized SUV names on the planet, earning an outstanding reputation as rugged, tough and durable ... both off-road or on.

There are still many used 4Runners available right now from its fourth generation (from 2003 to 2009) which come in three trim levels: the SR5, Sport Edition and Limited. All were equipped with either a 4.0 liter V6 engine rated at 245 horsepower and 282 lb-ft of torque, or a 4.7 liter V8 rated at 235 horsepower, but which produced a robust 320 lb-ft of torque. And all came with a four-speed automatic transmission in either rear-wheel drive or four-wheel drive forms.

Beginning with the 2004 model year, a third row became an available option on SR5 and Limited models. In 2005, the V8's power was boosted to 270 horsepower and 330 lb-ft, and the V6 got a five-speed automatic transmission.

Even the base SR5 came already well-equipped with standard features such as full power accessories, cruise control, automatic climate control with rear vents and a trip computer. The Sport Edition comes with more than just an appearance package (roof rack, side steps, fog lights). It has larger front brakes, 17-inch wheels and an upgraded suspension system. The top-of-the-line Limited adds leather upholstery, a CD changer (2006 and newer) and dual climate control.

Some of these older 4Runner models can also be found with the optional navigation system, which added a back-up camera for 2004. And all models have off-road electronic features such as Downhill Assist Control and Hill-Start Assist Control. And in 2005, the 4Runner got some modest exterior design revisions, while the stability control system added a limited-slip differential.

There were a few more styling revisions in 2006, while additional sound insulation material was also added. And the 2008 model year saw the previously optional side curtain airbags become a standard feature, while the 2009 model introduced a new optional trail edition package for enhanced off-road performance.

In terms of performance, this 4Runner generation is surprisingly smooth and quiet for a vehicle capable of so much rough and tumble. There's very little body roll and the V6 engine provides plenty of power, probably enough for most drivers ... except those with heavy hauling needs. And off-road ... well, the 4Runner really shines off-road.

The 2010 model entered a new fifth generation. The exterior look became edgier while the base engine returned to a four-cylinder for the first time since 2002. In addition, the V6 was tweaked for a power boost to 270 horsepower (up 34 hp) and 278 pound-feet of torque (up 12 lb-ft) without a sacrifice in fuel economy.

Built on the same platform as the rough-and-tumble FJ Cruiser, it's longer, wider and taller than the previous generation. And of course, it still sports its renowned solid rear axle for excellent off-road performance. Also significant in 2010 was the addition of the available Kinetic Dynamic Suspension System (KDSS) which can disconnect the front and rear stabilizer bars when driving under 40 mph for improved wheel articulation on rough terrain.

Changes during the early years of this production run have been minimal, although for 2011 the 2WD SR5's 2.7-liter inline-4 (157 hp and 178 lb-ft) as well as its four-speed automatic transmission were dropped. And 2012 saw the introduction of the optional Entune smartphone integration system.

Models consist of SR5, Trail and Limited choices, all powered by a 4.0-liter V6 that's good for a healthy 270 horsepower and 278 pound-feet of torque that is paired with a five-speed automatic transmission. Both the SR5 and Limited come in rear-wheel and four-wheel drive versions (full-time on the Limited and part-time on the SR5). The Trail is only offered with part-time 4WD.

Typical standard features for the SR5 include full power accessories, skid plates, air-conditioning, alloy wheels, foglights, a tilt/telescoping steering wheel, cruise control, a power rear window and a CD/MP3 audio system. The Trail adds features such as Bluetooth, a hood scoop, off-road tires, Crawl Control (automatically adjusts throttle and brakes when going up or down hills), a rearview camera, a locking rear differential and water-resistant upholstery.

The top-of-the-line Limited model goes on to add features such as leather upholstery, heated front seats, Toyota's X-REAS adaptive suspension dampers (controls body roll), dual-zone automatic climate control, keyless entry/ignition, an upgraded stereo system and Toyota's Entune smartphone integration system. These 4Runners can also be found with options such as navigation, a third-row seat and the previously mentioned KDSS system.

The third-generation 4Runner was produced for the 1996 through 2002 model years. Its three available trims were base, SR5 and Limited. While having great looks, these 4Runners lack the power of the more current models. In addition, well-kept, lower mileage candidates from this run are getting much harder to find, although with patient and careful shopping you might just get lucky.

The two available engines consist of a 150 horsepower 2.7 liter inline-4 and a 183 horsepower 3.4 liter V6. While not particularly powerful, these 4Runners still possess impressive off-road abilities as well as high Toyota build quality. These "older" used 4Runner models will still serve consumers well who are looking for a rugged and competent SUV with a solid reputation for reliability.

Overall, and no surprise here, we think an older, lower mileage 4Runner can make a solid midsize SUV choice, particularly for those who may be doing at least some off-roading.

Buy wholesale?

So lastly, there are actually several different ways to buy an older 4Runner at the lowest price, and even at wholesale.

First of all, here's a lowest price used car buying guide that details a very effective method, one that often beats down prices even to wholesale levels. And somewhat related to this, here's another method that identifies price-distressed cars right on dealer lots. These are vehicles they are so desperate to unload they would welcome your wholesale offer.

In addition, you can also try the public car auctions in your own geographic area. While there can be a lot of junk vehicles at these auctions, there are often absolute gems sprinkled in as well. This article reviews what to expect at open-to-the-public car auctions and how to locate them in your own area.

And for those of you who might be interested in a brand new 4Runner if the price was crazy good, here's info on exactly how to get the best price on any new car. This works just phenomenally well.



Other Pages Of Possible Interest:
Additional Models Of Possible Interest:


Auto Broker Magic
West Palm Beach, Florida
Site Map | Disclosure
© copyright 2015 - 2022, Josh Rosenberg. All Rights Reserved.