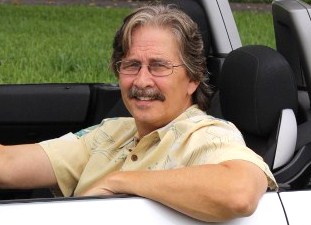 Josh Rosenberg
We don't just talk cars ... we teach how to buy them.

Potentially Worthy Older SUVs
And Best Way To Buy

Which SUV are you looking for ... the Toyota 4Runner? Acura MDX CR-V? Mazda Tribute? Cadillac Escalade? Well, all of these make fine choices, even the older models depending on your own needs and preferences.

There are many, many possible candidates. Edmunds.com, for example, gives its used Compact/SUV Crossover "Best Bet Award" to the 2003 - 2010 Honda CR-V. The honor goes to the 2004 - 2010 Ford Explorer in the Midsize/SUV Crossover category. And the best bet for the Large/SUV Crossover category goes to the 2003 - 2010 Chevrolet Tahoe.

Need more good choices to compare?

Acura MDX: First released in 2001, this luxury SUV quickly became renowned for being one of the first crossover SUVs with third row seating. Able to boast of a seven passenger capacity and excellent crash test scores, the MDX became a favorite among families. Over the years the Acura MDX has maintained its focus on both family usefulness and luxurious surroundings.

Cadillac Escalade: The Escalade was a ground-breaker for Cadillac, being its first light truck. And it went a long way, along with the Cadillac CTS, in paving the way to change Cadillac's 'image' away from "old-fashioned" and "traditional" and towards "modern", "innovative" and "edgy". And it's gone on to become the #1 selling full-size luxury SUV.

Chevy Traverse: The Chevy Traverse is a vehicle that fills an important niche for those seeking the passenger and cargo capacity of a minivan with the sportier look of an SUV. Sure, minivans are versatile and functional, but a growing market segment just can't live with its image. The result is a stylish crossover with a carlike ride and plenty of room.

Ford Escape: It says a lot that since first introduced in 2001, the Ford Escape has been one of top selling small SUVs in the country. And this is no small feat given the intense competition in this segment of the SUV market, many of which were already well established. The Escape simply offers qualities with wide appeal and is definitely worth consideration as a used car purchase.

Ford Explorer: More than any other vehicle, it's really the midsize Ford Explorer that's responsible for America's love affair with SUVs that blossomed in the early 1990s. The Explorer delivered comfort, roominess, versatility and affordability, and all with a more attractive design than "ho hum" station wagons or minivans. The rest is history.

Jeep Wrangler: Although the look is still based on the famously classic World War II model, the modern day Wrangler has come a long way. And when it comes to driving, whether you're motoring down the highway, driving through city streets or taking on the most demanding offroad obstacles, the Wrangler is nimble, quick and precise.

Lexus RX: Lexus pioneered the "crossover" SUV with the RX 300 in 1999. And with genes like this, the further development of the RX over the years has continued to impress. In fact, this midsize luxury crossover SUV has been a consumer favorite from the beginning due to its plush ride, roomy cabin, popular high-tech features and impressive reliability record.

Nissan Murano: From its innovative styling, to its feature level, to its car-like handling, we've always been impressed. And we're far from alone on this. "Expert" reviews have always been strong for this crossover (an SUV built on a car platform) and commonly note superior steering and handling, transmission behavior, ride stability, comfort and support as well as performance.

Toyota 4Runner: We happen to think the 4Runner is one heck of an SUV ... and we're far from alone on that. Its become one of the most widely recognized SUV names on the planet, earning an outstanding reputation as rugged, tough and durable ... both off-road or on.

Toyota Rav4: The Toyota RAV4 is the smallest of Toyota's rather large lineup of SUVs and was one of the first crossover SUVs available. This has enabled the RAV4 to benefit from years of refinement and develop many best-in-class attributes. Many of its crossover competitors are still in their first generation, while the RAV4 is currently in its third.

The point is, there are some nice used SUVs out there to choose from. And the good news is that once you decide which SUV you'd prefer, its likely one of the suggestions below will help you save several thousand dollars when buying one.



How To Buy A Pre-Owned SUV
At The Best Price:

There are actually several different ways to buy an older used SUV at the lowest price, and even at wholesale. You can click on the links to each of the following methods to get the specific instructions.

First of all, here's a Lowest Price Used Car Buying Guide that details a super effective method, one that often beats down prices even to wholesale levels. And somewhat related to this, here's another excellent method that identifies Price-Distressed Cars Right On Dealer Lots. These are vehicles they are so desperate to unload they would welcome your wholesale offer.

In addition, you can also try the Public Car Auctions in your own geographic area. While there can be a lot of junk vehicles at these auctions, there are often absolute gems sprinkled in as well. This article reviews what to expect at open-to-the-public car auctions and how to locate them in your own area.

Also ... for those of you who might be interested in a brand new SUV, if the price was crazy good, here's info on exactly How To Get The Best Price On A New SUV. This works just phenomenally well.



Auto Broker Magic
West Palm Beach, Florida
Site Map | Disclosure
© copyright 2011 - 2021, Josh Rosenberg. All Rights Reserved.