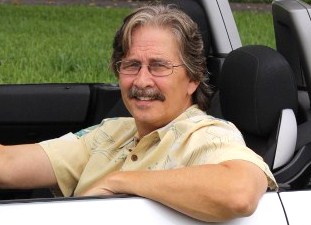 Josh Rosenberg
We don't just talk cars ... we teach how to buy them.

Toyota Celica 7th Generation Overview

Gotta love the Celica. What a fun drive! And they're actually great on gas at the same time. The 4-speed automatic Celica GT gets gas mileage of 29 mpg city and 36 highway. So, with looks, performance and fuel economy, there's a lot to like.

But alas, the 2005 model marked the end of this line ... Toyota ended production after 35 years, replacing it with the less athletic but roomier Scion tC which also was later discontinued.

And they've simply become harder and harder to find in good condition with each passing year. But that said, some gems continue to pop up, although you'll likely need to expand your geographic search to locate them.

We tend to think that the Celica will likely follow the same path as the Honda Prelude, with demand for the "good ones" remaining brisk, while supply diminishes.

The last Celica generation, its seventh, produced from 2000 to 2005, was clearly its best. With responsive steering, strong brakes, a well-sorted suspension and plenty of pep under the hood, this car is fun to drive.

And we wouldn't recommend going further back to earlier generations. Compared to earlier Celicas, this last production run brought in improved engines, a lighter chassis, a new double-wishbone rear suspension for better handling and all for lower prices. It was received so well that sales actually tripled.

The GT model sports a 140-horsepower, 1.8-liter four-cylinder engine and can be found with either the standard 5-speed manual transmission or the optional (and more prevalant) 4-speed automatic. The GT-S ramps up output to 180 horsepower with variable valve timing and lift (VVTL-i) technolgy. Of the two models, it's this model that won more praise. It was also upgraded in 2000 to a 6-speed manual transmission.

In terms of features, the less expensive Celica GT comes pretty much with the basics only, such as air conditioning and a stereo system. The GT-S is much better equipped with standard features that include power windows and door locks, cruise control, alloy wheels, 4-wheel disc brakes, fog lamps, a leather-wrapped steering wheel and an upgraded audio system (which can be found on GTs which had it installed as an option). .

Toyota Celica shoppers should note, however, that both models can also be found with options such as a sunroof, keyless entry, 16-inch alloy wheels, high-intensity discharge headlamps, a rear wing and leather upholstery (only on the GT-S). In addition, models with the optional "Action Package", which consisted of a number of exterior body enhancements, can be found on 2002 and newer models.

In terms of performance, the Celica's suspension, braking and steering systems provide strong handling and road dynamics. This coupe is quick and responsive with plenty of grip and little body roll when cornering. That said, the GT-S's sportier engineering emphasizes performance over comfort, making for a firmer ride ... perhaps too firm for some drivers. And while the GT isn't as dressed up or powerful as the GT-S, it still provides a fun and engaging drive.

In addition to being a bit harsher over roadbumps than competitors such as the Acura RSX, Mitsubishi Eclipse and VW GTI, it takes a bit of patience to get it worked up to to higher rpms, though it's certainly rewarding after getting there. Prospective buyers should also note that the rear seat is very small, there are some rear visibility issues and there's a lot of lower-grade plastics on the dash. That said, the overall interior is attractive and functionally designed, while the the front bucket seats are very comfortable and supportive.

This last generation also saw few changes. The Action Package was introduced for 2002 and 2003 saw some fairly minor interior and exterior styling changes along with the additions of a JBL stereo and HID xenon headlights to the options list.

Overall, the Celica GT-S is the better choice for those seeking a sportier driving experience and a higher level of amenities. That said, the GT still makes a solid choice for those looking for an affordable coupe that's a decent handler, sporty-looking and offers excellent gas mileage ... while they last.


Other Pages Of Possible Interest:
Additional Models Of Possible Interest:


Auto Broker Magic
West Palm Beach, Florida
Site Map | Disclosure
© copyright 2011- 2022, Josh Rosenberg. All Rights Reserved.