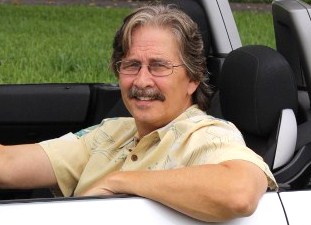 Josh Rosenberg
We don't just talk cars ... we teach how to buy them.

Used Honda Prelude Overview

The Honda Prelude can still be seen out there from time to time but are fairly tough to find for sale. But when you do locate one, it's likely to be in very good shape because owners have usually taken such good care of these special cars.

First introduced in 1979, the Prelude was Honda's first attempt at producing a sporty car while still holding true to their hallmark values of intelligent design and reliability. And over the next two decades plus, the Prelude would dominate as the primary performance car in the Honda lineup.

Even with Honda's most powerful engines, the Prelude was not supposed to be a "muscle car". It was all about drivability, while providing enough power to remain a competitive force to be reckoned with.

Always the innovator, Honda pioneered several new technologies in the Prelude. These included fuel injection, four-wheel steering and the Active Torque Transfer System. The Prelude was also the first Honda model to get VTEC (variable valve technology).

Despite being a great performing car, over time the Honda Prelude was lacking in other areas. Not everyone found its looks appealing. The interior also lacked the kind of amenities car buyers had come to expect from a car with a price tag of $26,000. Leather was not available and Honda maintained a conservative interior with black plastic and outdated controls. And the rear seats had no headrests and very little legroom.

Interest waned and the plug was eventually after the 2001 model year. Sad because it was a great driving car.

As Honda Preludes are now harder and harder to find, probably the most likely to find are the fifth and final generation, which was sold from 1997 to 2001. While being larger and heavier than any of the previous models, it was also the most dynamic.

Its two trim levels consist of the base and Type SH. Both have a 2.2-liter four-cylinder engine with VTEC and a standard five-speed manual transmission. The base model did have an automatic transmission option, so those can be found. The engine produced 195 horsepower, although in 1999, Honda pumped it up to 200 hp in the manual transmission models.

Both the base and Type SH models were well-equipped with a solid list of standard features that included antilock brakes (ABS), a sunroof, power windows, power doorlocks, power mirrors, 16-inch alloy wheels, air conditioning and cruise control. The primary difference between the two models was that the Type SH came with Honda's Active Torque Transfer System which sent torque to the outside drive wheel when cornering. The result was to limit understeer and give the car more effective cornering characteristics, much like a rear-wheel-drive vehicle.

In performance tests at the time, the Honda Prelude Type SH was widely considered to be one of the best handling cars in its class. It was just a fun and engaging car to drive. In addition to its agility, it also was still able to provide a fairly comfortable ride. Even with the small VTEC four-cylinder, the Prelude could go from a standstill to 60 mph in an impressive low 7-second range.

Overall, a Honda Prelude can make an attractive, sporty, unique and solidly constructed car purchase.


Best Price?

Well, in the case of the Prelude, I'd have to say it's really tough to get a great deal because so few are available at any one time which usually eliminates pitting one seller against another. I guess just keep your eyes peeled for a private seller who needs to unload one for one reason or another.

Another possibility would be to continually checkout public auto auctions in your own geographic area, and perhaps beyond. While there can be a lot of junk vehicles at these auctions, there can also be absolute gems sprinkled in as well. This article reviews what to expect at open-to-the-public car auctions and how to locate them in your own area.

Also ... for those of you who might be interested in a brand new vehicle, if the price was crazy good, here's info on exactly How To Get The Best Price On A New Car, Truck Or SUV. This works just phenomenally well.



Other Pages Of Possible Interest:
Additional Models Of Possible Interest:


Auto Broker Magic
West Palm Beach, Florida
Site Map | Disclosure
© copyright 2007 - 2021, Josh Rosenberg. All Rights Reserved.