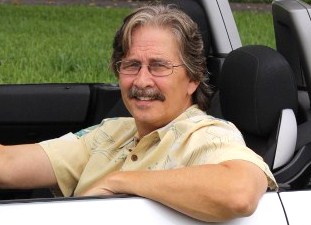 Josh Rosenberg
We don't just talk cars ... we teach how to buy them.

Scion tC Overview And How
To Get The Best Price

In today's very high-priced used car market, many shoppers are now looking for "older" models that have aged well as a way to save significant dollars. Lower mileage Scion tCs, and they can still be found out there, can make a viable and more economical option at this time.

Introduced in 2005 and produced through 2016, the Scion tC was a big success from the outset. With its sleek design, abundance of features, excellent handling and affordable pricing, the tC immediately gained both enthusiastic reviews and customers.

Created by Toyota to attract the younger car buyer market, the Scion also benefited from its parent's reputation for strong build quality and reliability. So, for car buyers looking for style, performance and plenty of features in an older vehicle at a price that won't break the bank, the tC can fit the bill.

The long list of standard features in most of the early models (there were some changes for the 2008 and 2009 model years) included 17-inch alloy wheels, 4-wheel antilock brakes, one-touch power windows, sunroof, keyless entry, cruise control, air conditioning, steering-wheel-mounted audio controls, mirror-mounted signal lights and a satellite radio-ready Pioneer sound system with CD player and mini-jack port. All this is just hard to find in a vehicle in this price range.

But we also see tC's where the original owner added some of the available options, including both interior and exterior styling modifications, 18-inch wheels, font side and head curtain airbags, a premium sound system and Toyota Racing Development (TRD) performance parts.

The tC is powered by a 2.4-liter inline four-cylinder engine capable of 160 horsepower. A five-speed manual gearbox is standard, with a four-speed automatic available as an option.

The acceleration of the tC is quick and its handling and performance is precise. Its wide tires and sport-tuned independent suspension make this one a fun ride. And its hatchback configuration allows for surprising interior legroom, even in the back seat.

The Scion tC got a slightly revised front- and rear-end appearance for 2008. And 2008 and newer models added an auxiliary input jack for digital music players to the standard feature list. The 2008 Spec Package model comes with 16 inch steel wheels, nonopening sunroof, and unique upholstery, but was dropped for 2009.

Some of these tCs can also be found with options that include 18 inch wheels, leather-wrapped steering wheel, alcantara upholstery, unique interior and exterior trim, body cladding, sport exhaust system, navigation system, iPod connection, Bazooka subwoofer, automatic day/night rearview mirror, illuminated cupholders, rubber floormats, fog lights, security system and rear-spoiler.

From time to time, we even come across a tC which has been outfitted with turbo or supercharged in the aftermarket, even some with body kits.

Used tC shoppers should also note that it got a total redesign for the 2011 model year (its second and last generation). Although still built on the same platform as its predecessor, it was improved in a number of different ways. The lively four-cylinder engine was replaced with an even more robust four-cylinder (borrowed from the latest Camry) that both increases power by 19 horses and improves gas mileage at the same time, whether you pick a version with the 6-speed manual transmission or the new 6-speed automatic.

The suspension tuning was also revised for better handling and the hydraulic power steering was replaced with an electric system. And on the inside, the interior was upgraded, additional features were added and the rear seat's reclining backrest and improved legroom make it more accommodating for taller passengers. The new tC's standard audio system is also specifically designed for an iPod.

Beginning in 2012, models got an upgraded base audio system, which includes Bluetooth audio streaming and HD radio capability. In addition, a new limited-edition Release Series 7.0 was introduced featuring sporty yellow paint, a body kit and standard keyless entry/ignition.


How To Get The Best Price:

There are actually several different ways to buy an older tC at the lowest price, and even at wholesale. You can click on the links to each of the following methods to get the specific instructions.

First of all, here's a Lowest Price Used Car Buying Guide that details a super effective method, one that often beats down prices even to wholesale levels. And somewhat related to this, here's another excellent method that identifies Price-Distressed Cars Right On Dealer Lots. These are vehicles they are so desperate to unload they would welcome your wholesale offer.

In addition, you can also try the Public Car Auctions in your own geographic area. While there can be a lot of junk vehicles at these auctions, there are often absolute gems sprinkled in as well. This article reviews what to expect at open-to-the-public car auctions and how to locate them in your own area.

Also ... for those of you who might be interested in a brand new car, if the price was crazy good, here's info on exactly How To Get The Best Price On A New Car. This works just phenomenally well.



Other Pages Of Possible Interest:

Additional Models Of Possible Interest:



Auto Broker Magic
West Palm Beach, Florida
Site Map | Disclosure
© copyright 2011 - 2021, Josh Rosenberg. All Rights Reserved.