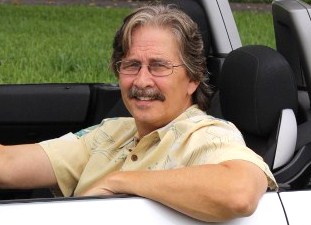 Josh Rosenberg
We don't just talk cars ... we teach how to buy them.

Scion xB Overview And How
To Get The Best Price

"Older" vehicles are making more and more sense as used car prices have skyrocketed. Some of you may want to consider a Scion xB as a way of saving some major dollars, and in particular, one with relatively low mileage ... and they are still out there to be found with careful shopping.

And, of course, it's a "Toyota" at heart, which goes a long way in vouching for its build quality and reliability.

Initially rolled out for the 2004 model year, it was 2005 when the xB first became available from coast to coast and was subsequently produced through the 2015 model year.

And with its unique looks, flexible configurations, excellent gas mileage and reasonable pricing, the xB soon found an enthusiastic following.

And speaking of fuel economy, the earlier xB models get an impressive 31 mpg in the city and 35 on the highway. The redesigned (and larger) 2008 xB gets a respectable 22 mpg city and 28 mpg highway.

It's list of standard features is also extremely impressive and includes anti-lock brakes, air conditioning, stability and traction control, power accessories and an MP3-compatible CD player. There's just an awful lot of value here in the xB.

Year-to-Year Model Changes:

2005: No changes from 2004.

2006: The audio system added a plug-in for listening to digital music players through the vehicle's speakers, and a new optional system added dashboard control and program display for Apple iPod players. Also joining the options list is a dual-screen DVD entertainment system. And though the engine was unchanged, output was restated to 103 horsepower and 101 lb-ft of torque due to a change in rating method.

2007: A 2007 model was never produced.

2008: The second generation xB debuted. The '08 xB was elongated by exactly a foot, widened by 3 inches and the wheelbase increased by 4 inches. The xB was also given a more powerful engine to enhance its driving dynamics. Its new 16-valve, DOHC, 2.4 liter four-cylinder engine is the same that powers the Scion tC and the base-model Toyota Camry, and boosts output to 158 horsepower, 55 more than the earlier motor, although at the cost of some of its fuel efficiency.

2009: Following the previous year's total redesign, the xB was unchanged for 2009.

2010: The standard Pioneer stereo was redesigned with a large display screen and multipurpose control knob. In addition, a new RCA output can be plugged in to an aftermarket subwoofer, while the optional Alpine Premium audio system adds HD radio and a new faceplate with a touchscreen interface and a control knob that are much like iPod controls. New options include navigation and a back-up camera.

2011: Revised exterior and new features including a telescoping steering wheel, a separate clock, upgraded upholstery and a center console bin with a sliding armrest.

2012: HD radio is now standard and new audio systems have been added.

2013: Several enhancements including remodeled front and rear bumpers and some minor interior upgrades including the optional BeSpoke radio.

2014: No major changes.

2015: A backup camera was added as standard.

How To Get The Best Price

There are actually several different ways to buy an xB at the lowest price, and even at wholesale. You can click on the links to each of the following methods to get the specific instructions.

First of all, here's a Lowest Price Used Car Buying Guide that details a super effective method, one that often beats down prices even to wholesale levels. And somewhat related to this, here's another excellent method that identifies Price-Distressed Cars Right On Dealer Lots. These are vehicles they are so desperate to unload they would welcome your wholesale offer.

In addition, you can also try the Public Car Auctions in your own geographic area. While there can be a lot of junk vehicles at these auctions, there are often absolute gems sprinkled in as well. This article reviews what to expect at open-to-the-public car auctions and how to locate them in your own area.

Also ... for those of you who might be interested in a brand new car, if the price was crazy good, here's info on exactly How To Get The Best Price On A New Car. This works just phenomenally well.



Other Pages Of Possible Interest:

Additional Models Of Possible Interest:


Auto Broker Magic
West Palm Beach, Florida
Site Map | Disclosure
© copyright 2011 - 2021, Josh Rosenberg. All Rights Reserved.