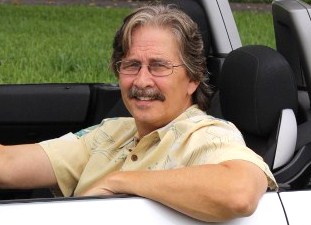 Josh Rosenberg
We don't just talk cars ... we teach how to buy them.

Pros And Cons Of Some Favorite
Older Lexus Models

Lexus has earned a well deserved reputation for quality and reliability. This has resulted in vehicles which tend to age better than many competitors. And in today's high priced used car market, an older Lexus can be a very viable and more economical option.

So, we think older Lexus vehicles deserve strong consideration as used car purchases today. And as Toyota's upscale siblings, it's no surprise they deliver a smooth, quiet ride with plenty of amenities ... as well as many accolades for performance, features and dependability. And as "luxury" vehicles, many were well-maintained and driven lower than average miles.

In fact, after reading this page, you may want to see if there are indeed some of these older models worthy of consideration in your own area by going here to Edmunds.com. Nearly all dealers list their vehicles there. It's pretty simple ... click on the "Used Cars For Sale" tab, put in the make and model and usually you will be surprised by some that really stand out. Then you can sort by "Oldest First" to save time.)

Over the years, Lexus has earned overwhelmingly positive customer and car expert reviews, countless awards and an outstanding reputation when it comes to totally refined and elegant luxury cars and SUVs ... vehicles with a cushy ride, a well-designed and high quality interior and capable handling from strong yet nearly silent engines.

There's just no doubt that since its inception in 1989, Lexus has become a world-class luxury brand. It's done so not by competing with the advanced driving dynamics of many of its German counterparts, but by placing its primary emphasis on comfort, quality and reliability.

In addition, the fact that they hold resale values well is yet another plus. The bottom line, in our opinion, is that an older Lexus can still make a solid used car purchase.

For those considering the purchase of an older Lexus, here's some background information on some of their more popular models:

Lexus ES: Starting with the ES 300, the latest version of the very successful run of Lexus ES sedans is the 350. Like those it follows, this luxury sedan is refined, well built, comfortable and quiet. What's more, the ES 350's powerful V6 engine has further enhanced the legacy with upgraded performance and handling dynamics.

Debuting with the 2007 model year, the front-wheel-drive Lexus ES 350 is equipped with a 3.5-liter V6 engine that produces 272 horsepower and 254 pound-feet of torque and is mated with a smooth six-speed automatic transmission. The 350 is the fastest ES ever, capable of going from a standstill to 60 mph in just about 7 seconds. This version was produced through the 2012 model year.

The previous ES generation was the ES 330 and was produced from 2004 to 2006. It's top priorities are evidenced in its design for elegant comfort as well as a super smooth and nearly noiseless highway cruise.

Overall Pros: Plush ride, excellent crash test scores, luxurious cabin, abundance of high-end features.

Overall Cons: Pricey with option packages, mediocre handling abilities.

Lexus GS: This model also was redone (as the 350) for the 2007 model year and added a new dimension to the already highly regarded sedan. This version was also produced through 2012 before the next update. Appreciated for its refinement, luxurious features, smooth ride, quiet cabin and outstanding build quality, this GS 350's bigger and more powerful engine added straight-line performance to its many accolades.

This Lexus GS 350 is outfitted with an all-aluminum 3.5-liter V6 with direct injection and variable valve timing on both its intake and exhaust valves. Rated at a robust 303 horsepower and 274 pound-feet of torque, this engine is coupled with a smooth six-speed automatic transmission. And used 350 models can be found in both rear-wheel-drive (standard) and all-wheel-drive setups.

In performance testing, the rear-drive GS 350 was timed from a standstill to 60 mph in just 5.7 seconds, the same time as the V8-equipped GS 430. Even with this kind of power, the EPA-estimated gas mileage comes in at a very respectable 19 mpg city and 27 mpg on the highway.

Overall Pros: Powerful V6 performance, capable handling, smooth ride quality, refined and quiet interior, exceptional build quality.

Overall Cons: Somewhat tight headroom for taller occupants, some features could be user-friendlier.

Lexus IS 250: The Lexus IS 250's second-generation was produced from 2005 - 2015 and is a head-turning luxury sedan with fun-to-drive performance capabilities. With its smaller engine size, it's not trying to overtake the BMW 328i or the Infiniti G37, but it's an extremely capable handler on those back, twisty roads.

Powering this IS 250 is an athletic 2.5-liter V6 engine that generates 204 horsepower and 185 pound-feet of torque. Used models can also be found with either six-speed manual or a six-speed automatic transmission, although the AWD can only be had with the six-speed automatic.

Older Lexus IS 250 shoppers should note, however, that the 2009 model received a revised suspension tuning, a somewhat different grille and a two-tone interior option. There were also several technology upgrades, including a hard-drive based navigation system (had been DVD-based), enhanced Bluetooth and a new iPod interface.

Overall Pros: Smooth ride; high-quality cabin materials; lots of high-tech features; quiet interior; sporty design.

Overall Cons: Tight rear quarters; mediocre headroom; not a particularly sporty engine.

Lexus RX: Lexus pioneered the "crossover" SUV with the RX 300 in 1999. And with genes like that, the further development of the RX over the years continued to impress. In fact, this midsize luxury crossover SUV has been a consumer favorite from the beginning due to its plush ride, roomy cabin, popular high-tech features and impressive reliability record.

The Lexus RX 350 debuted for the 2007 model year and is essentially the same luxury SUV as the 2004-2006 RX 330, but with a slightly larger, although significantly more powerful, engine as well as more sound insulation. This version was produced through the 2015 model year. The 350's 3.5-liter V6 produces a robust 270 horsepower and 251 pound-feet of torque and is mated with a five-speed automatic transmission. Again, both front and all-wheel drive versions are available.

Overall Pros: High-quality interior, refined sedan-like ride, outstanding reliability history.

Overall Cons: No third row option, handling only acceptable due to soft suspension tuning (priority is on ride smoothness).

Overall, for older luxury car shoppers who place a high value on comfort, quality and dependability, a Lexus is most definitely worthy of consideration.

So lastly, there are actually several different ways to buy an older Lexus at the lowest price, and even at wholesale.

First of all, here's a lowest price used car buying guide that details a very effective method, one that often beats down prices even to wholesale levels. And somewhat related to this, here's another method that identifies price-distressed cars right on dealer lots. These are vehicles they are so desperate to unload they would welcome your wholesale offer.

In addition, you can also try the public car auctions in your own geographic area. While there can be a lot of junk vehicles at these auctions, there are often absolute gems sprinkled in as well. This article reviews what to expect at open-to-the-public car auctions and how to locate them in your own area.

And for those of you who might be interested in a brand new Lexus if the price was really good, here's info on exactly how to get the best price on any new car. This works just phenomenally well.



Other Older Models Of Possible Interest:

Additional Older Models Of Possible Interest:


Auto Broker Magic
West Palm Beach, Florida
Site Map | Disclosure
Copyright 2009 - 2021, Josh Rosenberg. All Rights Reserved.