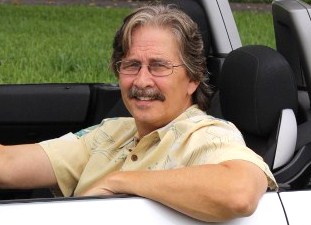 Josh Rosenberg
We don't just talk cars ... we teach how to buy them.

Used Ford Excursion Model Info And
How To Buy At The Best Price

The big advantage of a Ford Excursion is its mammoth size. Its biggest disadvantage is, you guessed it, its mammoth size. The Excursion is simply one of the longest and heaviest SUVs ever built.

Excellent for people who value roominess, towing capacity and a long list of amenities, a vehicle this size also presents driving and parking challenges as well as sacrifices in fuel economy.

Discontinued with the 2005 model year as gas prices increased, it's getting harder and harder to find one with relatively lower mileage, including the turbo diesel version. However, for car buyers in need of space and/or a huge tow rating (up to 11,000 pounds when properly equipped), an Excursion could possibly fit the bill with patient shopping.

Constructed on the Ford F-250's Super Duty truck platform for just a six year run, used Ford Excursion shoppers can select from either eight or nine-passenger seating (XLS and XLT models) as well as two-wheel or four-wheel drive. Available models include XLT, XLT Premium, Eddie Bauer (debuted in 2003) and top-of-the-line Limited.

Even the base Excursion XLT model came well-equipped with standard features that included full power accessories, 4-wheel antilock brakes, a single-disc CD player, front and rear air conditioning, cruise control, analog instrumentation, a leather-wrapped steering wheel, remote keyless entry, a roof rack, a heavy duty towing package, 16-inch chrome-cladded wheels, a rear window wiper, privacy glass and an anti-theft system.

Premium models then added aluminum wheels, front captain's chairs, power rear quarter windows, rear audio controls, illuminated running boards, a trip computer and automatic headlights. Eddie Bauer models chipped in with leather seating, automatic climate control, power-adjustable pedals, turn signal sideview mirrors and a cabin with a two-tone color scheme, while the Limited topped things off with heated front seats, an upgraded stereo system, a reversible cargo mat, interior cherry wood trim accents and body-color trim.

In addition, some used Ford Excursion models can be found with optional features such as an in-dash 6-disc CD changer and a rear entertainment system.

Under the hood, used Excursions can be found with one of several different engines. Coming standard was a 5.4-liter V8 engine that produced 255 horsepower and 350 pound-feet of torque. Gas mileage was generally in the 12 mpg range for combined highway and city driving. They also can be found with either a 310-horsepower 6.8-liter V10 or a 235 horsepower 7.3-liter turbodiesel V8 which were optional.

For the 2001 model year, power was boosted in the diesel to 250 horsepower. For 2004, the diesel engine was replaced with a new 6.0-liter turbodiesel V8 good for 325 horsepower that provided both cleaner emissions and increased torque.

While well-furnished, the look of the Excursion's interior is fairly basic thanks to its Super Duty pickup genes. The upper trims are more attractively designed with the Eddie Bauer's two-tone color scheme and the Limited's cherry wood accents. The XLS and XLT models accommodate nine passengers, while the other models seat eight due to front captain's chairs.

In addition, Excursions offer more cargo space (146.4 cubic feet) than any other full-size SUV. However, some of its rivals in the full-size family van segment offer more.

In terms of its road manners, the Excursion's size and weight were detriments when it came to daily driving. Its ride quality is on the rough side while its steering it loose and floaty. Even highway driving seems more challenging as this big yacht-like vehicle has a tendency to drift out of its lane. And while there's plenty of towing power, actual acceleration is on the sluggish side nomatter the powertrain as moving 7,000 pounds of massive SUV is not an easy task.

Overall, a Ford Excursion can still make a solid choice in the large, truck-based SUV segment for those who value passenger room, cargo space, lots of features for the time period and plenty of towing power. The best of the bunch is likely the 2004 or 2005 6.0-liter turbodiesel due to its more robust torque and better fuel economy. Alternatives would include the Chevrolet Suburban and GMC Yukon XL.

And for those possibly buying one, we can make several suggestions to help you save.


How To Get The Best Price

There are actually several different ways to buy a used Excursion at the lowest price, and even at wholesale. You can click on the links to each of the following methods to get the specific instructions.

First of all, here's a Lowest Price Used Car Buying Guide that details a super effective method, one that often beats down prices even to wholesale levels. And somewhat related to this, here's another excellent method that identifies Price-Distressed Cars Right On Dealer Lots. These are vehicles they are so desperate to unload they would welcome your wholesale offer.

In addition, you can also try the Public Car Auctions in your own geographic area. While there can be a lot of junk vehicles at these auctions, there are often absolute gems sprinkled in as well. This article reviews what to expect at open-to-the-public car auctions and how to locate them in your own area.

Also ... for those of you who might be interested in a brand new vehicle, if the price was crazy good, here's info on exactly How To Get The Best Price On A New Car, Truck Or SUV. This works just phenomenally well.



Other Pages Of Possible Interest:

Additional Models Of Possible Interest:


Auto Broker Magic
West Palm Beach, Florida
Site Map | Disclosure
© copyright 2009 - 2021, Josh Rosenberg. All Rights Reserved.